Arriving from Rome, we flew into Comiso and picked up our Fiat Panda to take us round Sicily in November.
Stay at Olive Grove Near Comiso
A short drive away, we'd rented a small apartment in a house on an olive grove. Our hosts were an Australian/ Sicilian couple who lives on the farm producing an amazing organic olive oil. They are great hosts who treated us like friends from day 1. We really had a good start to our Sicily trip there! (Sixten keeps asking when we're going back).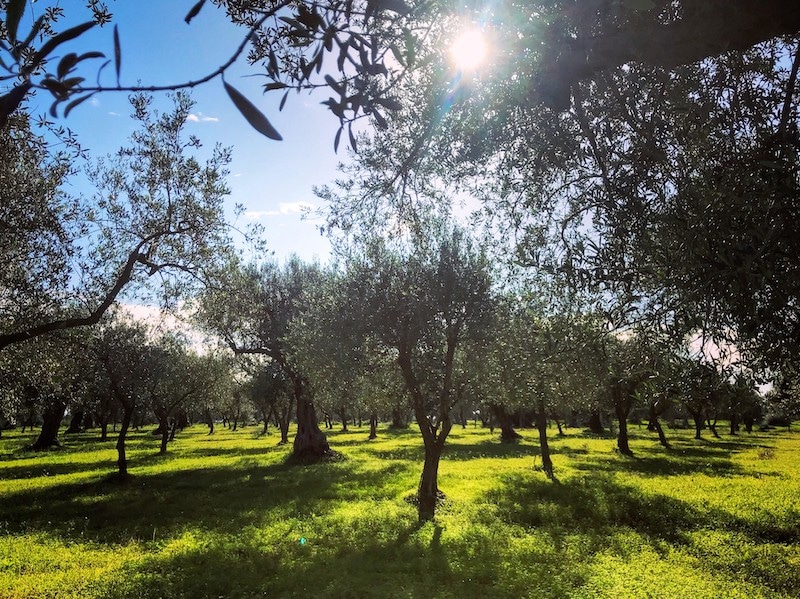 Arriving just at the end of the harvest, we were lucky to taste the very freshly pressed olive oil and some of their organic fresh produce from the garden.
The olive grove is a lovely place and is really worth a stay! The location is great in the Comiso area, a fertile agricultural area of Sicily, where a lot of great olive oils are produced and well-known wine producers also are located.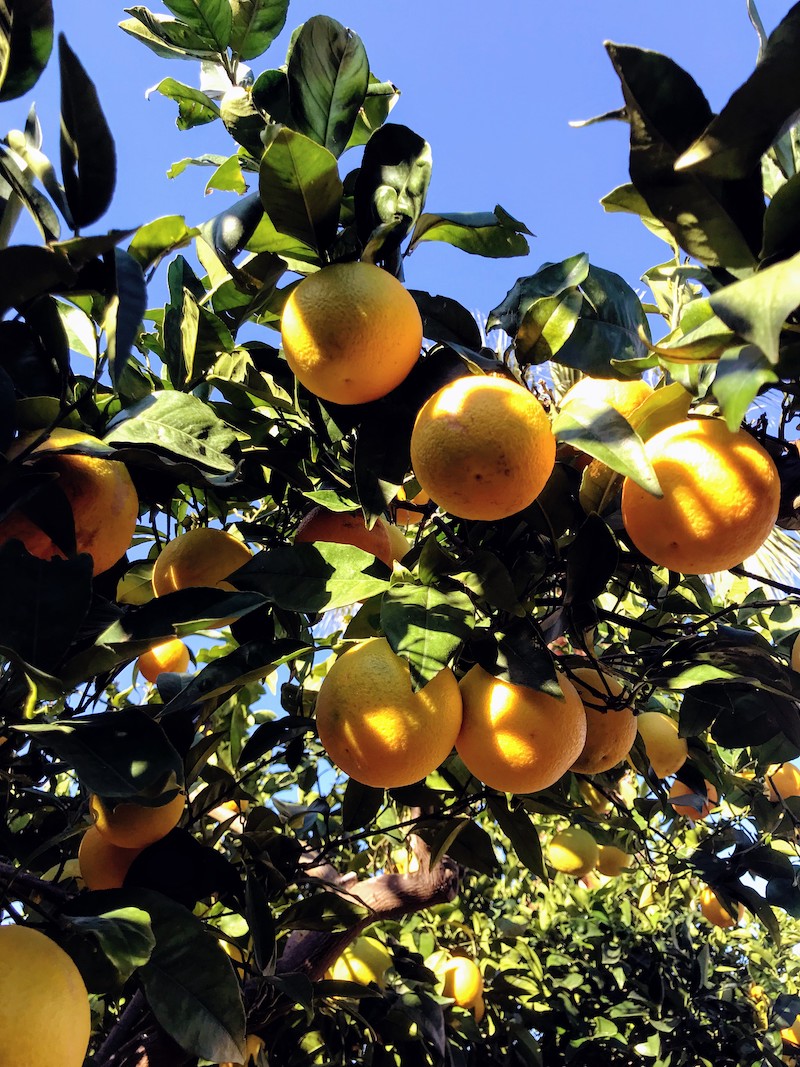 Day Trip to Chiaramonte Gulfi and Ragusa
From the Olive grove, we drove up the hills to visit Chiaramonte Gulfi – a beautiful little mountain village with narrow streets and small staircases leading up the higher sections of the city.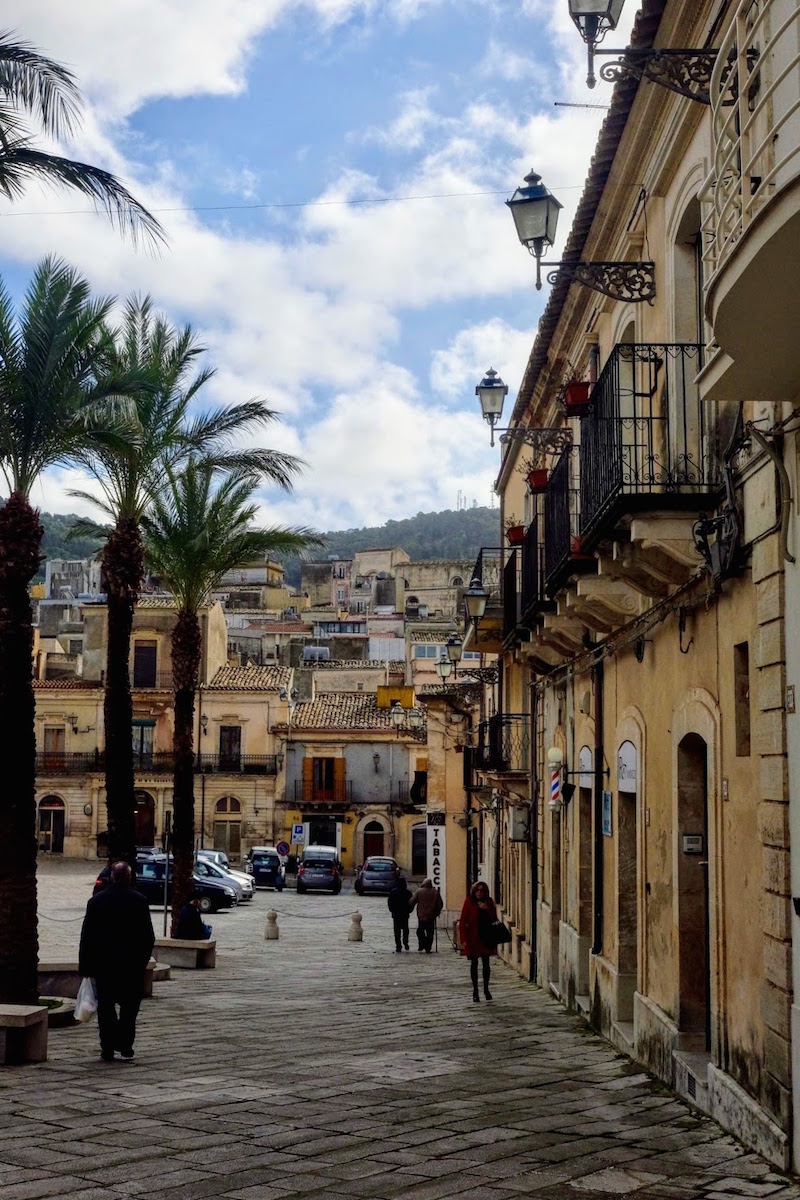 From the top of Chiaramonte are panoramic views, all the way to Etna and the Mediterranean sea, why the town is also called Balcony of Sicily.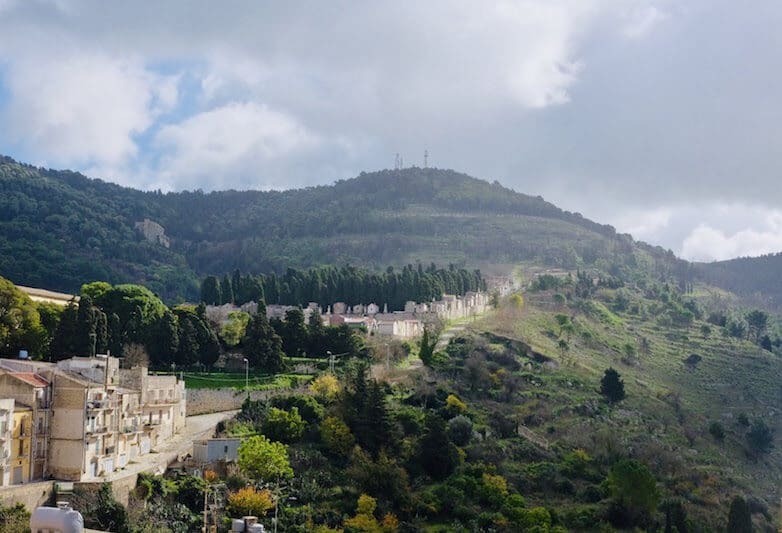 The little village itself is super old school. Just looking at the shop windows is like going back in time.
Lunch at Majore in Chiaramonte Gulfi
We highly recommend you to go to Chiaramonte for lunch and a stroll around the tiny streets. For lunch, head to one of the traditional and very popular restaurants U Damassu, or Majore. They are located on the same street and both serve honest Sicilian mountain cuisine.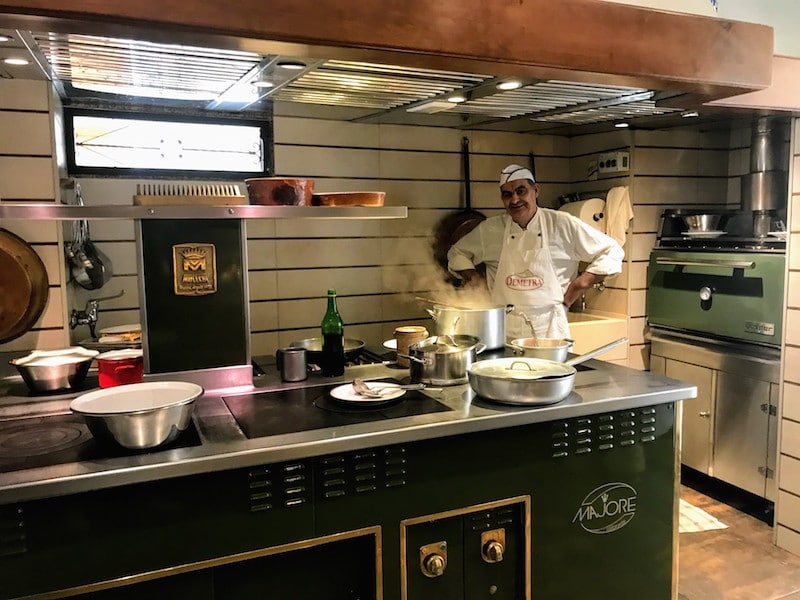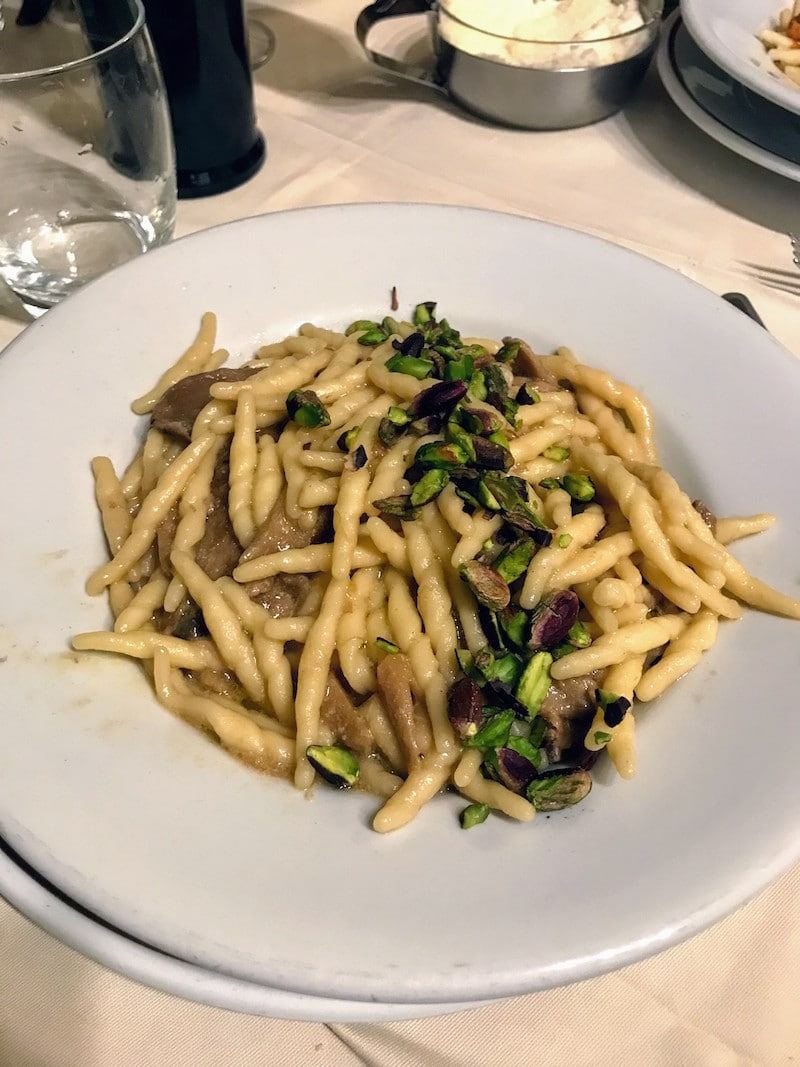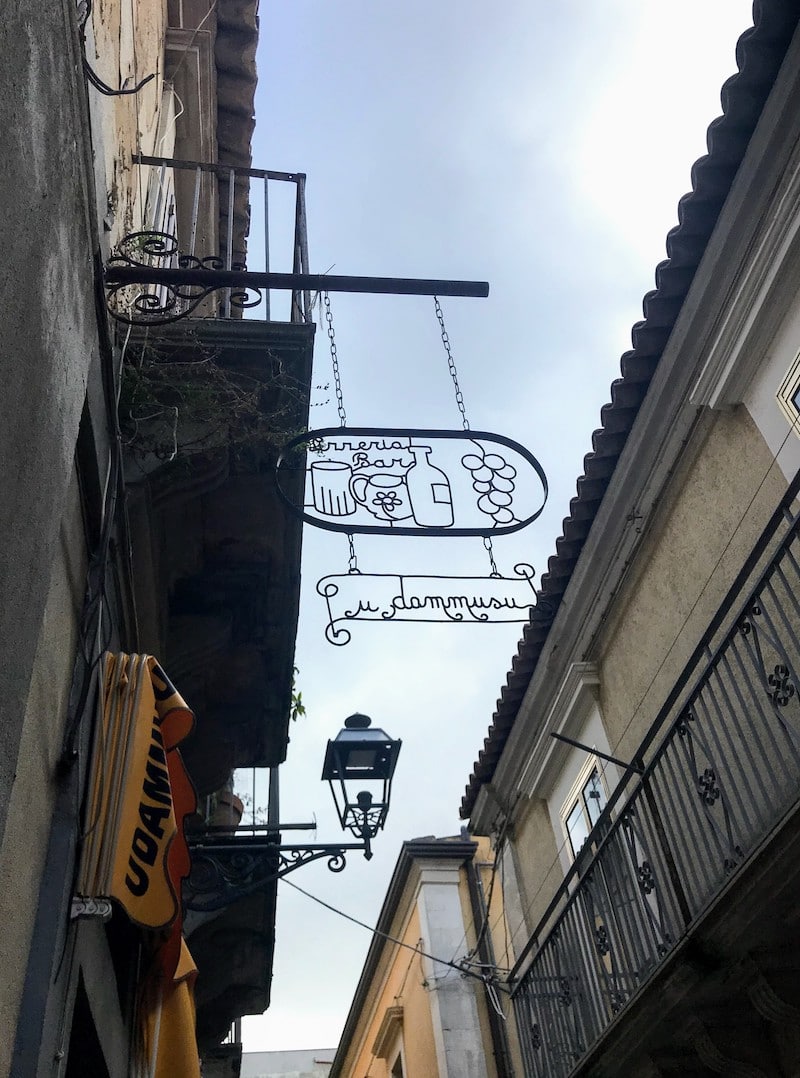 From Chiaramonte, it is only 20 minutes drive to Ragusa. The drive is pretty epic, and besides a great view of the valley, you'll also come by this old abandoned hotel which looks equal part impressive and creepy. Next to the hotel, is a good point to start hikes in the area, you will also find a detailed map of the trails.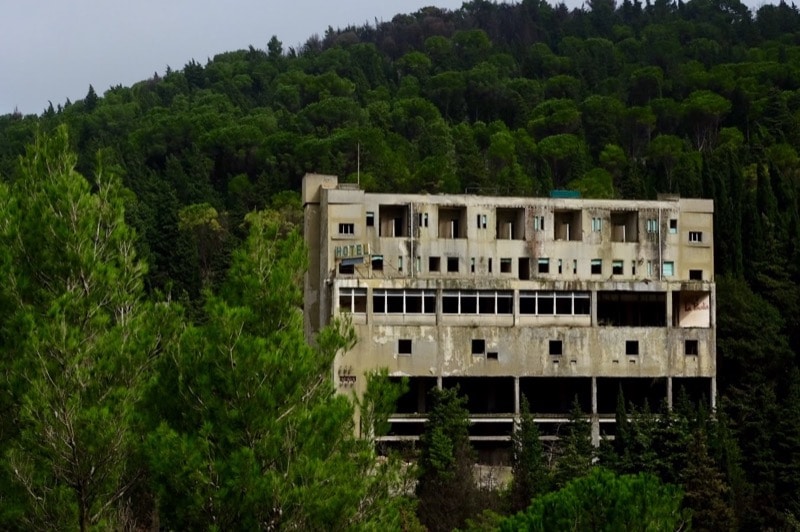 Visiting Ragusa – Lunch at Taverna del Lupo
Ragusa is also part of the UNESCO baroque towns of the Noto valley, so you'll find plenty of baroque historical buildings and churches, like in Modica, and Noto and the drive to Ragusa, both from Modica and Comiso, is breathtaking.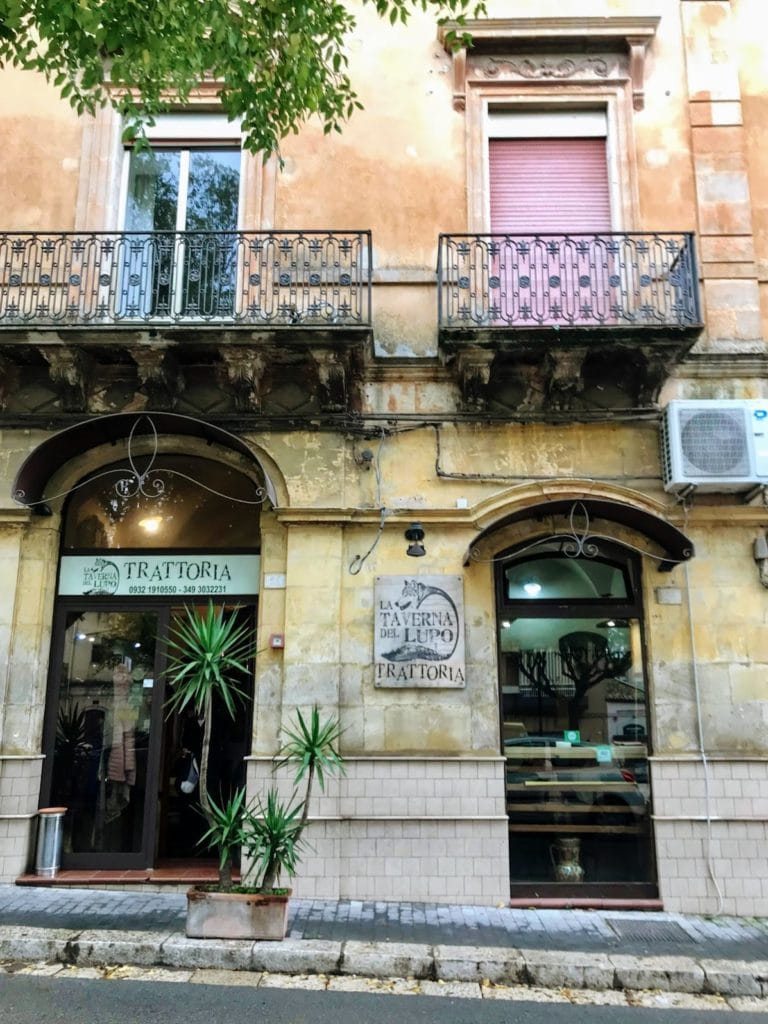 Ragusa has a little gem of a restaurant; Taverna del Lupo, where we had a really good lunch. The place is run by a very friendly family. They guided us (in perfect English) to the right menu selections based on the best ingredients that day. We had both fish and pasta (with meat) and all were delicious and very reasonably priced.
Beach Hangout in Scoglitti
From Comiso, it's just a 25 minutes drive to the relaxed fishing village and beach town Scoglitti.
The coast of Scoglitti has wide beaches, covered by dunes, and fine honey golden sand. The beaches are clean and when it's out of season, they are also empty most of the days. The beach season for the locals Sicily is quite short, it lasts from July 1st till September 1st.
But for north Europeans, the water and weather will be warm enough some days to go for a swim, all the way into December.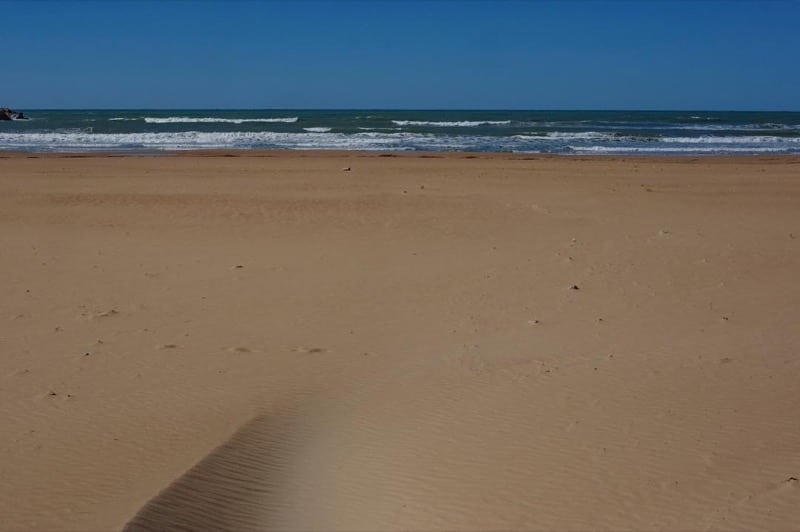 Seafood Restaurants in Scoglitti
Scoglitti is becoming very well known for its seafood restaurants which are visited by both many tourists and locals. In the summer there is also a fish auction in the harbor area every day. Inside the little city, you will find both grocery stores, local butchers, local veggie dealers, and a wide choice of restaurants. We recommend either Fichera Vittoria, which is also featured in the before mentioned  Osterie guide of slow food places or Trattoria Del Pescatore.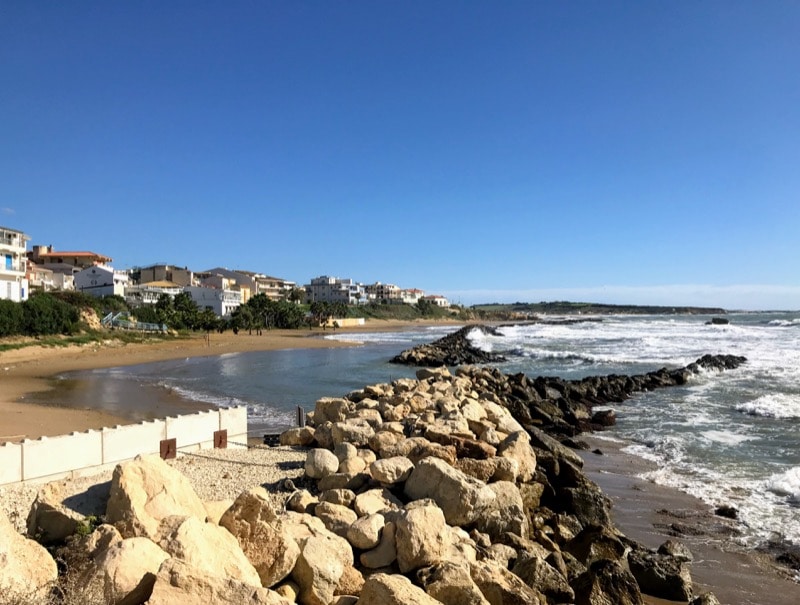 We can also recommend the typical specialty of South Eastern Sicily; the super good scacce. Get them at Punto Pane at Via Plebiscito. Try the cauliflower scacce – so delicious.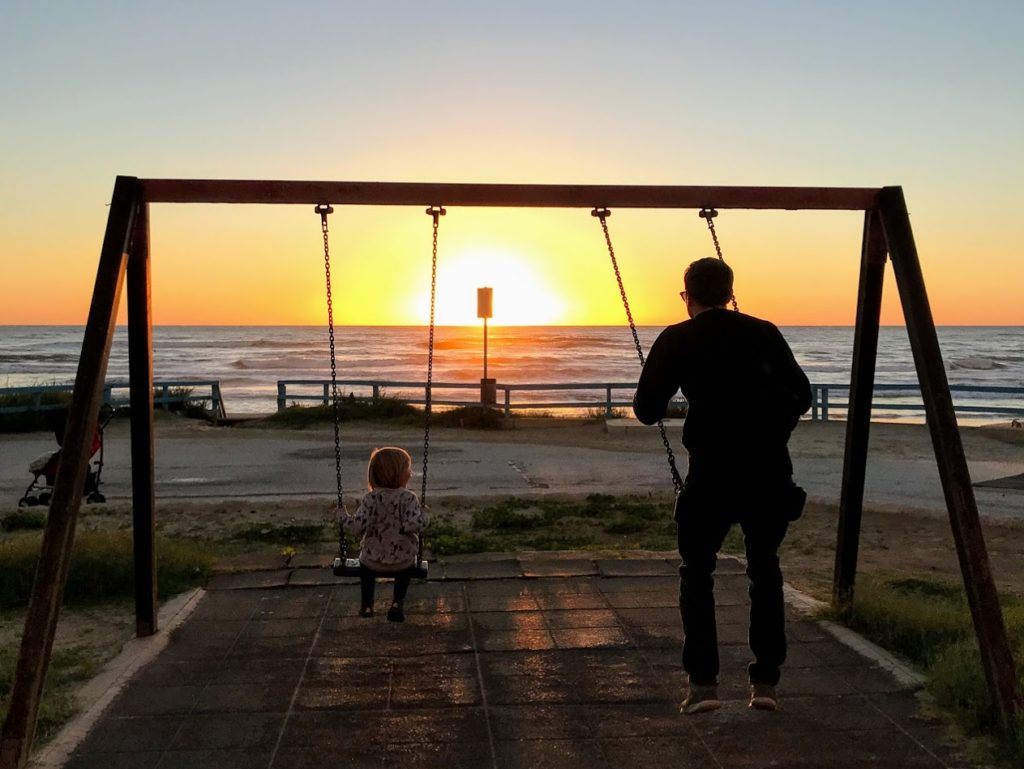 Wineries around Comiso
Around Comiso, you can find some interesting wineries, producing natural wines. Arianna Occhipinti and COS both produce natural wines and are open for visits.
Getting to Comiso
Comiso has its own airport. The olive grove where we stayed is just 6 km from Comiso airport. It's about an hours drive from Catania and around 3 1/2 hours drive from Palermo.