Catania is the second largest city in Sicily with about 300.000 residents. It's on the east coast south of Taormina and volcano Etna.
It's a small big town, where you'll find amazing food, fantastic architecture and a very good time!
The Raucous Fish Market in Catania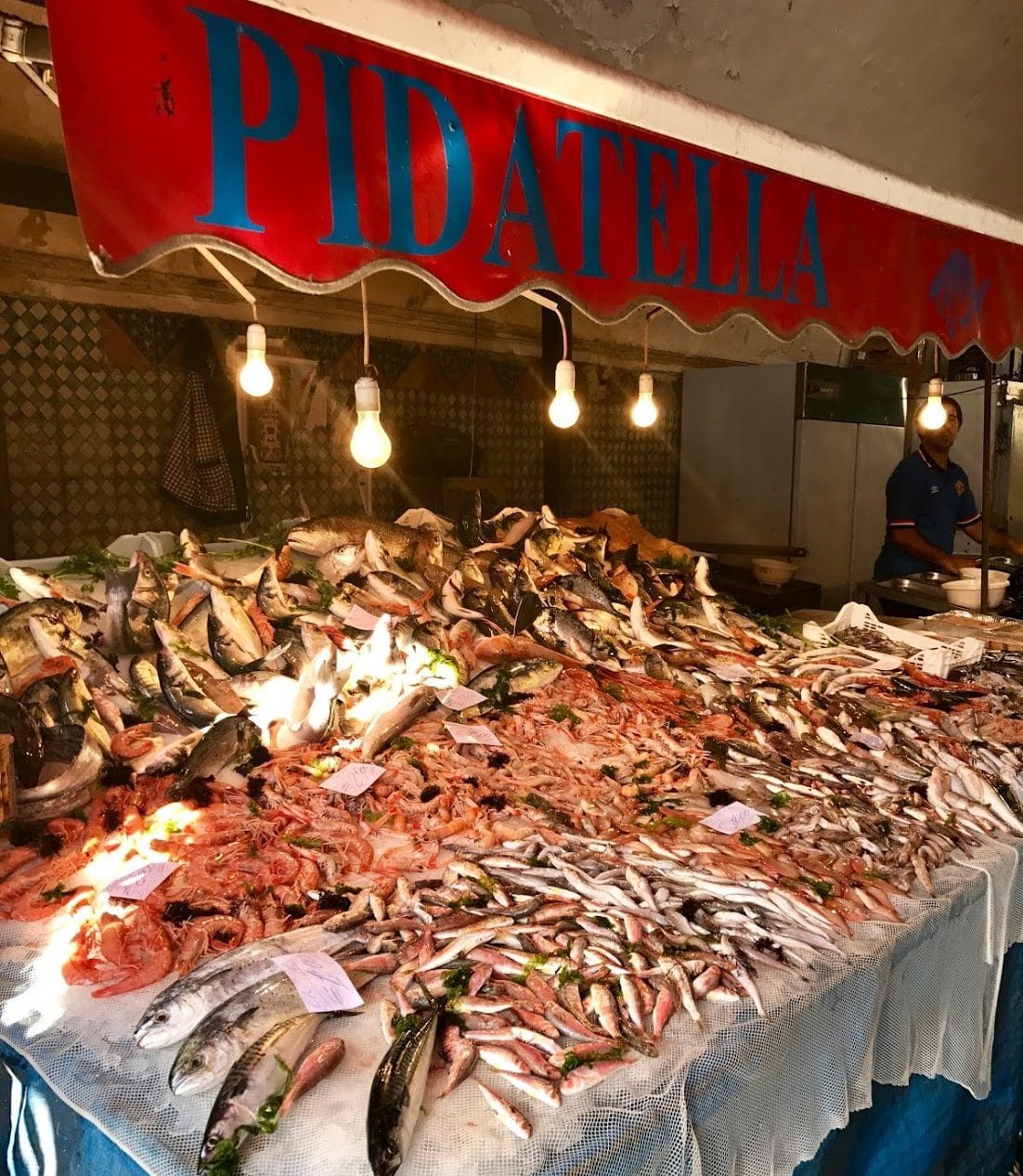 One of the most visited food attractions in Catania is the local fish market, Raucous. Here you'll find a ton of stalls selling all variety of fresh fish and seafood. The fishmongers make a very distinctive audible effort to get the attention of by-passers and their skills of displaying fish attractively are amazing. All senses are awakened at this place, and if you've been smart enough to rent a place to stay that has a kitchen, go crazy and buy all kinds of things for an amazing seafood dinner at home.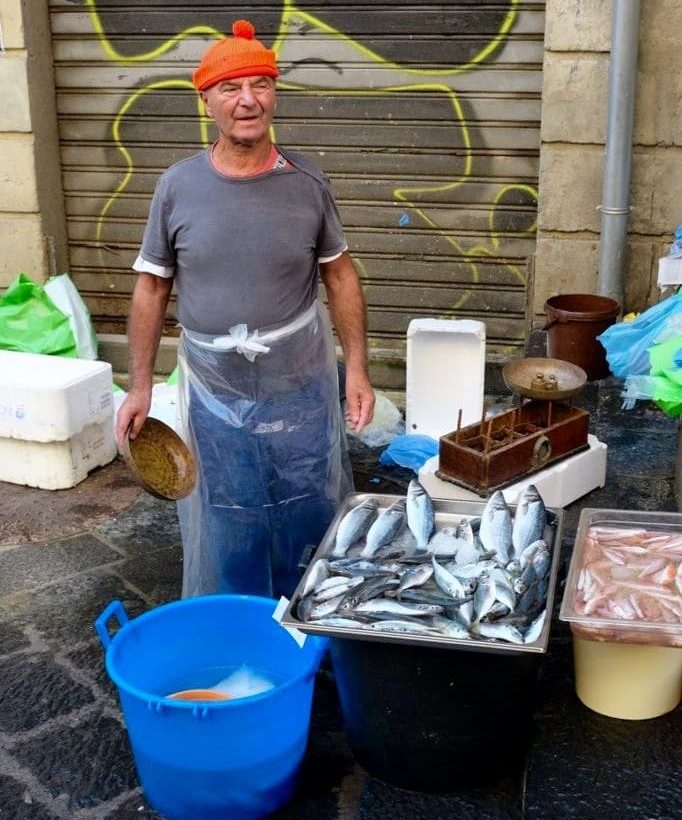 Some stalls are more humble
You can also sample fresh oysters directly at some of the stalls, where the fishmongers will open them for you and add a bit of lemon if you like.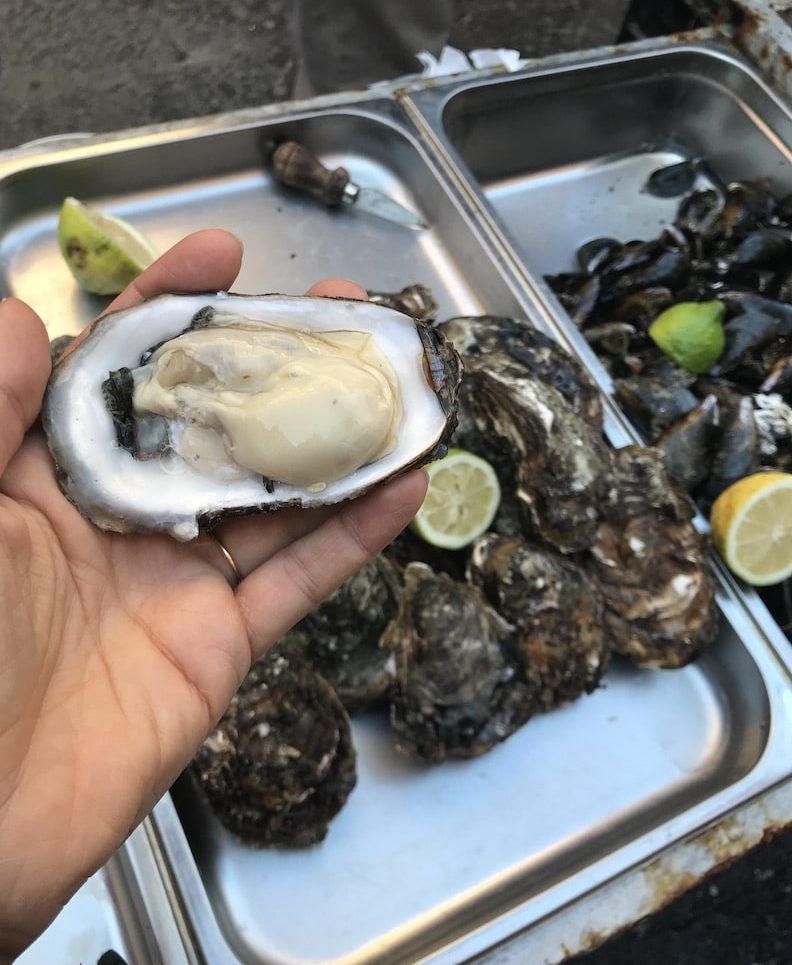 If you're more into a sit-down dining experience, there's a bunch of seafood restaurants which all offer great, fresh seafood although a bit on the pricey side due to the big flow of tourists visiting the market. The fish market is situated just behind the famous square with the Fontana dell'Elefante which is the symbol of Catania.
Eating well on a low budget in Catania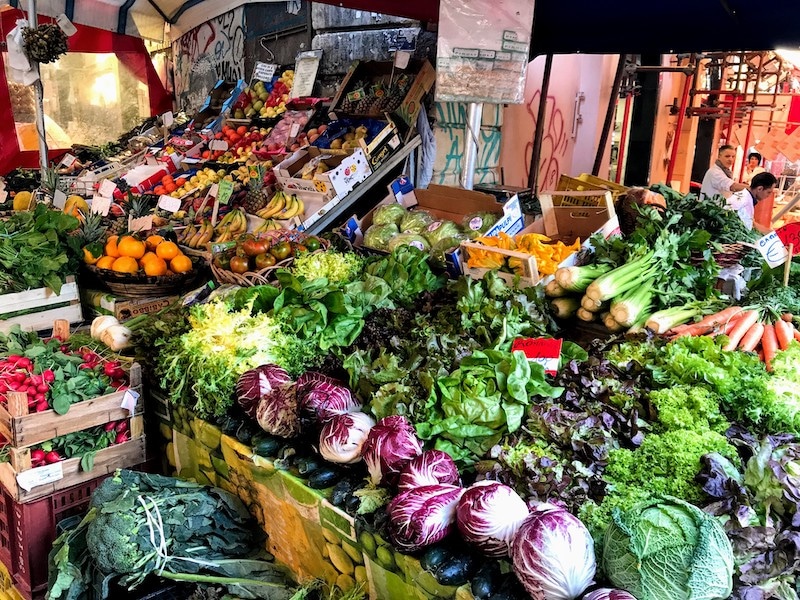 Just next to the fish market is the local food market, open everyday. The market boasts all kinds of good products like cheeses, meats, vegetables, fruits etc.
In the middle of the market you will find a local little lunch place. It's just a hole in the wall and I couldn't figure out the name but apparently, it's been in business since 1910. It's located around via Pardo 4. They serve super simple, cheap lunch of different kinds. That day you could choose between roast chicken, melanzana parmigiana, arancini with ragu, tortelloni and seafood risotto. Portions are generous and cost around 4-6 euros. The chef is this old lady who seems to be running the place together with her son. The local crowd was a mix of young and old people, businessmen on lunch break and workers from the market.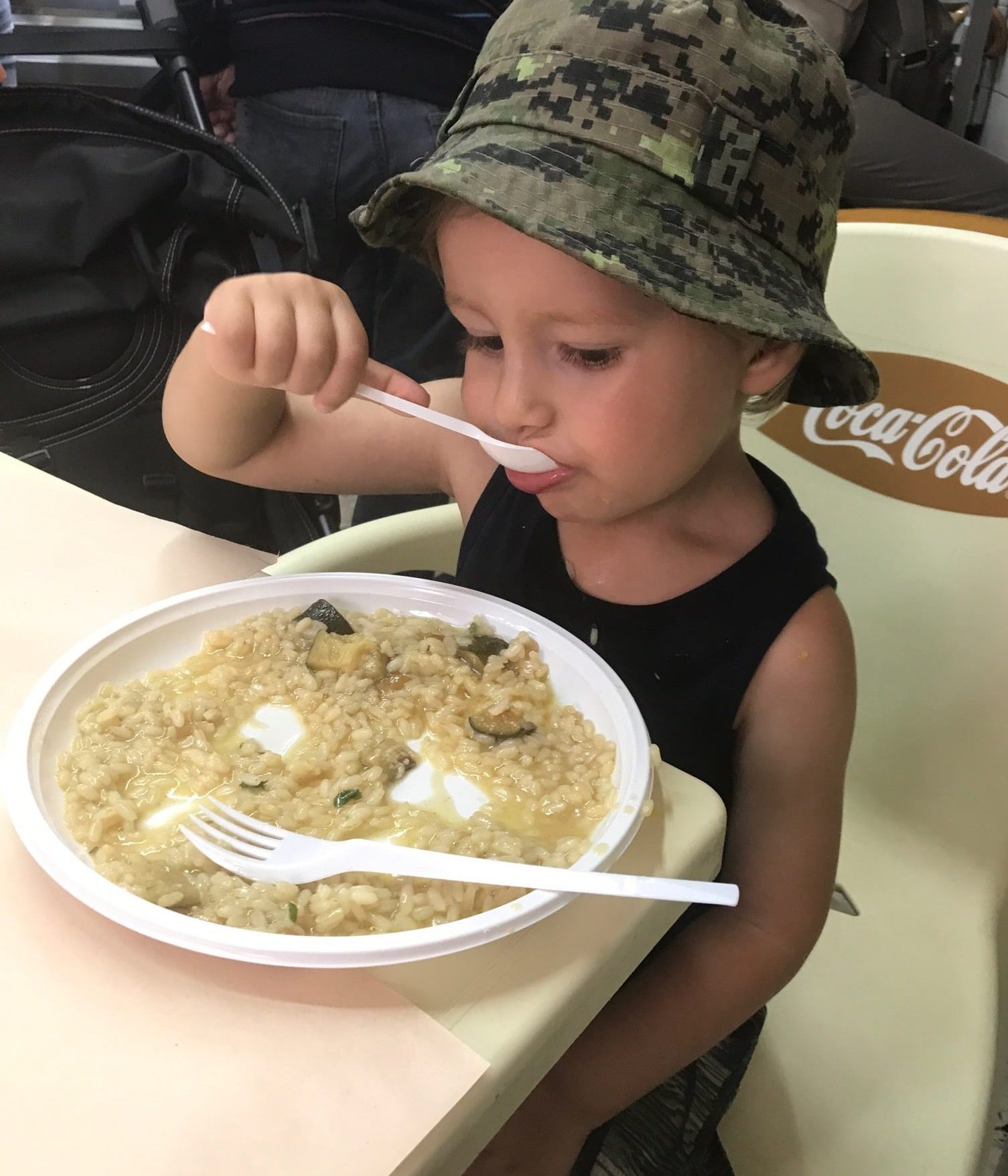 The food was really nice, especially the extremely cheap and fulfilling seafood risotto with peas. It's served on paper plates with plastic cutlery and you can pick up a plastic cup for your cold beer. There are just a few tables and many customers take away their meal.
For  a basic but authentic Sicilian lunch, you should try it out.
Sublime arancini, gelato, and granita at Savia
Moving away from the market and just across from the city's main park Giardino Bellini (Bellinis Garden), you'll find the amazing pasticceria gelateria, Savia.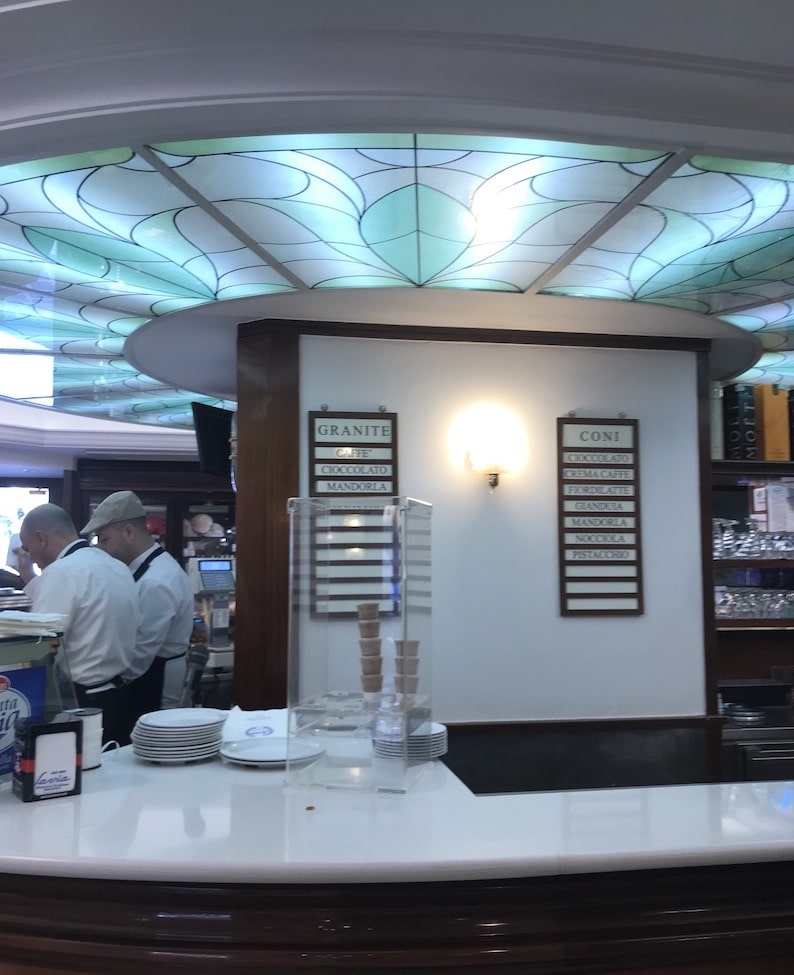 Savia has been around since 1897 and no wonder people been coming here for more than 100 years. This old school pasticceria makes amazing cakes, arancini, ice cream (gelato) and granita.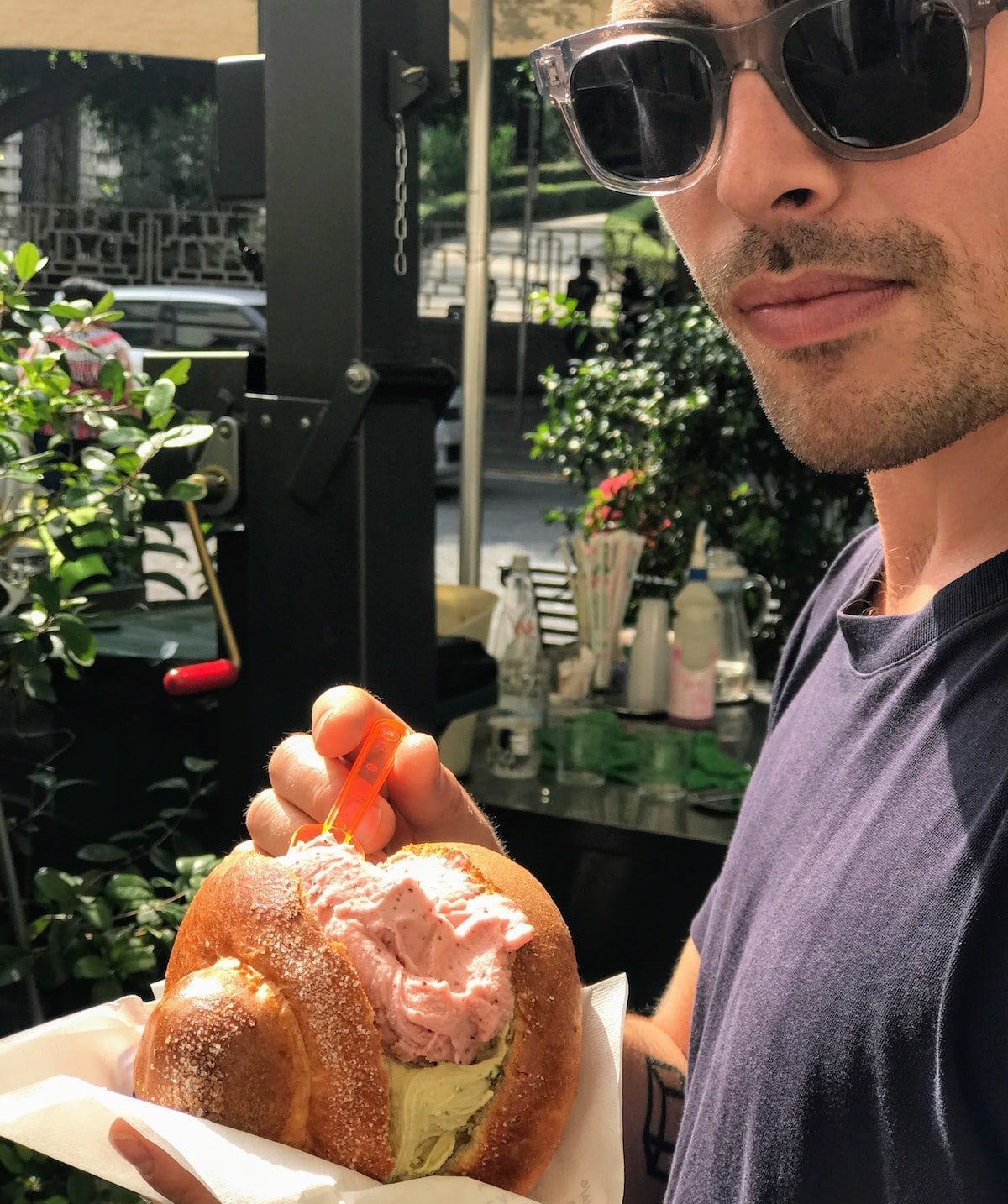 True to Sicilian tradition, I opted for a brioche (sweet buttery bun) with three types of gelato. Yes, it's basically an ice cream sandwich, but not a flimsy scoop between two cookies – no this is a full on meal. All flavors based on Sicilian products and with a rich and amazing flavor.
We brought the "snack" alongside two espressos to go to the Bellini park and sat in the sun to indulge.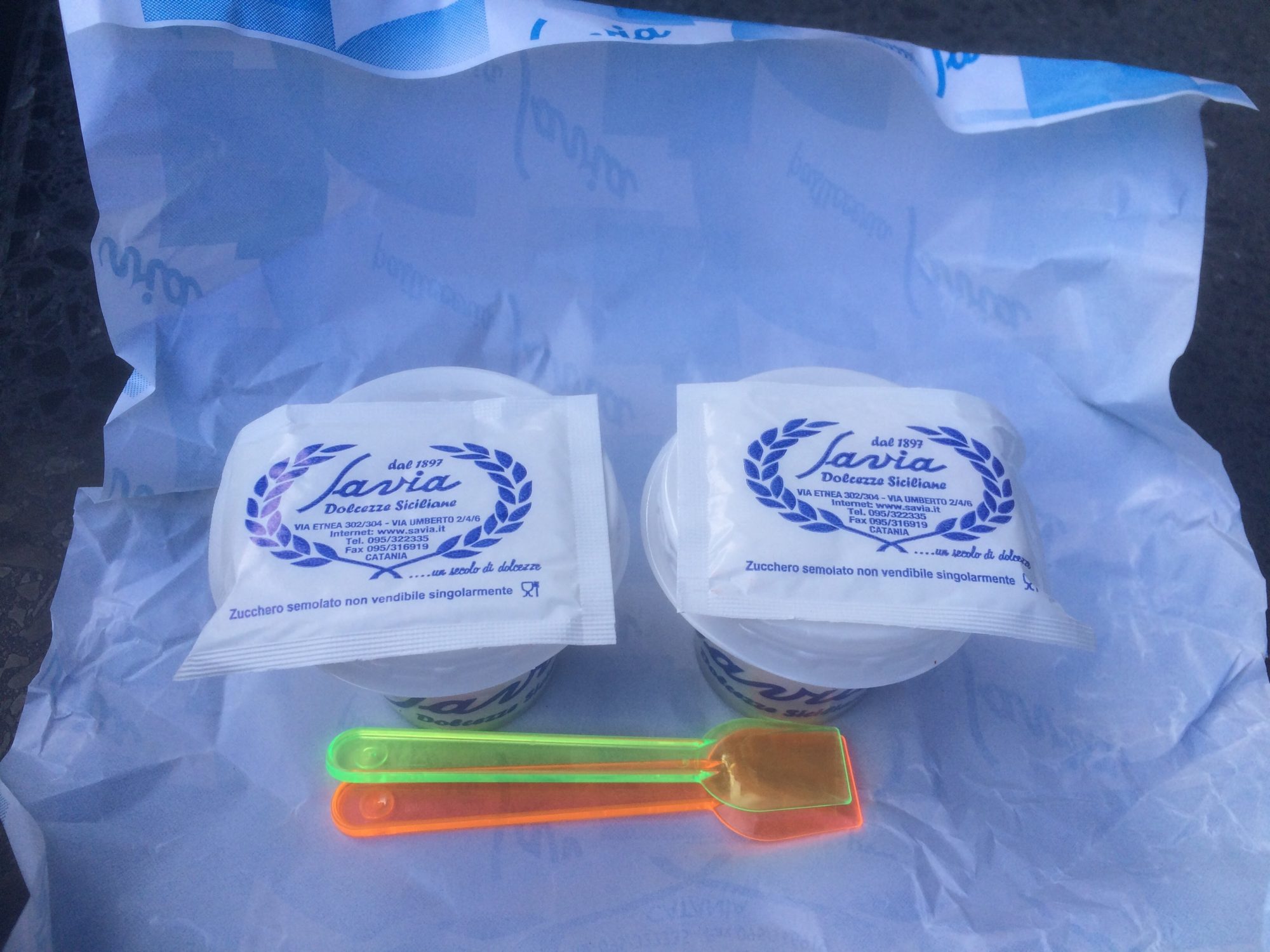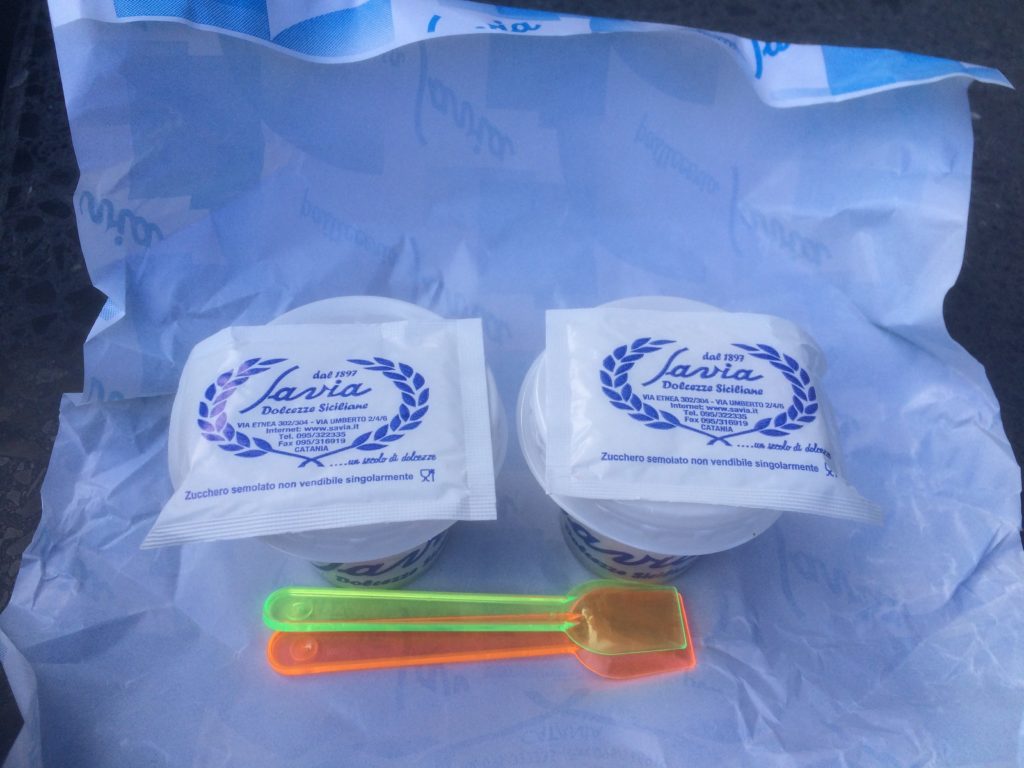 Before leaving to explore the city further, we had to go back in and try a Savia arancino with ragu, which did not disappoint. This 2 € deep-fried cone of rice bigger than a fist, filled with beef ragu, peas, and mozzarella cheese, will keep you going for the rest of the day for sure! And if you've been hitting the local wine a bit too hard the day before, I bet this will cure your hangover munchies best way possible!
Great pizza in Catania at Al Vicolo Pizza & Vino
At night time we were on our way back to our B&B, Nel Cuore di Catania and passed a hole in the wall displaying a wood-fired oven, with a rotating floor. This signaled great pizza and after dropping off our stuff at the B&B we went back to check out the goods at the place: Al Vicolo Pizza & Vino. The place is both a takeaway place and a nice restaurant, with a good wine card, also Natural wines.
Initially, we were quite confused as people were picking up these huge sized pizzas but all we could find on the menu was regular size pizzas, as a capriciossa was only 6,50€.
In the end, we realized, that was just their standard size and already we were fans. We opted for the capriciossa and waited for our pizza, picking up cold beers in the meantime. That pizza did not disappoint, it was as good as it was a steal. Sweet prosciutto cotto, dark olives, funghi, and a tomato sauce of great quality.  All spread on the not totally round shaped pizza with a distinctive irregularity that for me signals, great pizza.  While you can get better pizza than this, it hit the perfect spot for blending high quality with an appropriate takeaway munchies experience.
The pizza was more than enough for two, and we indulged on it at our balcony, washing it down with ice cold beer. Pretty happy about our destination.   
Horse meat of all kinds
We're big on seafood and actually rarely eat meat. But every now and then we do, and of course, we had to try a Sicilian specialty: horse meat. So we headed to Trattoria del Cavaliere close to the central Piazza Stesicoro.
We came just as they opened at 19:30 and were seated outside, under some pavilions. For a short while, it was quiet and we were wondering, what the waiters were all doing. Soon we got the answer, this place gets PACKED. People were waiting in line, and tables filling up quickly.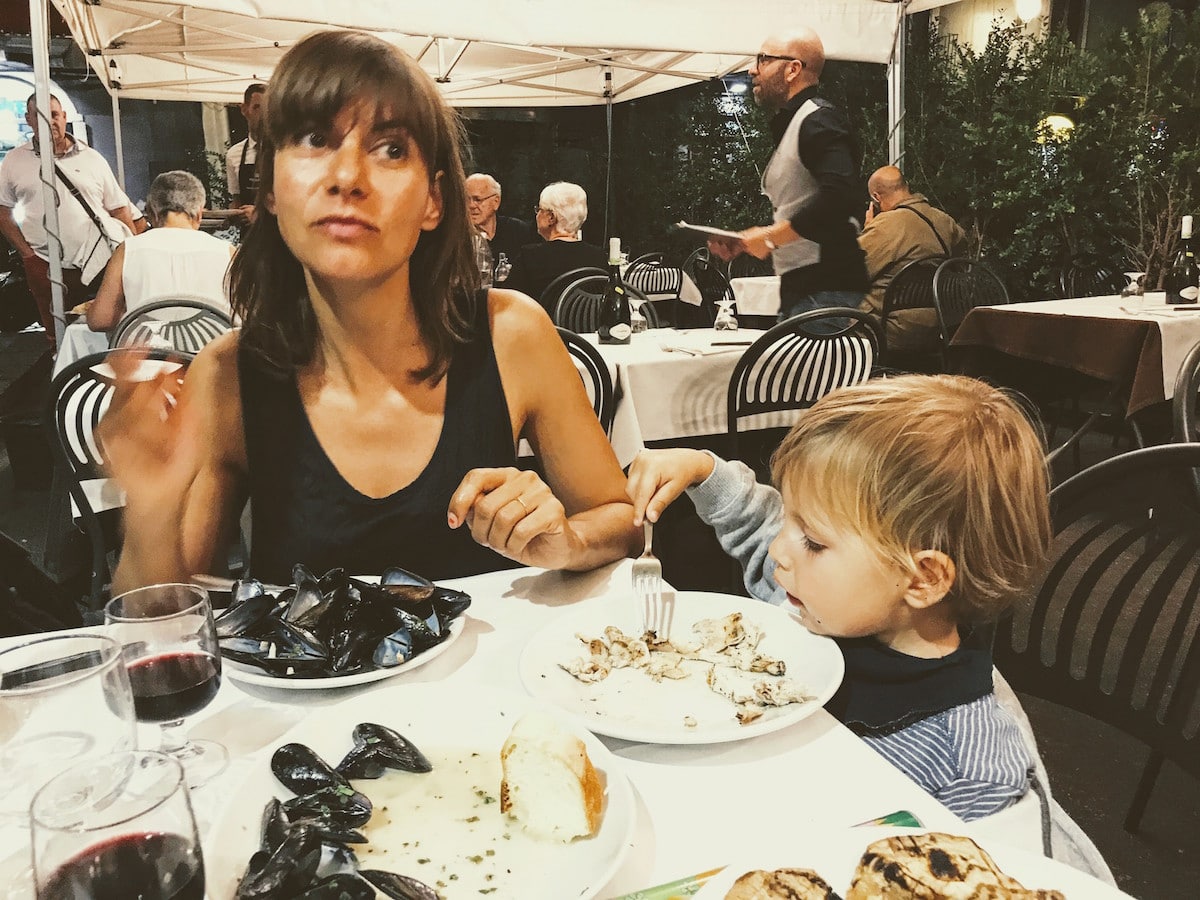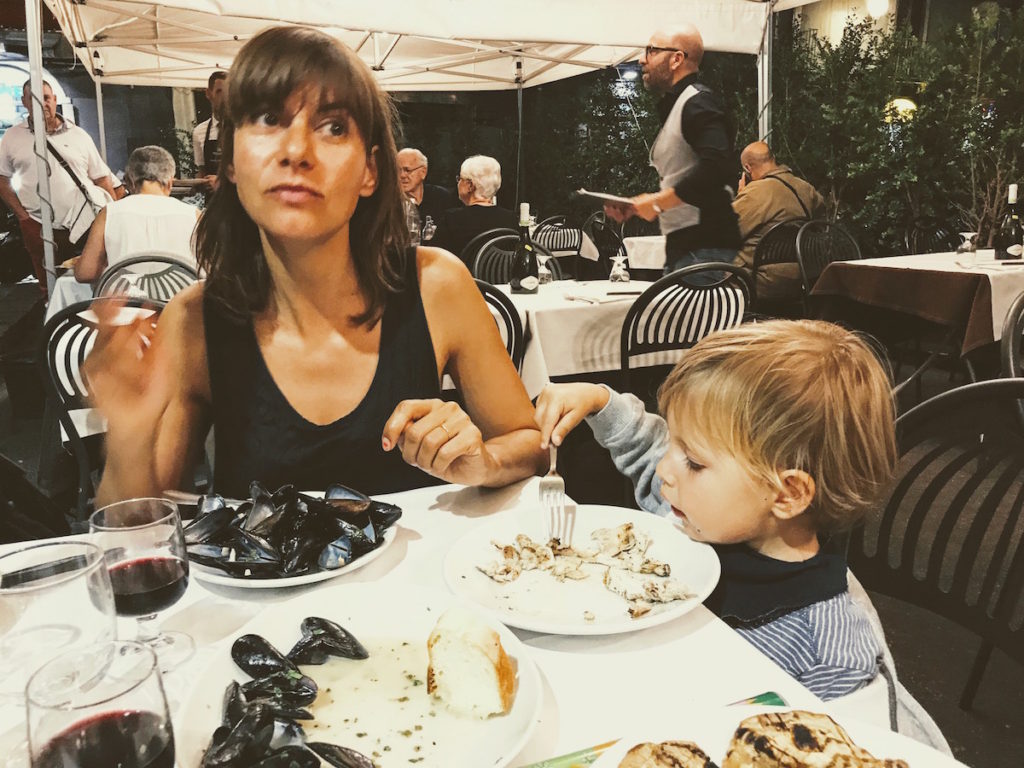 I got a small variation of horse meatballs, which were delicious and made with Parmigiano cheese, bread crumbs, and parsley. Alongside it we ordered some grilled vegetables which were fine, but nothing special.
In the midst of our dinner, it started to rain heavily and all bypasses gathered under the pavilion and inside the restaurant, while the busy waiters and chefs tried to navigate it all. Quite a show, and a great experience.
We left and met with Leonardo, our good friend, who was bummed because someone smashed the side window of his car. "I was probably parked a little too much out on the road", he said more or less accepting, that this easily happens in Catania where I'd personally always try to avoid driving a car – hectic 2.0!
What else?
Catania is an amazing city and you can go nuts in good food and produce. Seafood, meat, vegetables and of course sweets. Or go to a fritteria to get deep fried food, like crispelle (deep fried chickpea bread). After some days, you want to retract to a seaside village and eat nothing but seafood and greens to make up for all the delicious calories you'll get inside.
On the small street of Via Santa Filomena, you'll find many hip urban eateries serving a more modern take on Italian food. The surrounding streets have many nice bars.