Rome needs little introduction, so we're just going to share our picks of good things to do, where to eat, and where to stay. Enjoy!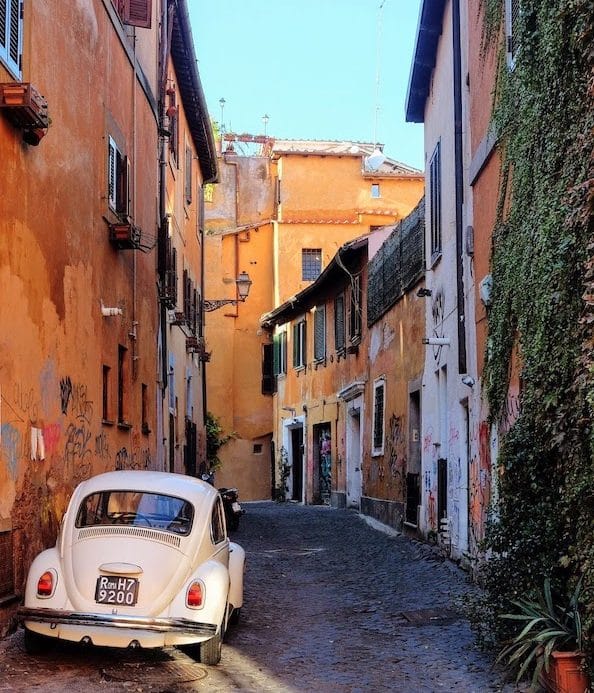 Trastevere
Trastevere is our favorite neighboorhood in Rome. Small couple stoned streets, colorful beautiful houses, many covered with green plants, and flowers. So many nice things to look at and places to hang out at; The stairs around the fountain on Piazza di Santa Maria is just one among many great spots for a break.
Trastevere is peaceful and a perfect place to stay, with many great places to eat and have aperitivo. In October, when we visited, it was even warm enough to sit outside and have dinner which starts around 8 pm.
On the square, Piazza di San Cosimato is the market Mercato di San Cosimato with fresh fruits and greens from the local farmers and. Right next to the market is a small playground, that seems to be a meeting point for families in the neighborhood.
Monteverde
Go here to get away from the tourist hoards and find a more local neighboorhood. Walk from Trastevere up the hill, starting at the stairs Rampa di Monte Aureo next to the bar Il Baretto, where you'll  pass along beautiful grand houses and giant old trees.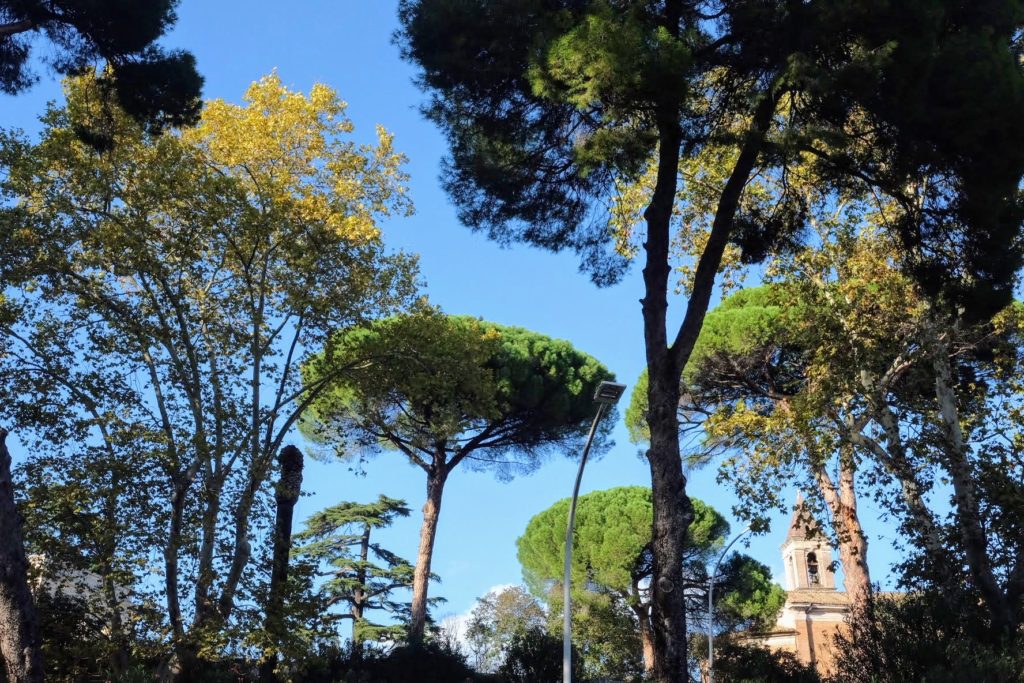 You will get to the little park Villa Sciarra – a peaceful oasis. Across from the park is the great winebar Litro that holds a great selection of Natural wines and serves nice food. They have a nice outdoor patio and the place is very cozy inside with a very relaxed atmosphere.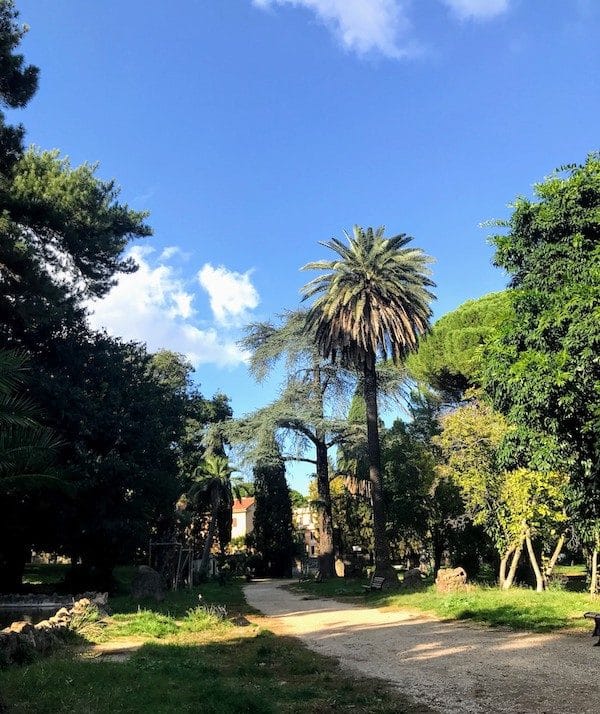 Close by is a great gelateria located, Meno 14 Gelato. From the shop, you can look into the production in the kitchen and you can taste the attention given to the production is exquisite. Many locals of the neighborhood come to have ice cream here.
Villa Borghese
We spend our first day in Rome walking all day to take in the city. Our first stop was Villa Borghese, which is a big and beautiful park in the eastern part of town. Perfect for a stroll and to take a break from the noise and bustling of the city. We found a playground for Sixten and relaxed, before descending towards The Spanish stairs- plaza Spagna in Centro Storico.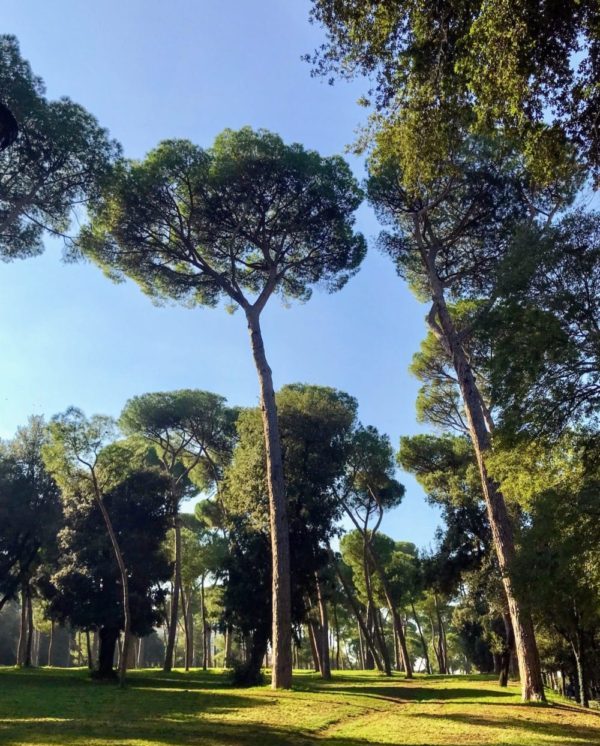 Centro Storico and the Vatican
In Centro Storico you'll find most of the historic buildings and piazzas (squares), like Piazza Navona, Campo dei Fiori, Pantheon etc. There are many pedestrian areas, good for just taking in the city. It's of course also very touristy.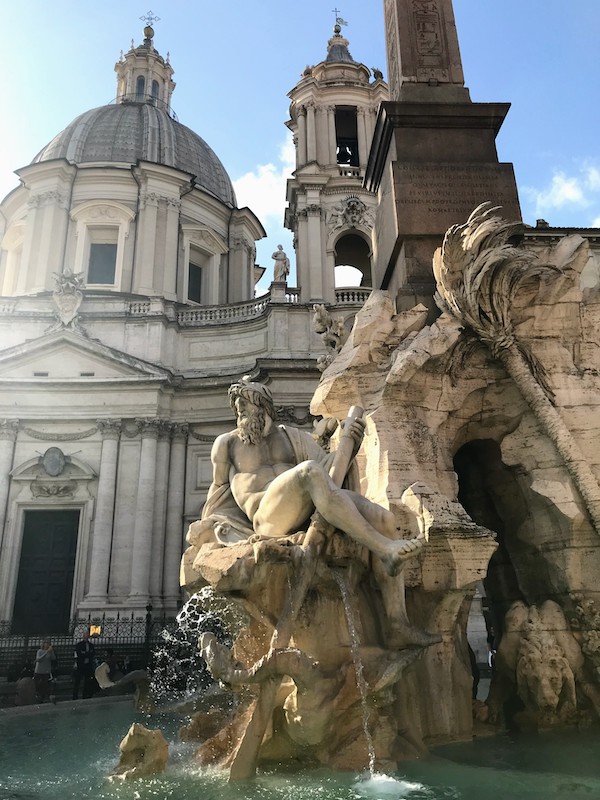 From Centro Storico you can walk and cross the Tiber river to St. Peter's cathedral. We're not that big on visiting the cathedrals, but St. Peter's is really quite special. Go in to admire the frescos of Michelangelo and maybe head all the way to the top tower, to have an amazing view of the city.
Where to Eat in Rome
The kitchen of Rome is distinctively different from other Italian destinations, and from Sicily where we have been the most. The Rome kitchen is more focused on meat dishes, egg-based pasta and is a little on "heavy side". But it also has delicious greens like the purple artichoke, puntarelle, and chicory.
Cacio e pepe, Carbonara, Carciofi ala Romana, tripe, oxtail, and roasted meat are Roman classics, that you'll find on the menu at many restaurants. But as the city is very big and the tourist scene is also very big (and thereby many low-quality restaurants), it's pretty difficult to navigate where to eat a good meal.
The following are a selection of great options for where to find good lunch, dinner, and wine in Rome.
Da Gino al Parlamento, L'Orso 80, Enoteca Cul de Sac, Da Enzo, Da Augusto,  Osteria Der Belli, Litro, Urbana 47, La Pollarolla and La Barrique.
If you'd like a full list of recommendations, reach out via hello [at] lemonsandpalmtrees.com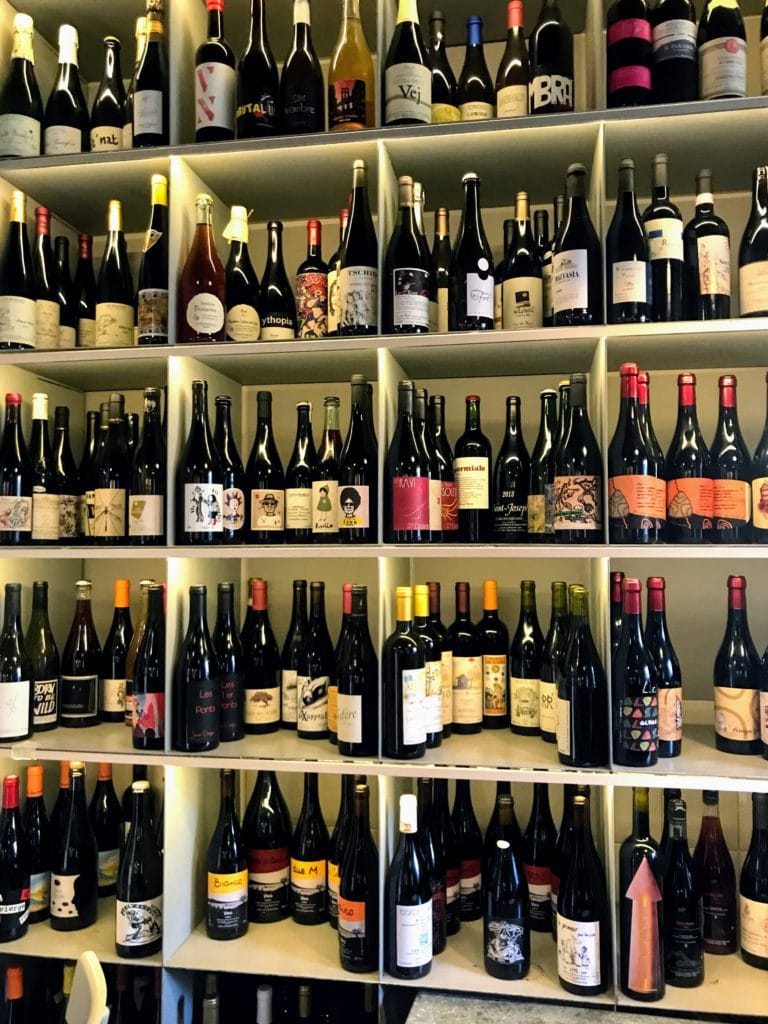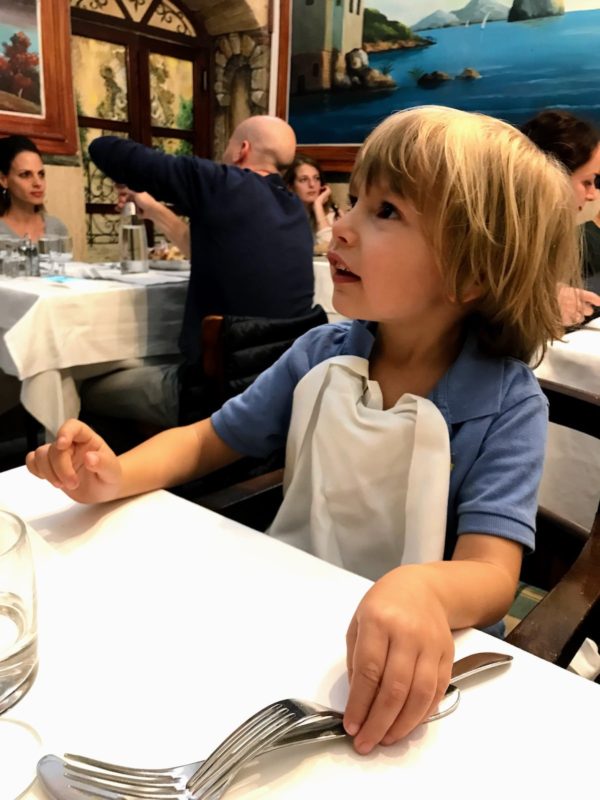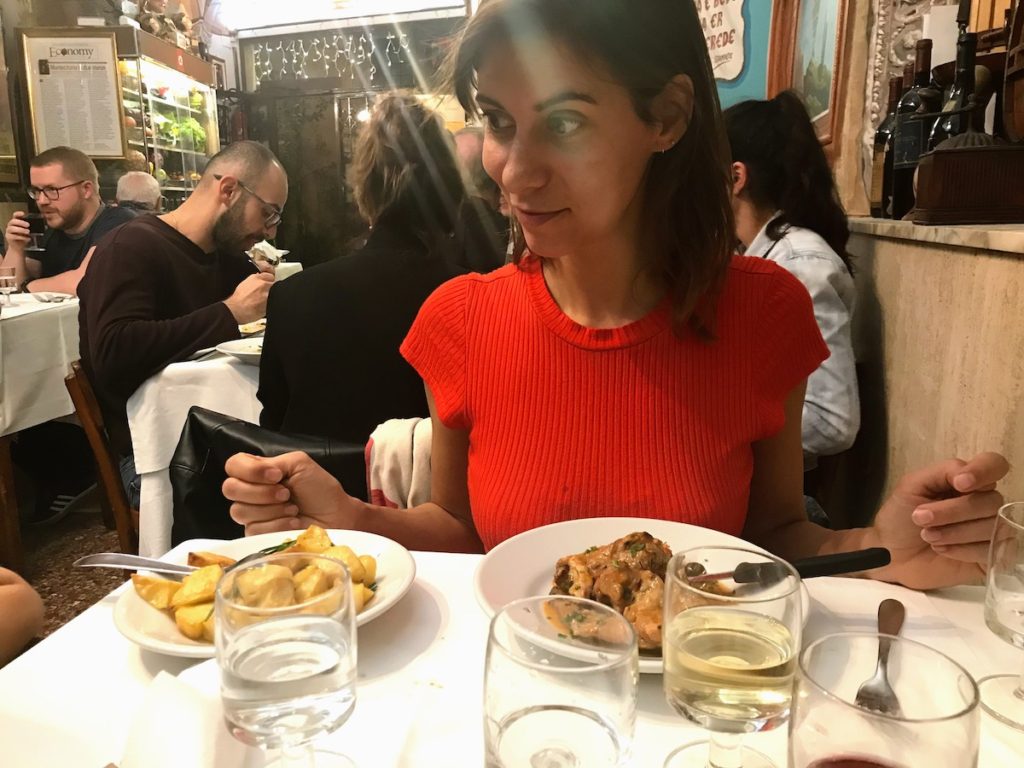 Markets in Rome
Besides eating at good restaurants, it's great to have a place with a kitchen and buy fresh local produce from the markets in Rome.
Here are a few suggestions. Campo dei Fiori (very touristy, but still some good stuff), Mercato Testaccio (Indoor with lots of different food stalls), Mercato di San Cosimato in Trastevere, Mercato S. Giovanni di Dio (Monteverde).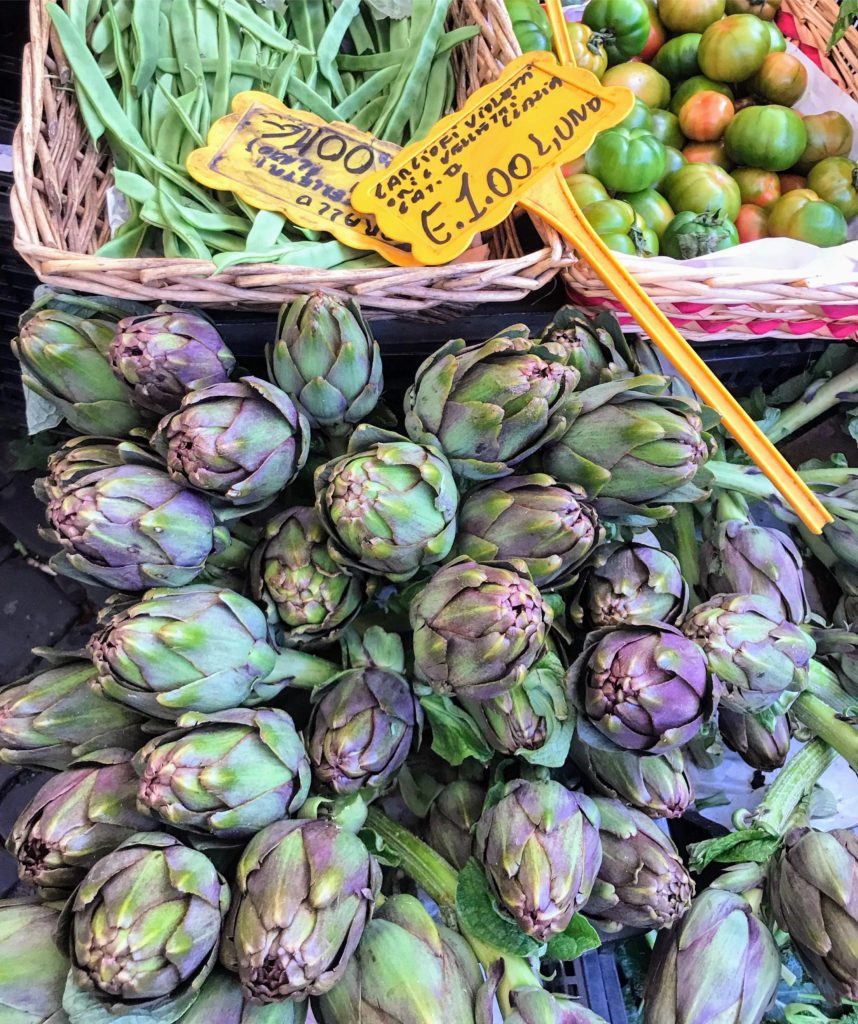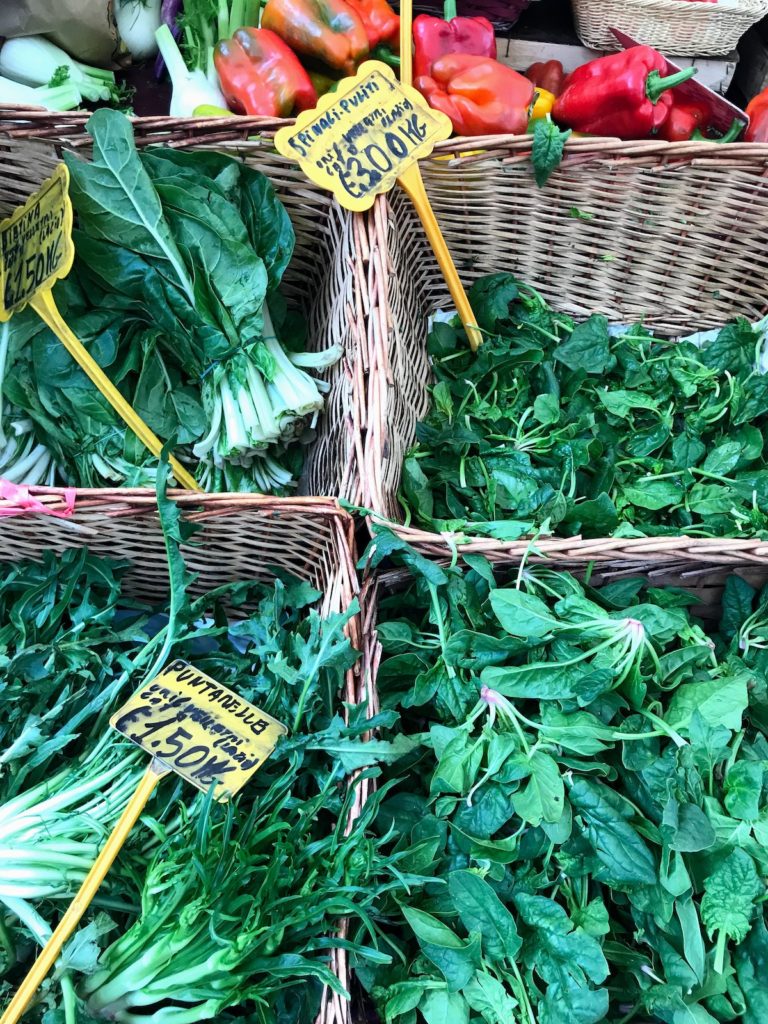 Rome Accommodation
We have stayed both in the lively area of Monti, which is super central, and in the area south of metro station Bologna.
In Monti we booked a hotel, there are lots of them in this area. Around metro Bologna we stayed at a an Airbnb, a three bedroom apartment, which was a third of the price from alternatives in Trastevere.
We recommend you to also check out the area of Garbatella.
Get In and Get Around in Rome
We have tried to fly into Fiumcino airport and Ciampino. From Fiumcino it's easy to catch the train. It takes 35 minutes to the centre and cost about 15 euros. A taxi takes 25 minutes and will cost around 50 euros.
If you fly into Ciampino you can get to the center of Rome in about 30 minutes with a taxi for 30 euros.
With public transport, there are a few options where in most cases you'll need to transfer. Bus 520 and 720, from the airport, connect to the two different metro lines. 520 to the A line and 720 to the B line. That means you can get from the airport to your city destination on a single 1,50 euro ticket (which can be purchased at the arrivals hall). But depending on where you staying it will most likely take an hour or more.
We like to walk in big cities, but we found that even though we stayed outside of the main center, it was better to buy single tickets than day cards for public transport.
You can also check out our Google Maps list for Rome.