The charming town of Marsala, located on the west coast of Sicily, is one of our favorite Sicilian city's.
Marsala – the Port of God
The name Marsala, derives from the Arab "Marsa-Allah" meaning port of God. It's a charming little city, with a historic centre, entirely pedestrianised, and a lively but peaceful vibe. Marsala has slightly fewer tourist crowds than Trapani, and lots of bars, enotecas, and restaurants.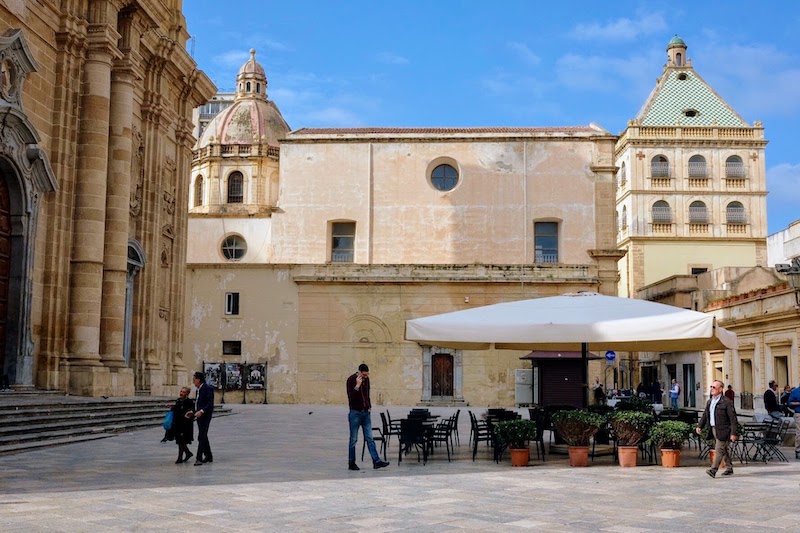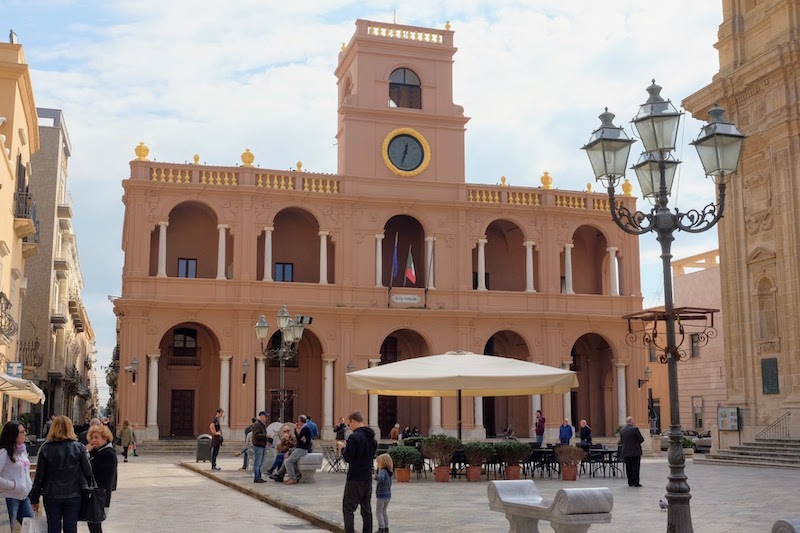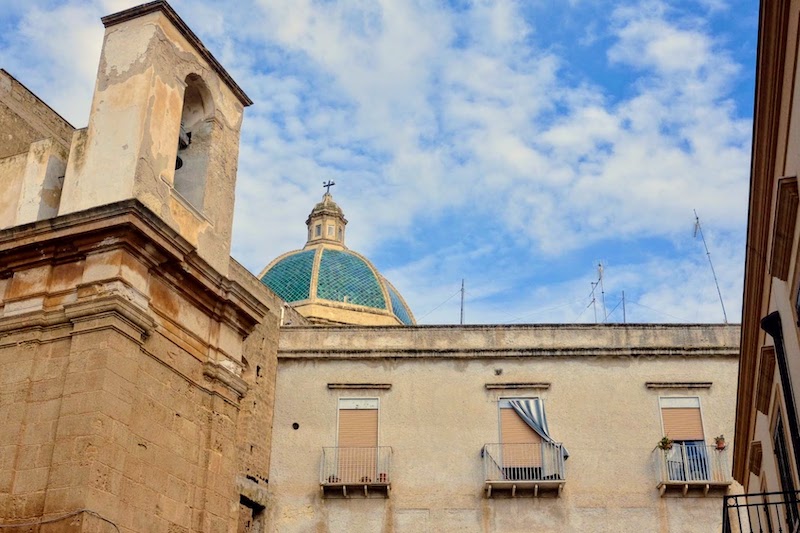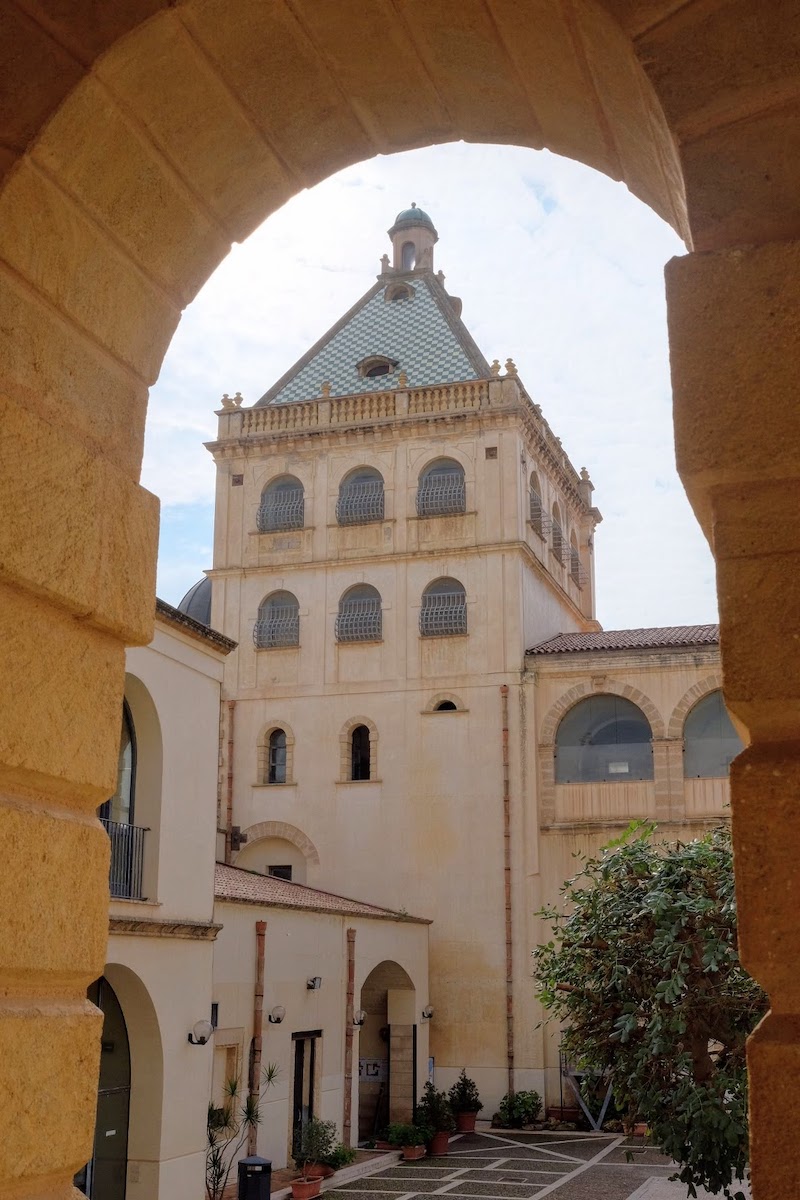 Things to do and see in Marsala
Marsala is overlooking the Tyrrhenian sea and the archipelago of the Egadi Islands. It's the most populated city in the region, that is also famous for its wine and sea salt. It's a nice city to visit for 2-3 days and we recommend to explore the area, as the surroundings, has many nice wineries and vineyards, and historic sites.
If you are a seafood lover, you should visit the fishmarket in the old part of town (Open early morning till around lunch, 1 pm). Here you will find all kinds of fish, shrimps, shark, squid, sardines, and especially tuna fish, which is the specialty in this part of Sicily.
From the port of Marsala, it takes between 30 – 1h 10mins. by ferry, to reach the small archipelago of the Egadi Islands – Favignana, Levanzo and Marettimo.
At the two small islands, Levanzo and Marettimo motorbikes and cars are not allowed, so these islands are perfect for some really peaceful days. (You can take your car to the island, but you will have to park it at the port).
Favignana is the largest island and a popular holiday destination in summer for Italians and Sicilians. Read more about Favignana here.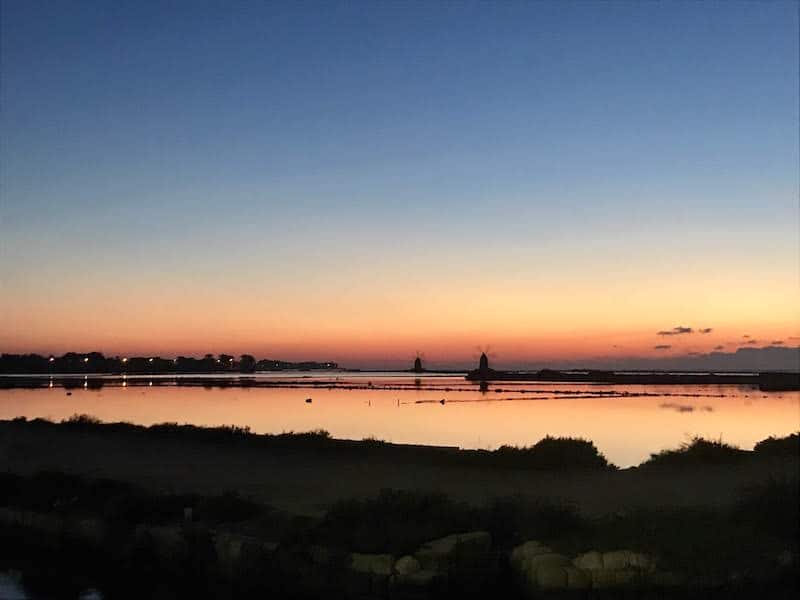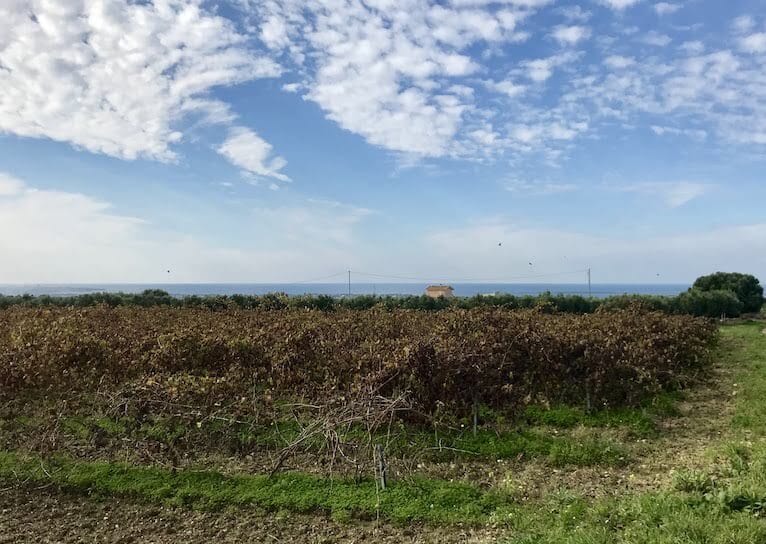 Where to eat in Marsala
Antica Trattoria Da Pino. One of the best meals we had in Sicily was at this restaurant. The place is sooo Sicilian. We found it, like many other places we have been to, in the Osteria guide. Matias has written more about it here.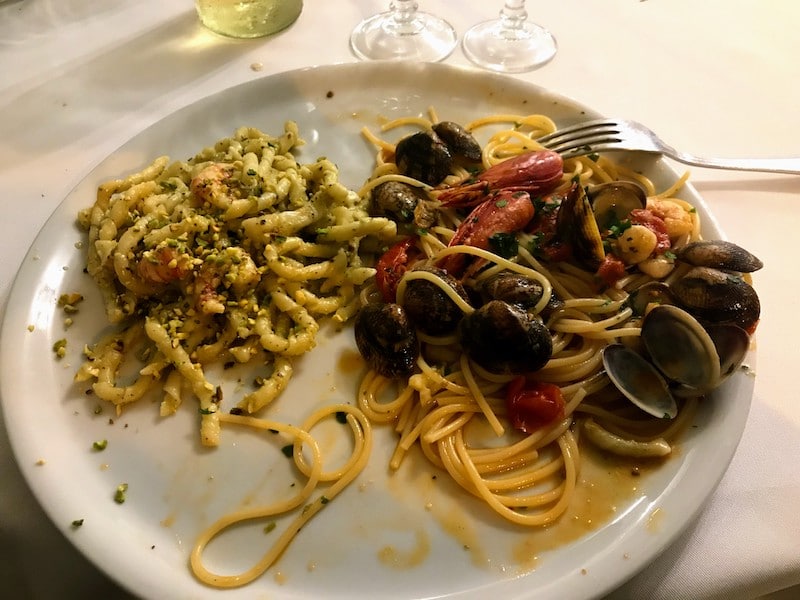 Ragona Panificio looks just like many other small bakeries around Sicily, but don't be fooled – Ragona makes and serves amazing freshly fried arancini. They are among the best in Sicily! And for a super good price also, from € 1.40 to € 3. Crema di pistachio is a local favorite.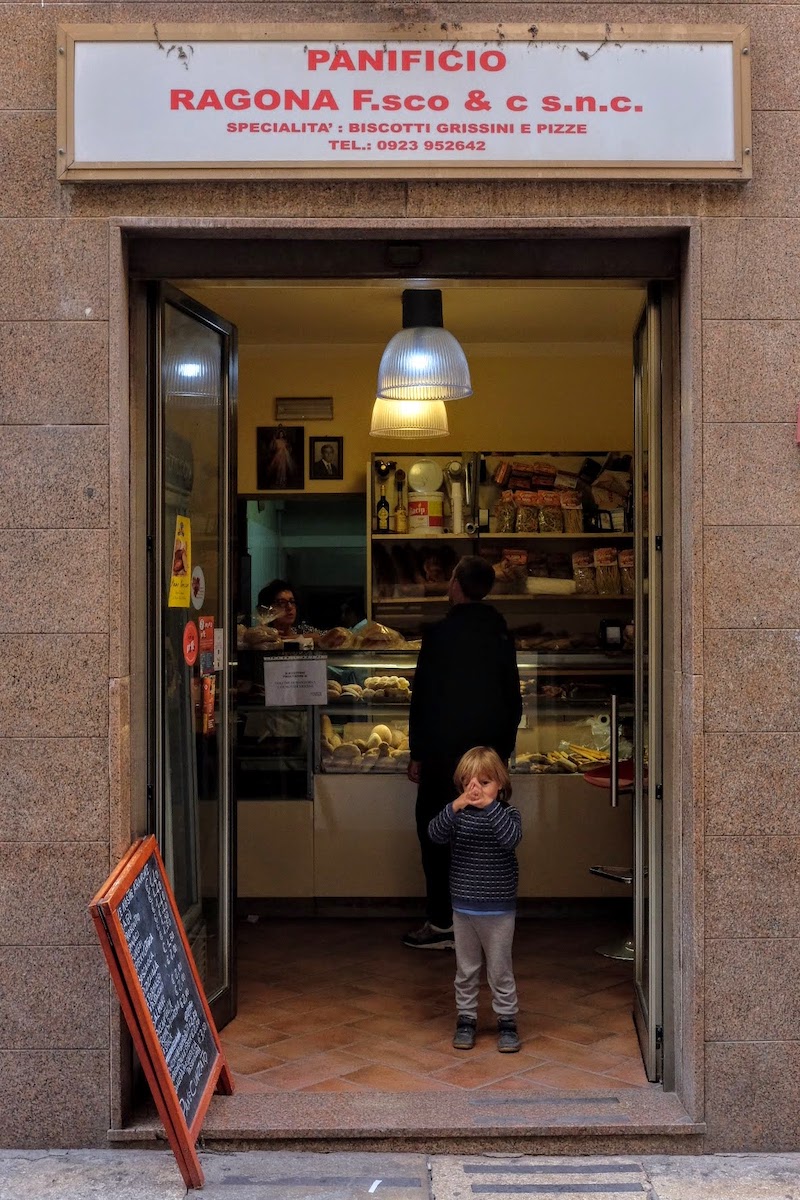 La Sirena Ubriaca is a nice wine bar, close to Ragona, where you also sample light food and a good spot to observe the local life.
I Bucanieri is a family restaurant located in front of the sea, with an outside terrace. The menu includes both local fish and grilled meat options. Try their cous cous with shrimps and tuna, and end with their Cassata for dessert.
Scialò, and for icecream; we loved the icecream shop called Scialò, located on the pedestrian street in the center of the town.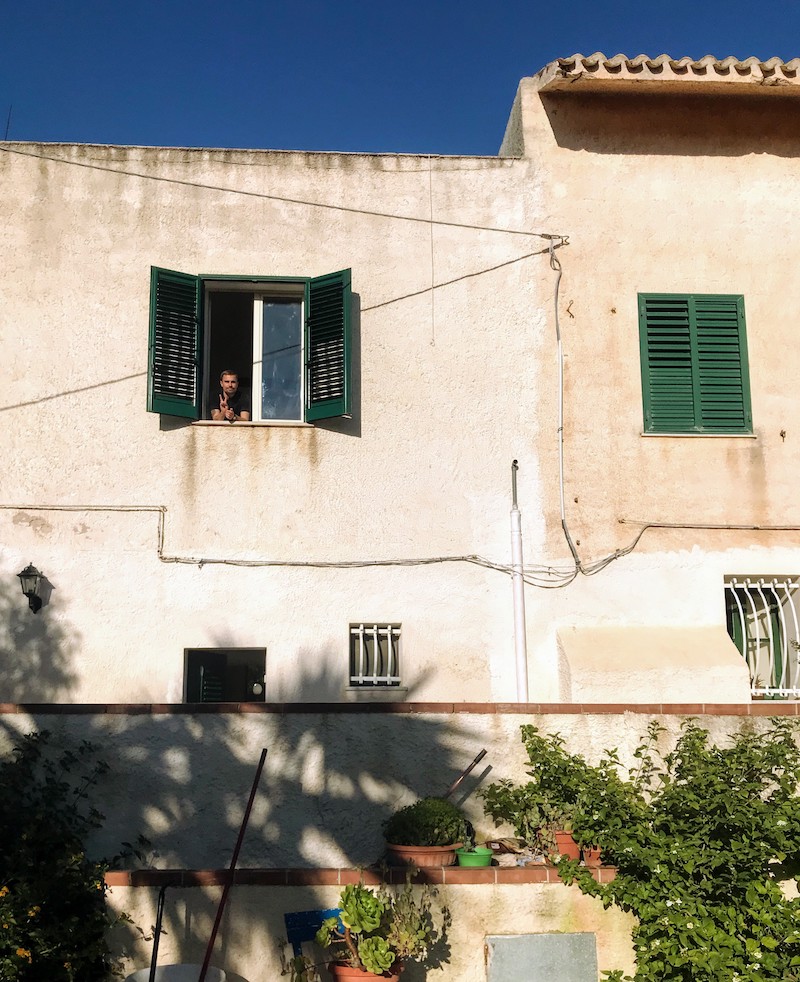 How to get to Marsala
By public transport: There is a train connection between Palermo and Trapani. From the train station it is a short walk of 15 minutes to the city centre.
By car: From Palermo take the E90/A29 (1h 40 min), from Trapani the coastal SS 115, From Syracuse follow A 19 to Palermo, then E90/A29 (4 h), same from Catania (3,5 h).
By plane: The nearest airport is Trapani-Birgi, only 20 km from Marsala.