Our first island stop in Thailand was at Koh Lanta in the Andaman Sea, off the west coast of Thailand.
Explore Koh Lanta
Most people rent a scooter to explore Koh Lanta which is about 25 km long and have 9 white sandy beaches spread out on the west coast stretch. A green mountain range separates the east and west coasts of Koh Lanta. The coastlines have more than 70 small islands with coral reefs and rich. We decided to stay close to the nice and long Klong Nin beach and use bicycles to get around.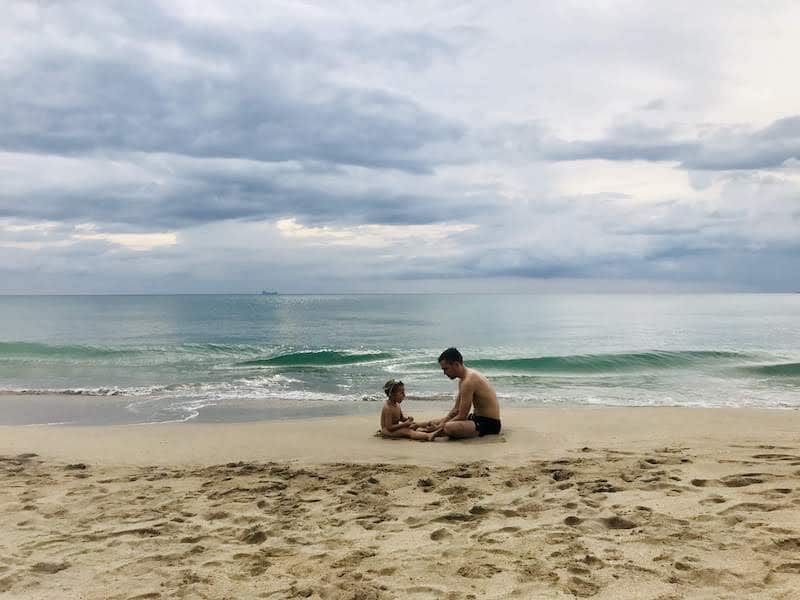 Koh Lanta has become very popular for tourists, also among families with kids. This is actually why we choose Lanta over a smaller island, which would be our normal pick. But after our travels in Sicily, where we were in many quiet places and Sixten didn't have any kids to play with, we wanted to go to an island, where we were sure he could meet other kids.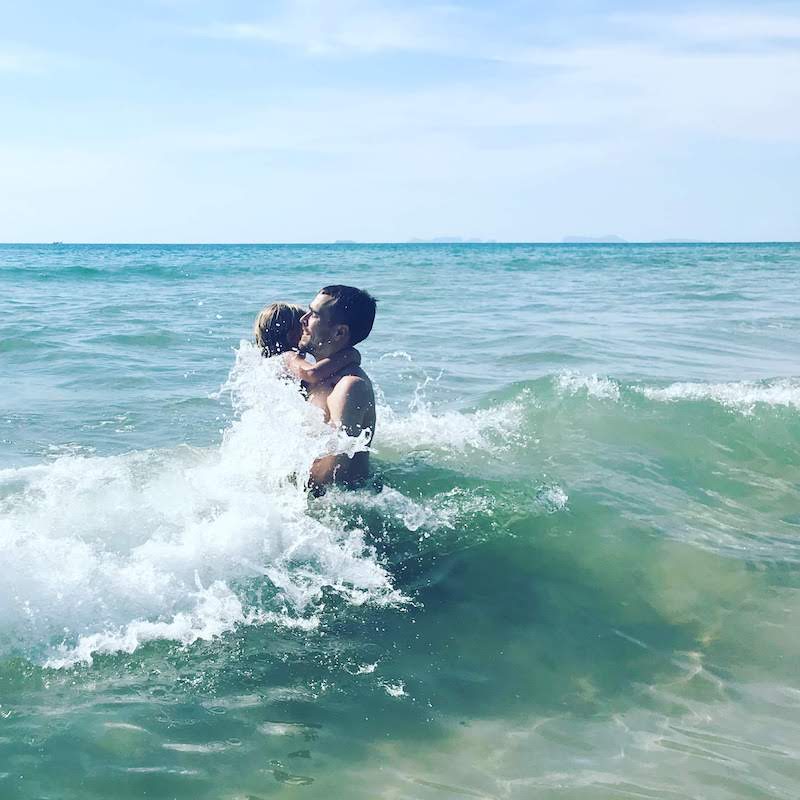 Where to stay in Koh Lanta
Koh Lanta is rather big and there is a huge amount of accommodation to find. Because of tourism, most land and forest in the north-west part of Koh Lanta has been expropriated for hotels, resorts, and shops (in a not very aesthetically pleasing way). All the way from the north down through Klong Nin beach area the dirt road is very busy (and everything is honestly quite ugly), but then you'll reach some more quiet areas.
Before going, we found it a bit hard to decide where to stay because we wanted a place with the possibility of playmates for Sixten, but we also wanted some peace around us. We decided to book a bungalow in the Klong Nin area, but inland between lots of nature, at a local family-run place. A choice we were really happy about when we arrived at Lanta and experienced how most bungalows close to the beaches are also located next to the very busy main road and a whole lot of traffic noise.
As a rule of thumb, the further south you go, the more quiet and tranquil your stay will be.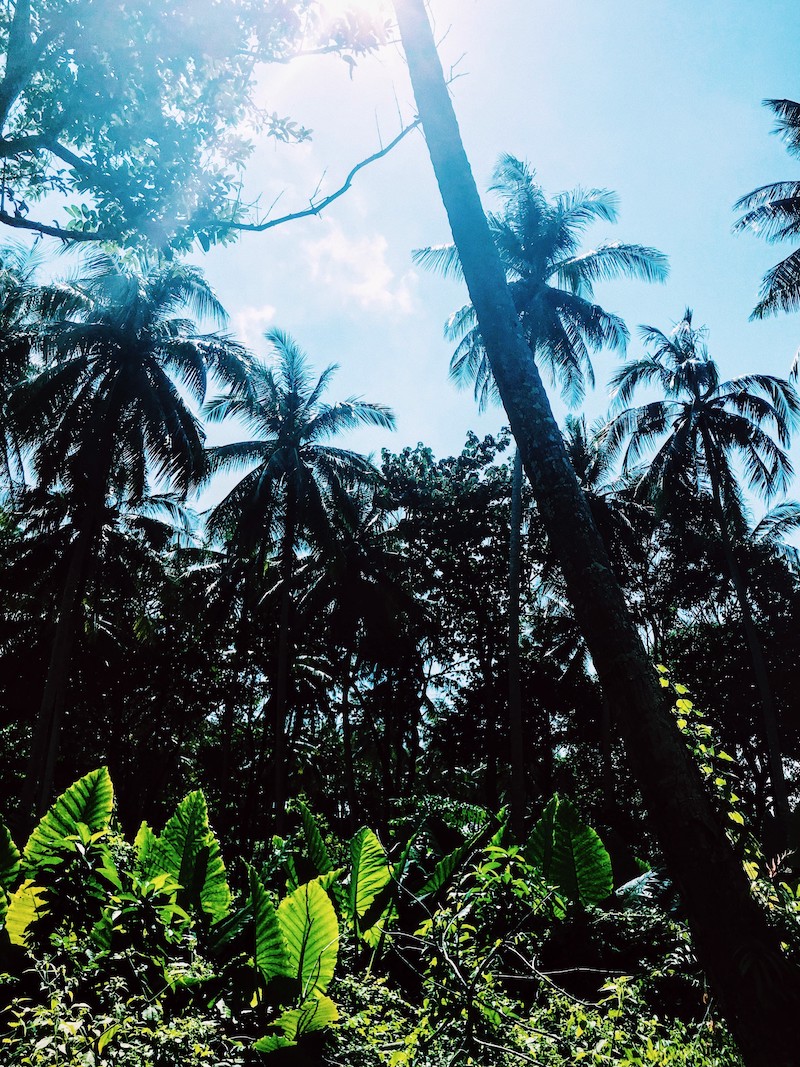 Staying in the Jungle in the Klong Nin Beach Area
We stayed in a really nice family bungalow with a little kitchenette, in the "jungle". It was located, on the road to Mai Kaew Cave. It's about 10 minutes from the beach on bicycles, which the nice host family borrows to their guests. It was what we wanted. Quiet and relaxed place. We ended up staying there for two weeks because the owners and hosts, Adda and Win, are super sweet and make their guests feel at home. They rent out scooters (200 baht/ day) and pick you up when you arrive.
They also run a small restaurant in the same location, which serves really good Thai food, as well as a choice of western dishes. All reasonably priced.
If they just also had a pool, it would be near perfect.
You can find more info on their facebook page.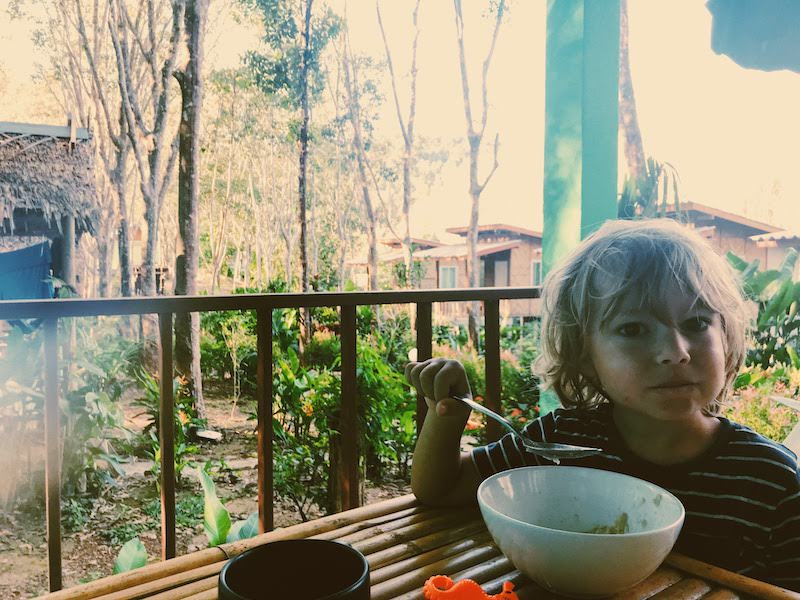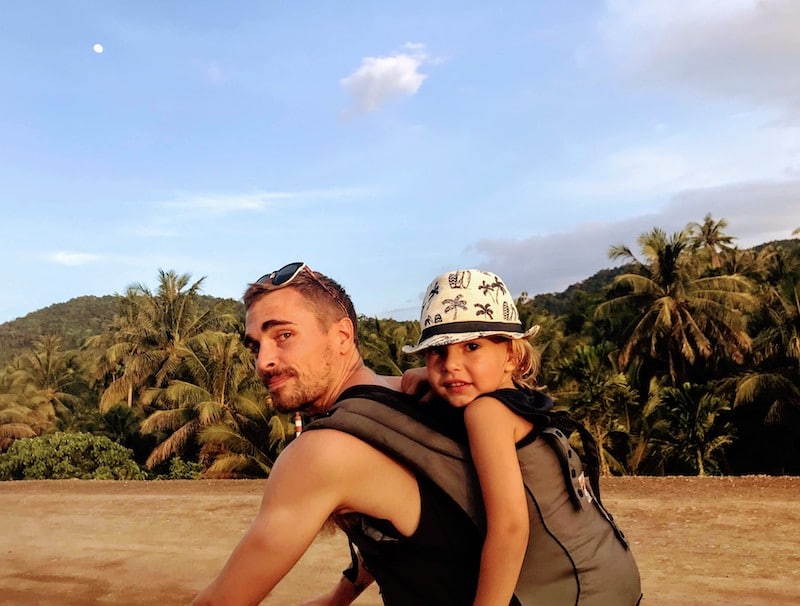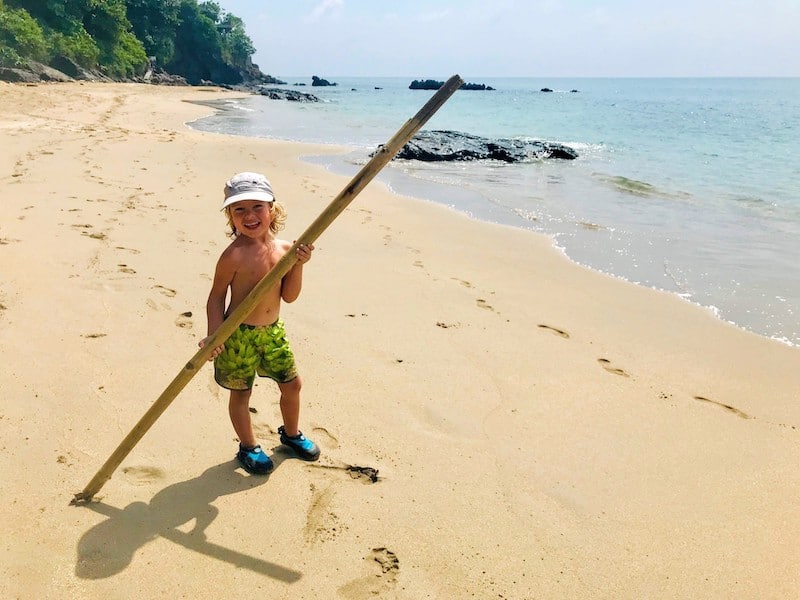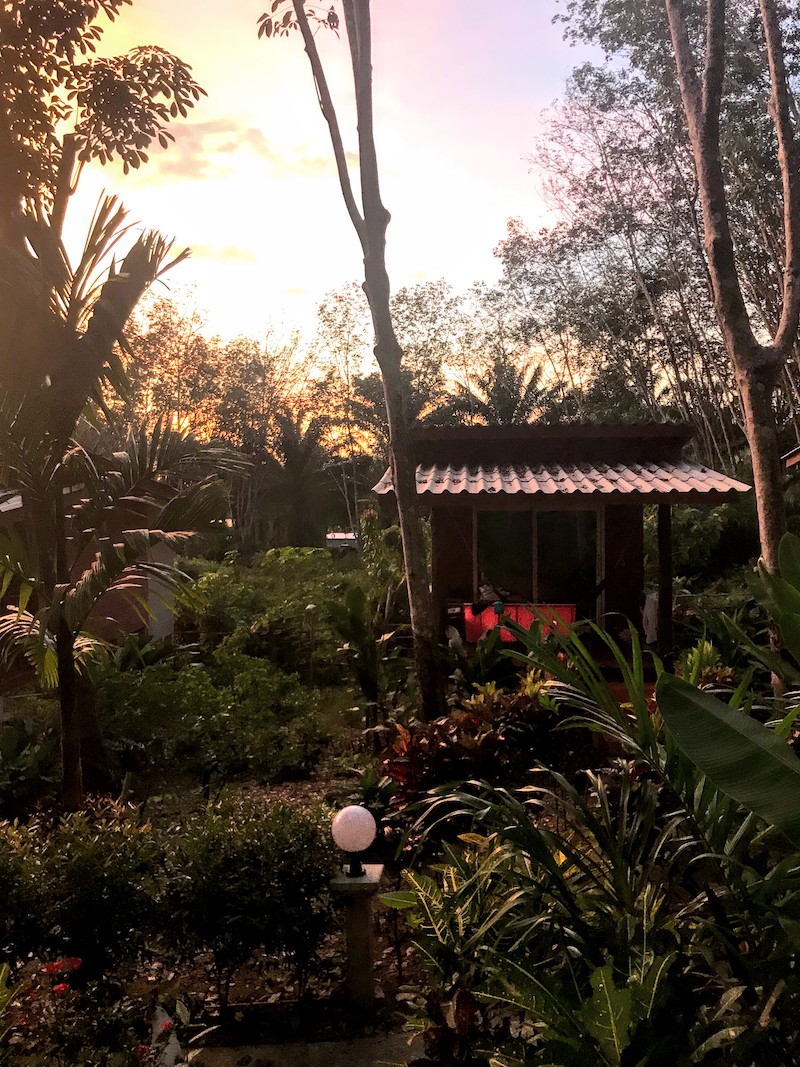 Local Markets and Eateries in Koh Lanta, Klong Nin Area
We like to eat the local – and in South Thailand spicy – food which you mostly find at the markets, and at the small eateries with plastic chairs, along the main roads.
The local markets close to Klong Nin beach are on every Tuesday here and every Friday here.
On the way to the market for veggies and fruits shopping.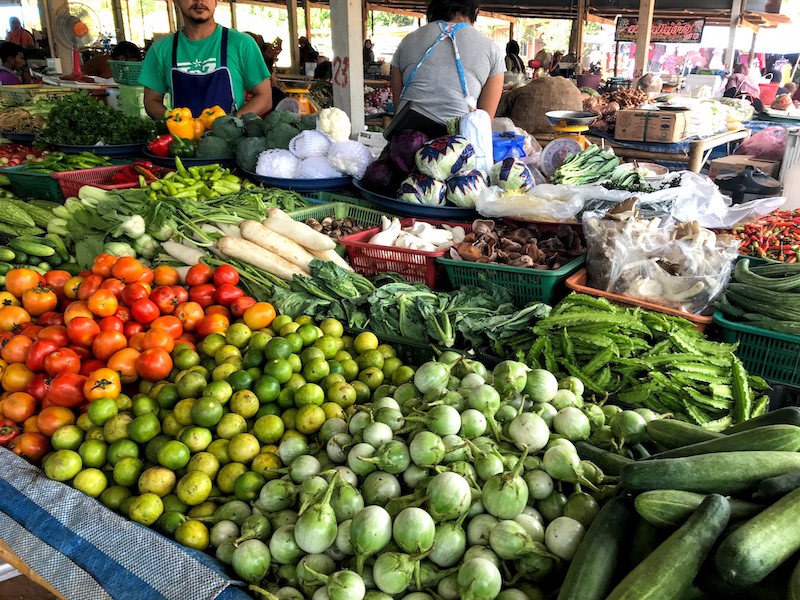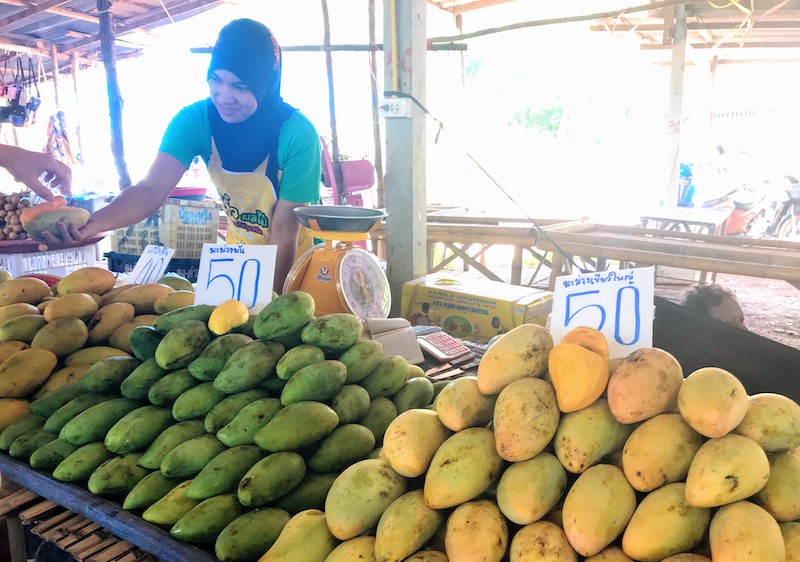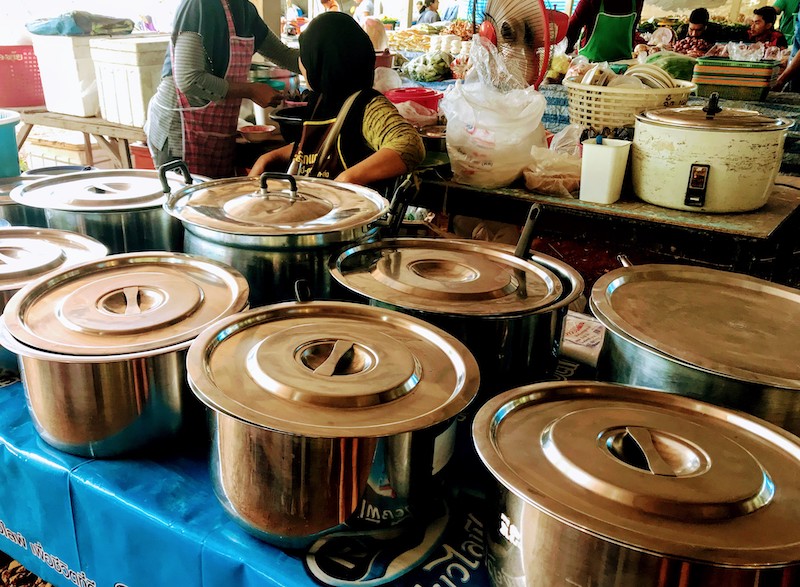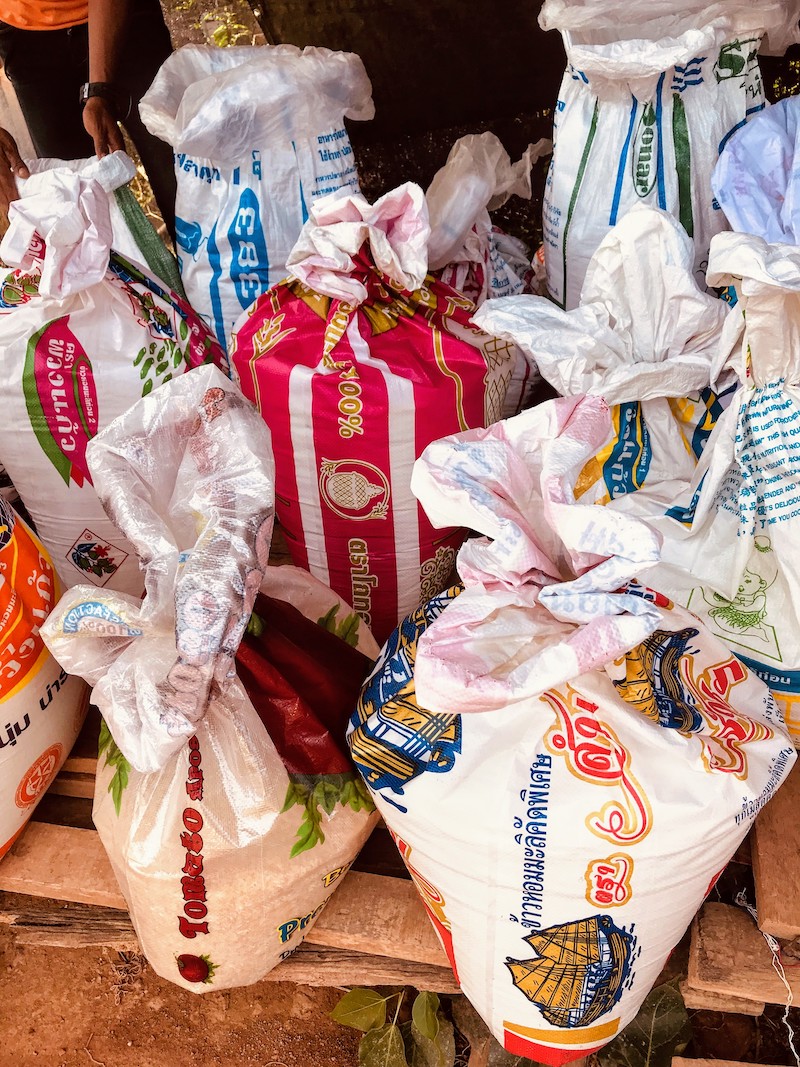 Klong Nin Main Road Eateries
For places to eat along the main road in the Klong Nin beach area, we highly recommend a little place which I don't know the name of. It's right next to the motorcycle repair shop here – great curries and stir-fries.  A bit further up the street, we really liked the Lanta Chysee Restaurant, which serves delicious noodle soups and bbq meat.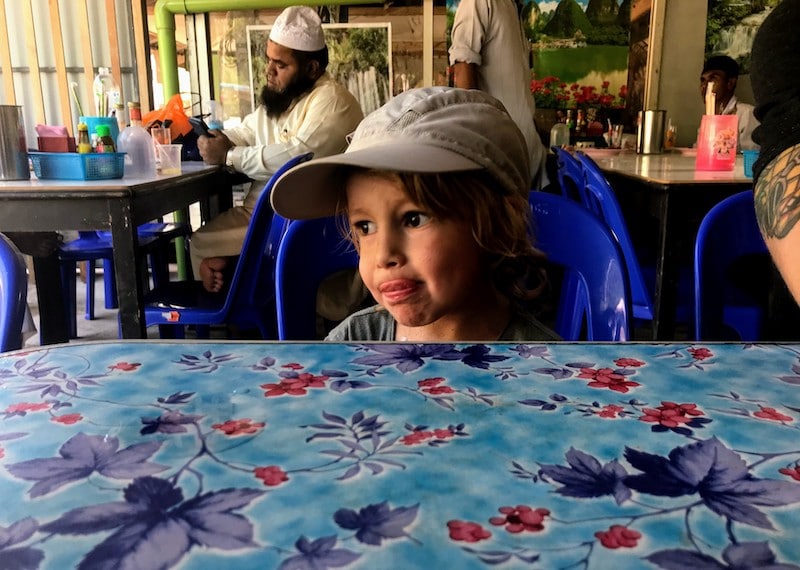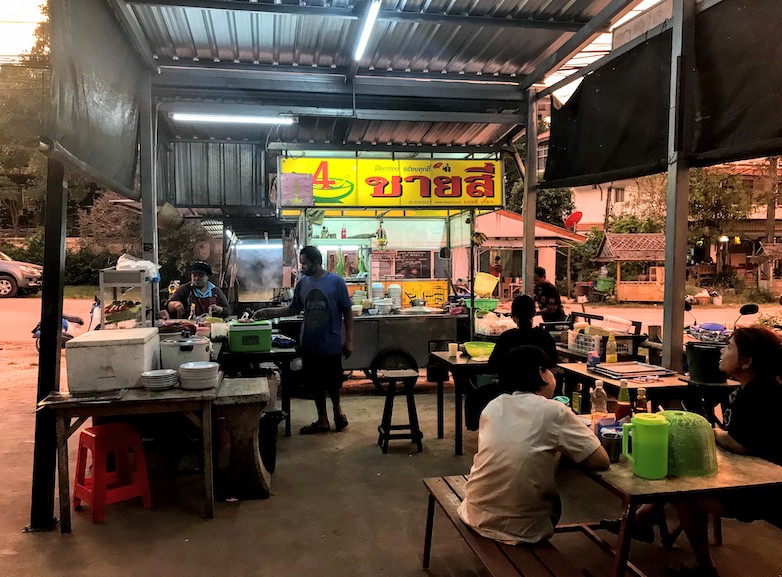 Peaceful Ba Kan Tiang Bay
Over Christmas, our friends from Denmark came on holiday at Koh Lanta. They were staying further south in the Bakantiang beach area. We jumped on the bicycles and took the 8 km trip to visit them. It was great to see our friends, but also to do the trip as we then saw a much more relaxed and pretty part of Lanta. In our opinion, the island is much quieter and nicer down south.
We'll definitely stay in the Bakantiang beach area, next time we visit Lanta. Here you are also close to the small Bamboo beach, and Lanta national park.
We had the best seafood meal here on the beach at Same Same But Different Restaurant.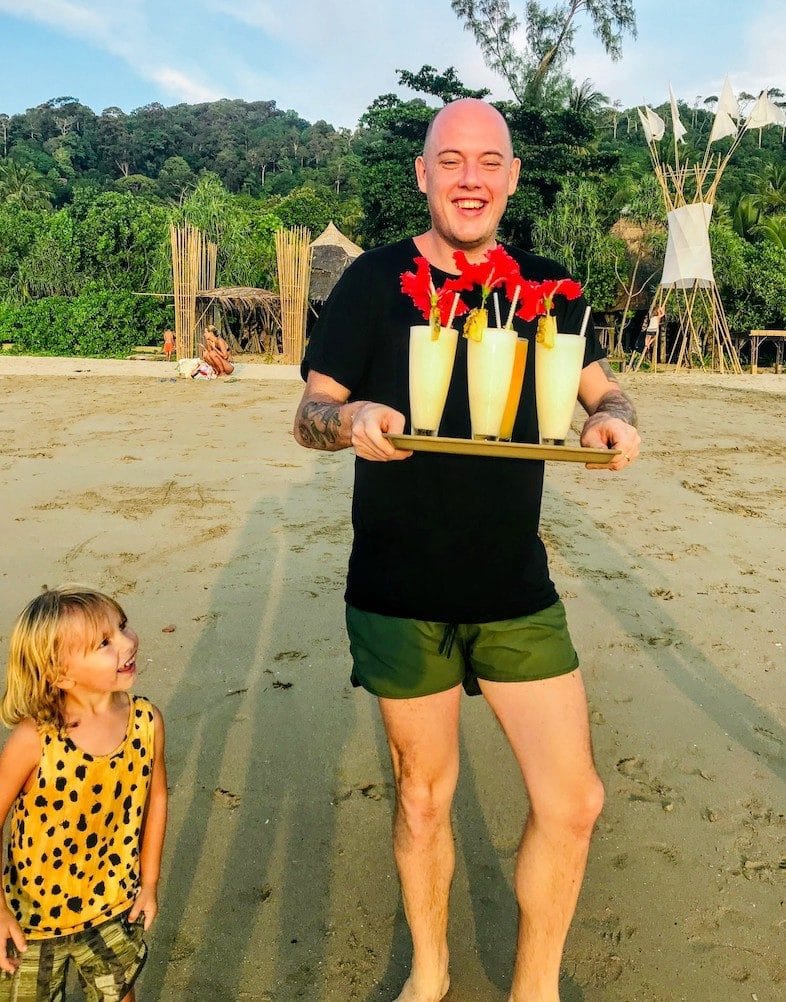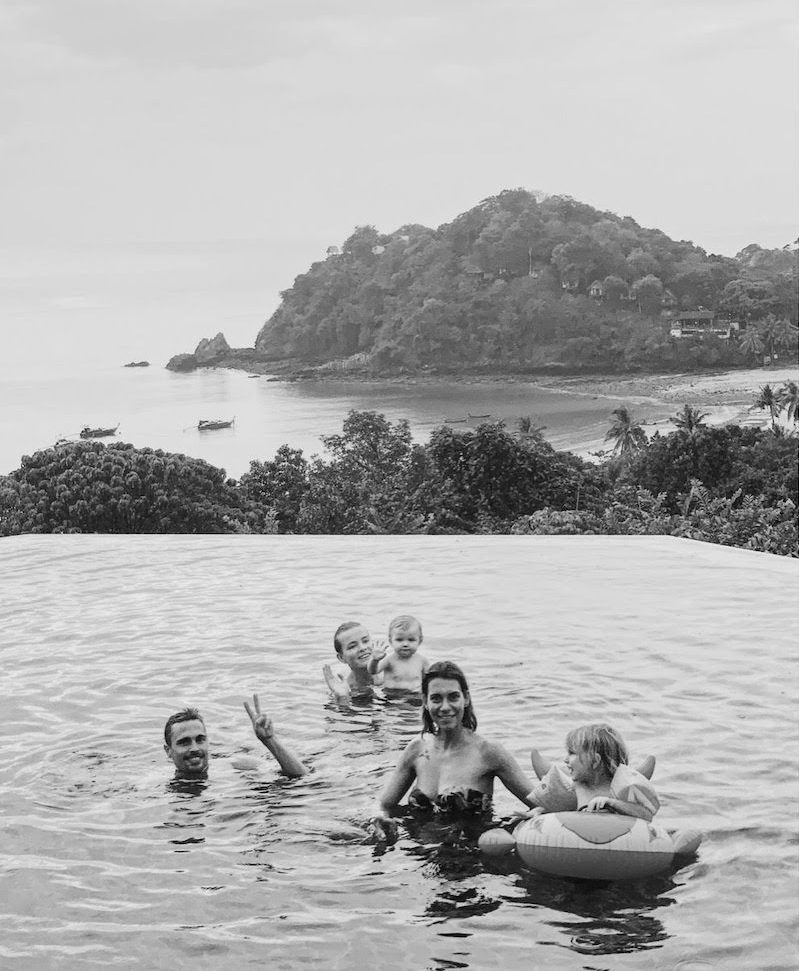 Rent a Bike on Koh Lanta
Before going to Koh Lanta we spent a bit of time researching where to rent bicycles. We didn't find any precise answers online, but when we arrived on the island we found plenty of options.
We were lucky, that the place we stayed had two mountain bikes to use free of charge. In Klong Nin beach area, look for signs at the road, many bars and hotels rent out bikes. Blue Moon is one of them. Further north this place should be able to help you out.
The bikes we had where budget mountain bikes. If you want better quality get in touch with Koh Lanta E-Bike tours who, besides e-bikes, offer better quality (and newer) Trek Mountain Bikes.
Getting to Koh Lanta
We grabbed a transfer from Trang, which was easy and cheap. It took a little less than three hours, getting all the way to Klong Nin Beach.