Trang is a friendly town in the southern part of Thailand. It is less touristy than many of the other travel hubs in Thailand, and it offers really good places to eat. If you are a foodie consider staying for a night. You will find excellent southern local Thai food, as well as Chinese dim sum (the 3 of us love Dim Sum) and Malay curries.
Finding Accommodation in Trang
Arriving at 9 am on the train from Bangkok and only on our third day in Thailand, we were still acclimatizing; getting used to the heat, and getting over the jetlag. We were also not in a hurry to go to an island but felt more like exploring the food places in the small city of Trang, so we checked in on the little hotel My friend hotel, close to the train station. There were vacant rooms in most places.
Dim Sum Breakfast in Trang
The traditional breakfast in Trang is dim sum, and close to the hotel and train station is a nice cafe called Kopi, where dim sum is served till around 11 am. We sat down and was served Chinese jasmine tea for free while waiting for the dim sum and sala bao to bee steamed. Kopi also makes nice traditional Thai coffee, that we came back for a couple of times.
There are a couple of other Dim sum restaurants around, many of them are a little walk out of town but in the center, you can also find Laytrang, which have a large dim sum menu and looked really nice also.
We spend most of our day in Trang tasting and discovering different places to eat, ordering just one or two dishes to share. On the same street as Kopi, in the direction away from the train station, we had some really nice homemade curries served over rice. 1 dish for 40 baht, 2 for 50.  Find the place here.
Local Fruit and Food Market in Trang
Behind the train station in Trang, you'll find a local food market. The sellers there are sweet and service minded. Expect small treats for free and ask for careful preparation of your fresh pineapple.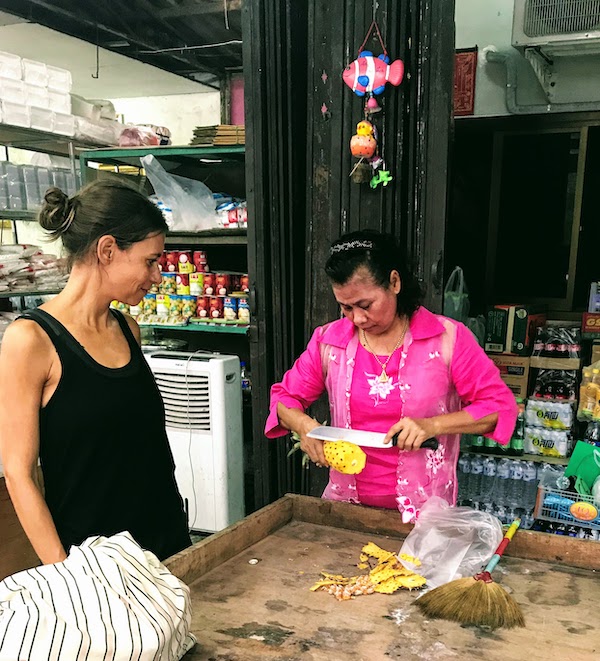 Night Market and Delicious Noodle Soup
In the evening there is a lot of food to try out at the Trang night market. The market starts at 5 pm and is located on Phra Ram VI just east of the clock tower, coming from town. The night market is smaller, but also much more relaxed than the ones you can find e.g. in Krabi.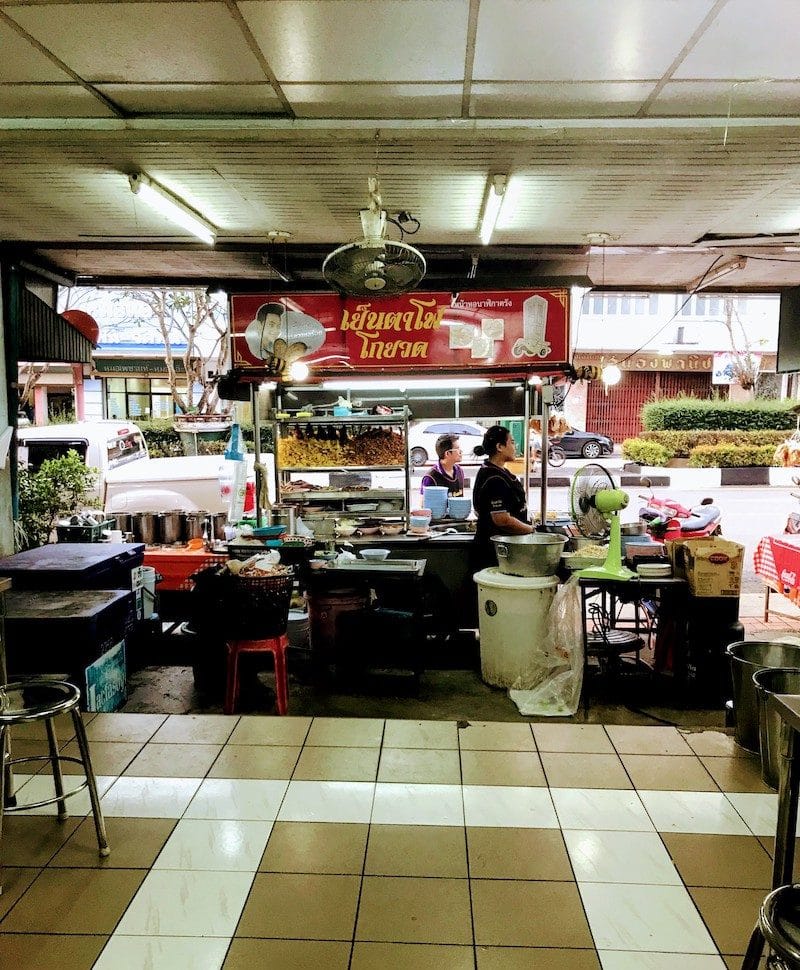 Another great place we really liked, was a noodle place, located close to the night market, on Phra Ram VI, just before the clock tower. They serve two kinds of noodle soup, with various ingredients and garnish that you can choose yourself. It's dirt cheap and good – 40 baht for a filling portion.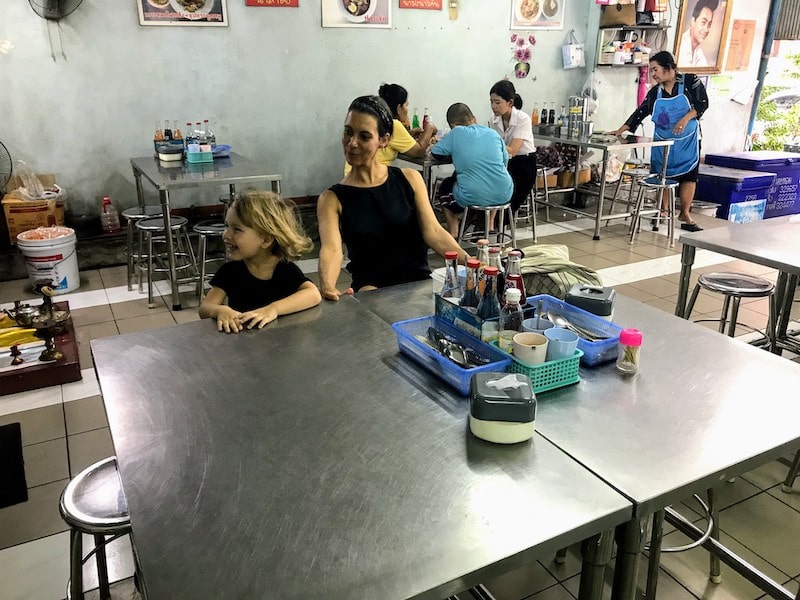 Gym in Trang
Just a little note, if you stay in Trang and feel like a workout. There is a small gym in Trang with good facilities, where you can do a walk-in-workout for 50 baht. They offer yoga classes and have free wifi. There's no shower though. It's located here.
Transfer to Koh Lanta from Trang
Our plan was to go to Koh Lanta from Trang.  Around the train station, there are numerous travel agents that offer transfers to nearby islands and cities. Prices are more or less the same, but you negotiate a bit. We picked Kanokwan Tour where the agent was very friendly and spoke good English The 300 baht per person minivan/ ferry transfer took 2,5 hours and we were picked up at the hotel. Easy peasy.