Bangkok is a city that never sleeps. It attracts all kinds of travelers and can settle all needs and wishes.
Taking it Slow in Bangkok
Bangkok also has a lot to offer when you travel with kids and our kid seemed to love it from the first moment he met the city when we stayed in Bangkok for two nights in December 2018. So after being on islands in Thailand for two months, we thought it would be nice for the three of us to do a longer stay in Bangkok, before heading to Sri Lanka.
At this point, I will just let you know, that if you are looking for a compact guide for what to do with your kids in Bangkok, this is not the right place. We travel slow and we chill a lot. We take our time to take in each place and to find our favorite places. This practice was no different in Bangkok, where the heat in the smoggy city was turned on to about 38 degrees Celsius. We only did a few excursions and cooled down at the pool the rest of the time. We did some cool things though, read on to see our picks of what to do. If you like a more extensive guide I recommend checking out togetherweroam.
Lumphini Park
Lumphini Park is an oasis in the heart of the city's business and commercial center.  The park is the oldest and largest of Bangkok's open spaces. For a respite/break from the noise of the street and the Bangkok life, Lumphini Park is the place to find it/go. You can also find a great playground, with picnic facilities and a toilet right next to it/toilets. It is located here.  Refreshment facilities are limited, we brought our own food and drinks and made a picknick next to the playground. While the park is being watered it can be a lot of fun to either avoid or to catch and cool down by the jet/the splashes of water from the water cannons.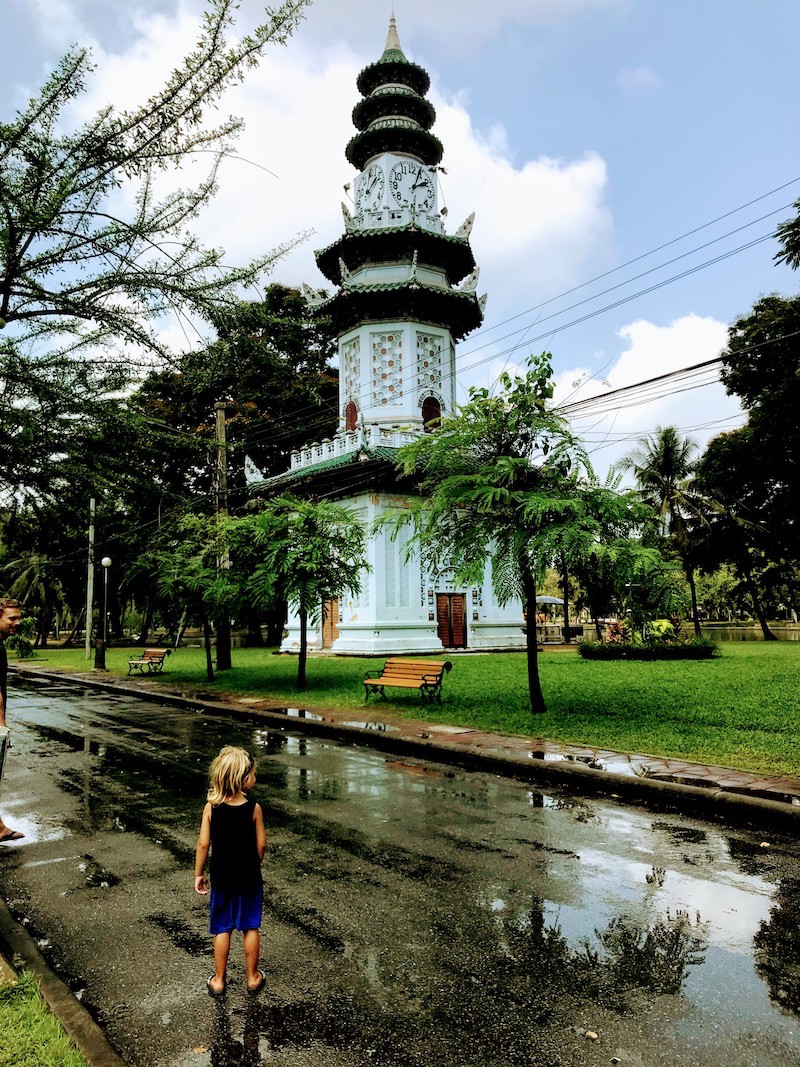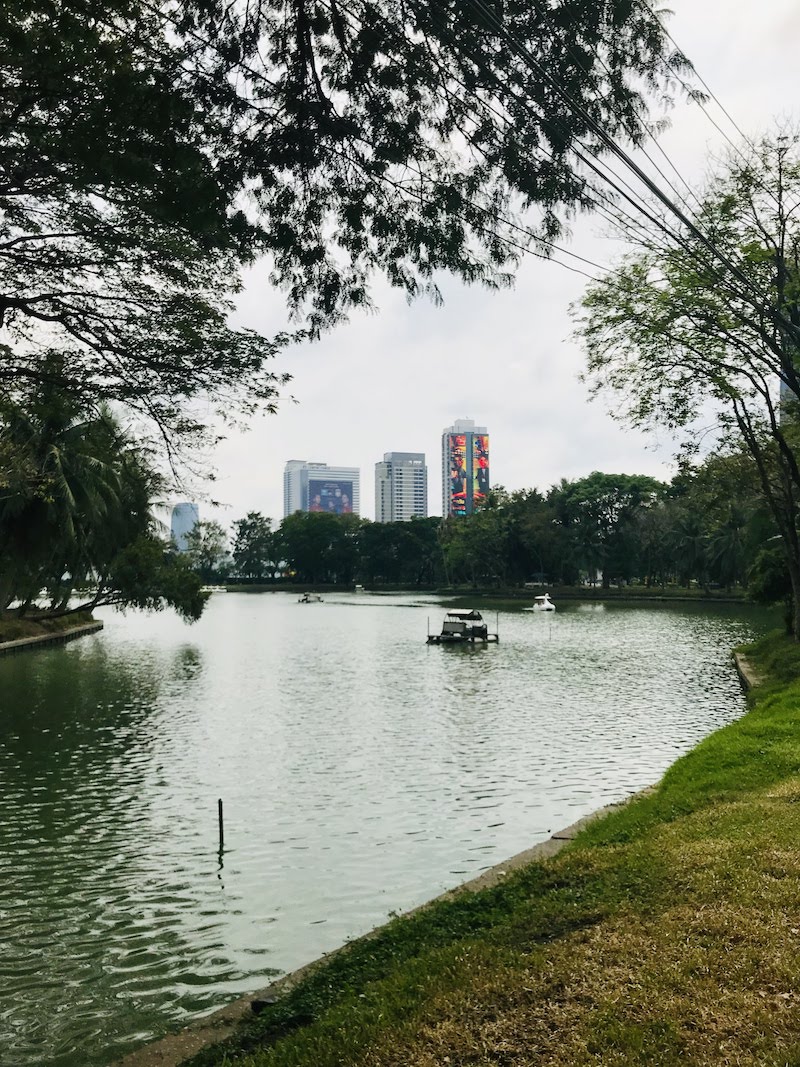 The park is huge and spacious, many people use it for physical exercise; tai chi, biking, dancing etc. We visited the park both an afternoon where it was really busy and on a weekday before lunch, where we had the park mostly to ourselves.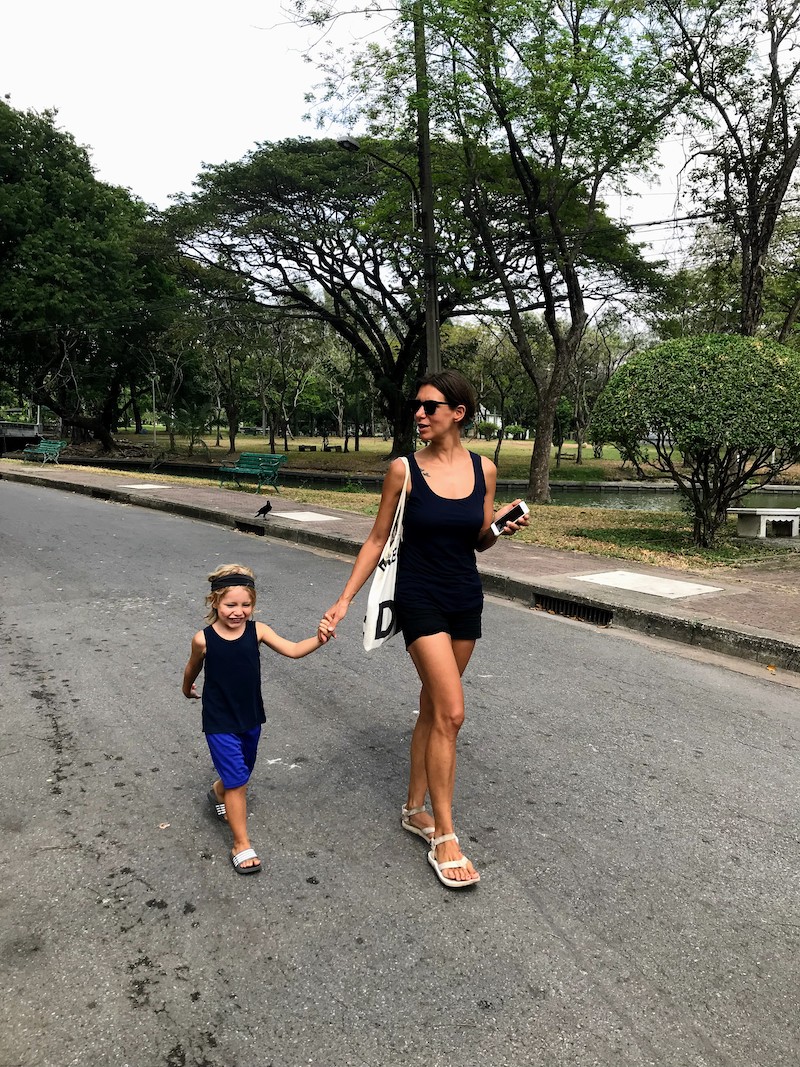 Boat Ride on Lumphini Lake
Sixten really wanted to try the swan paddle boats when he saw these in Lumphini Park. The first time we visited the park, the sun was beaming down, we were too hot and told him maybe another time. So when we returned another day when it was cloudy, we rented a Swan/swan to go around the lake for 30 minutes (40 Baht).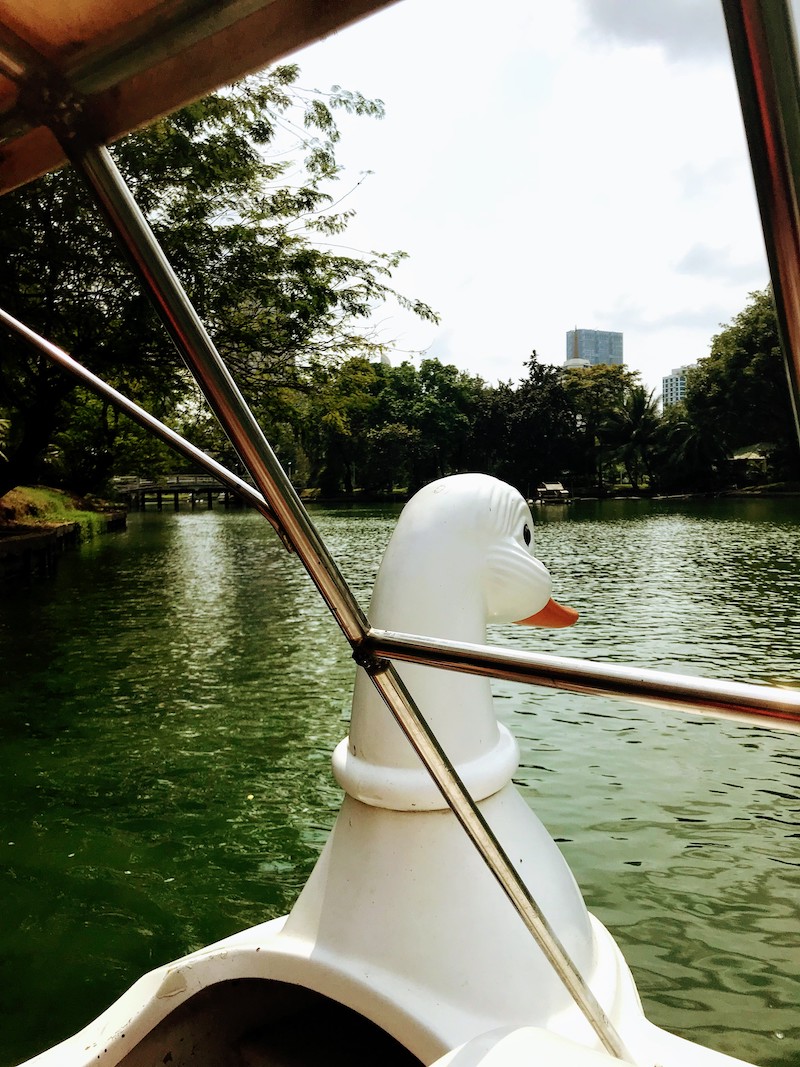 The boat ride turned out to be more "adventurous" than expected, as we got to see several lizards close by and also a turtle popped up from the water to say hello. Lumphini park is famous for its monitor lizards, which are up to two meters long and have their home in the park. You can also meet them walking around in the park.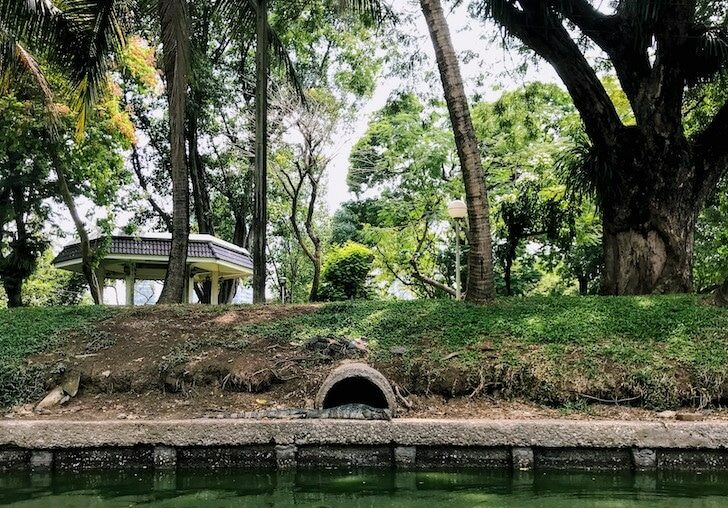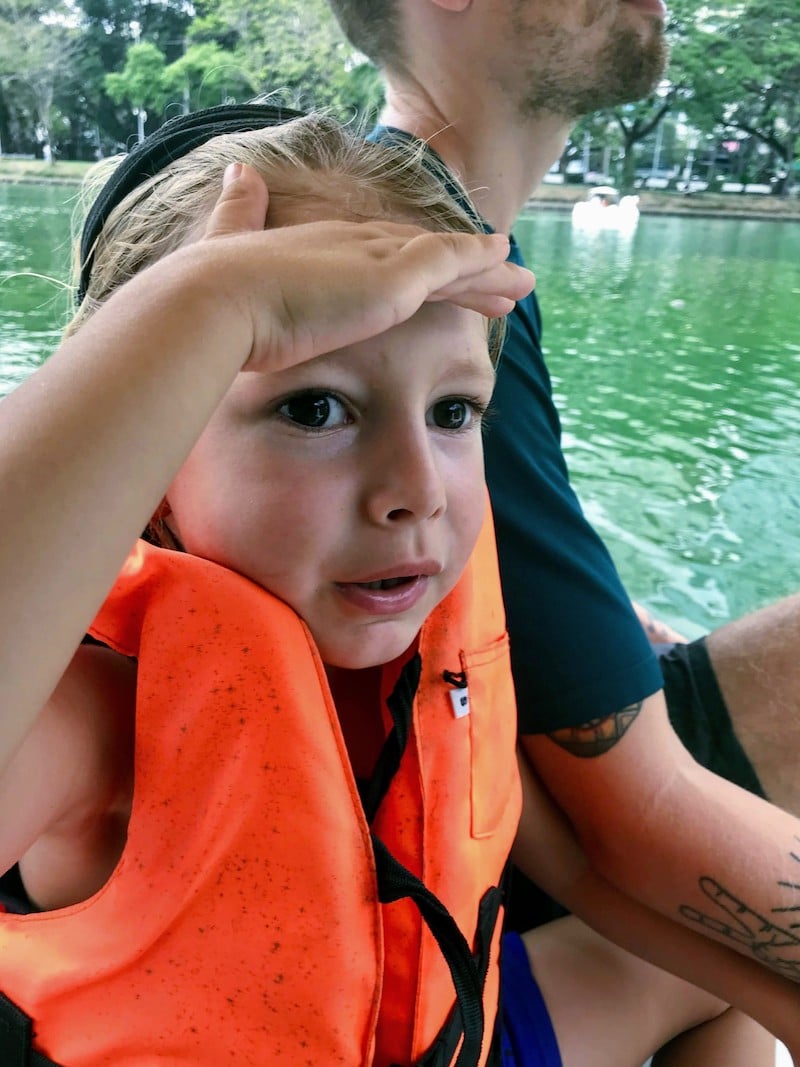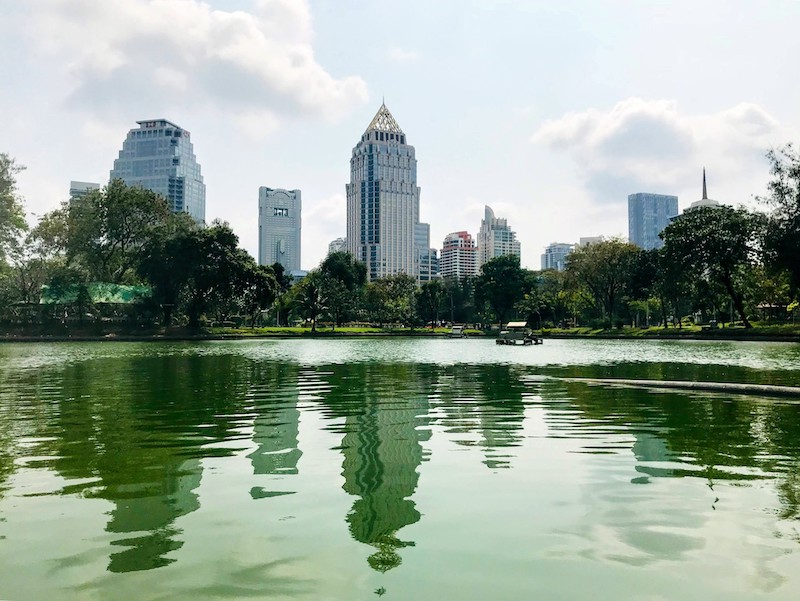 Malls of Bangkok
Besides all the shopping possibilities the shopping malls in Bangkok have a wide selection of good food, and they are air-conditioned. If you have a craving for western food, Korean or Japanese or just a break from the heat, a mall visit can be a good option. There are usually "western-style" supermarkets as well if you need an oatmeal fix or the likes.
To mix up our Thai food diet, we went e.g. to Shabushi and Oishi Easterium for shabu shabu, sushi and sashimi galore.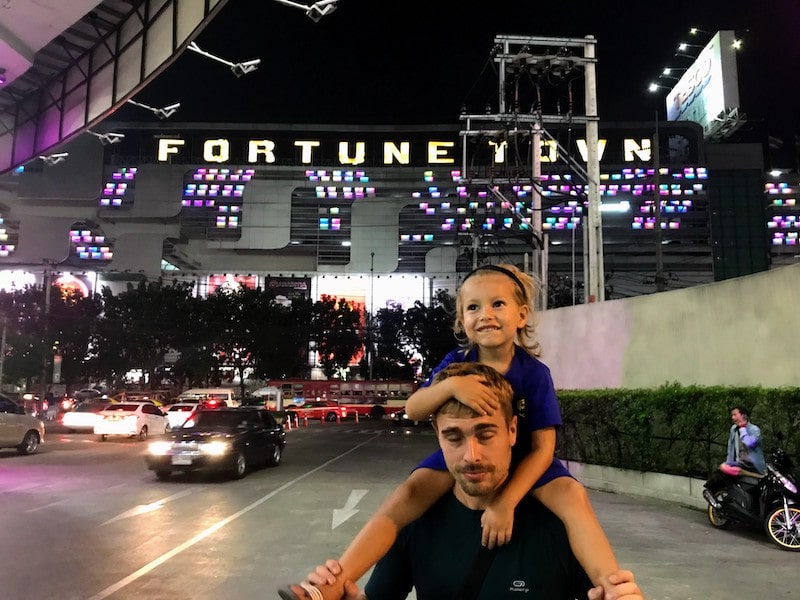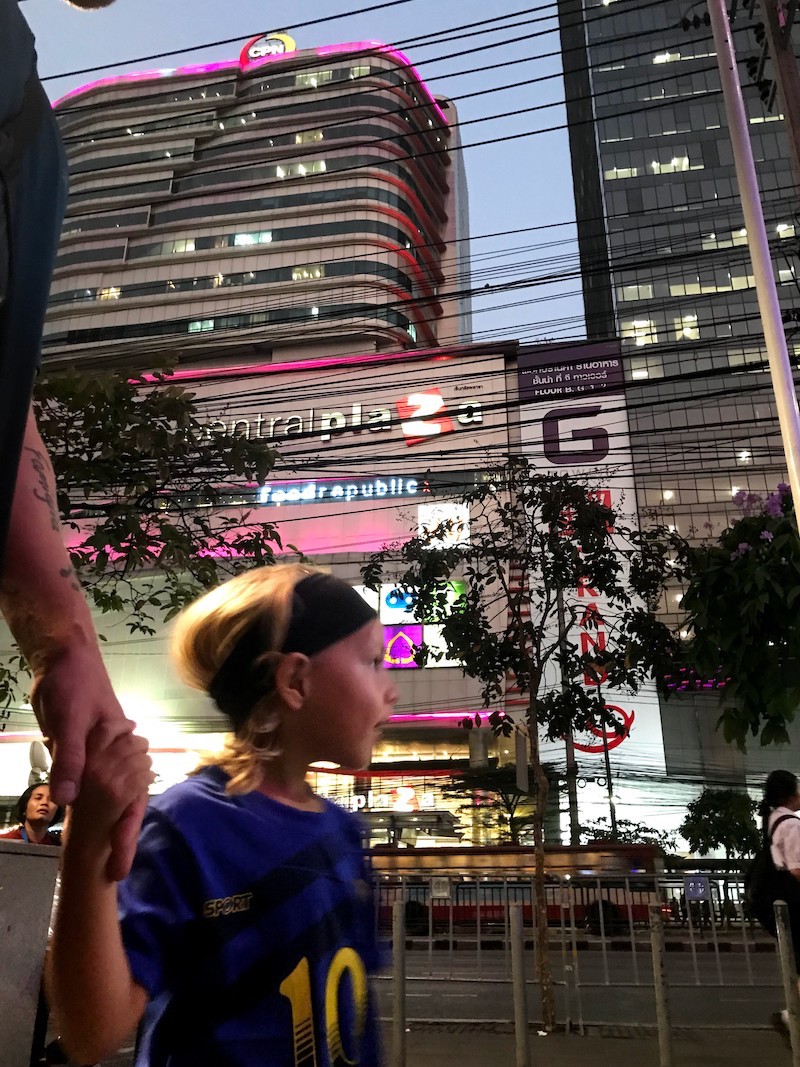 Street Food in Bangkok
I love spicy Thai food, and I prefer to eat it from the local hawkers, where you can get the most authentic Thai food versions.
Just next to our apartment complex was a local market located with lots of food stalls. We became so fond of one of the places there, that we came back for lunch and dinner about five times! The place is a little family run place and was super popular among the locals. It has no menu, customers just write down what they would like at the counter and the price will be about 40-50 Baht for a generous portion. We were met with huge smiles and managed to order and communicate via google translate, pictures of food, and with the few Thai food names, we know.
We tried several different dishes, all were made without any MSG, and had punchy and spicy flavors. If you happen to stay in or visit The Huai Kwang area look for the food market and the food stall in the left corner of the market when entering from Soi Rama IX 7.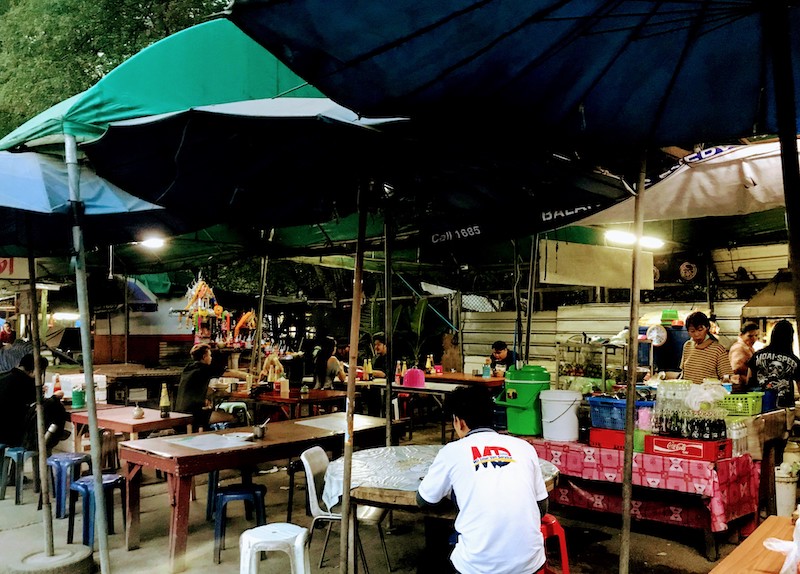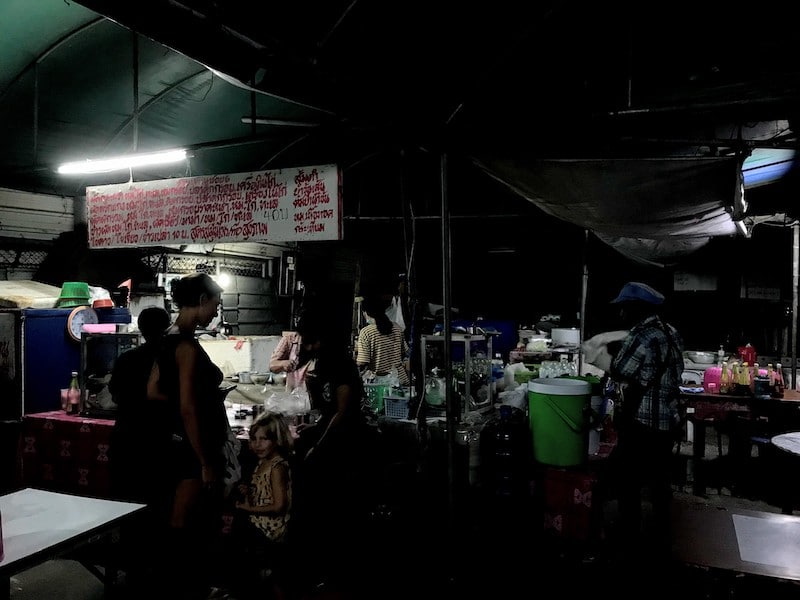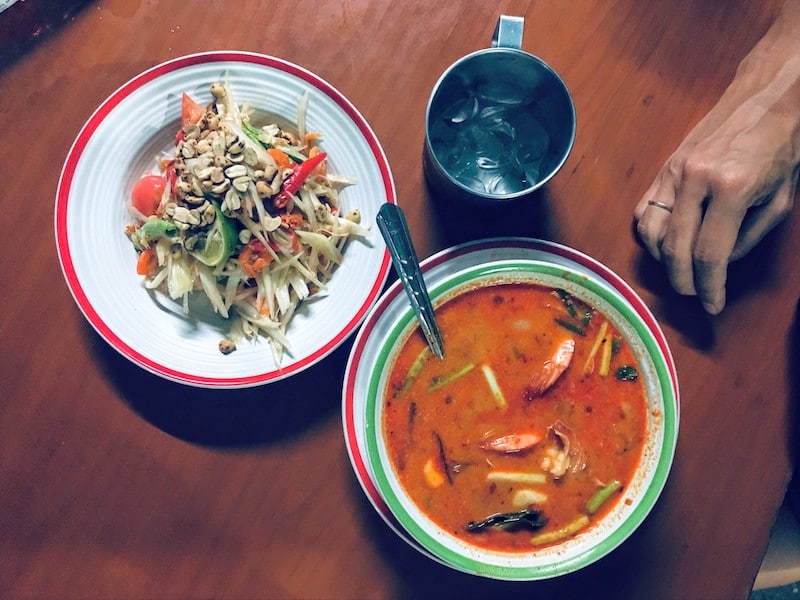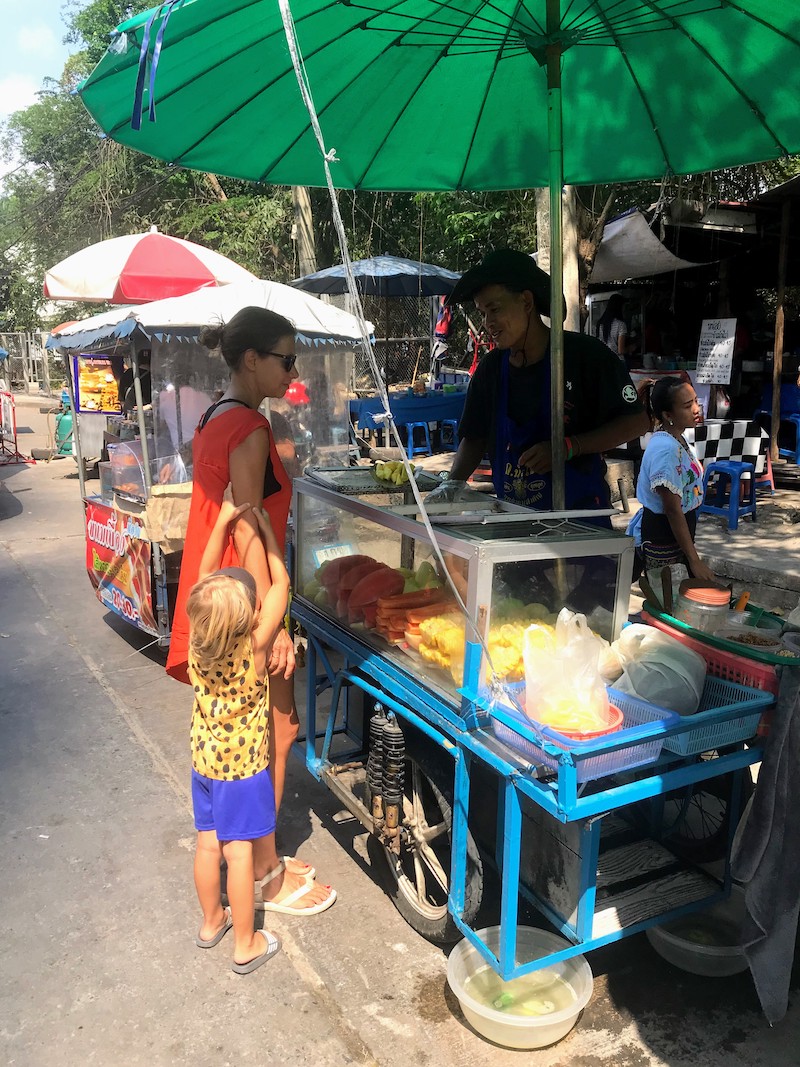 Chatuchak Weekend Market
The Chatuchak weekend market is the largest market in Thailand. It has more than 15,000 stalls and is divided into 27 sections. This is the place to find whatever you desire to buy, whether you are looking for LP's,  house decor, plastic toys, food, art, quirky gifts, antiques, vintage clothes or new clothes! You can easily spend a whole day here.
If you need a break the Chatuchak park right next to the market offers cafes with shadow, a botanical garden, a discovery museum for kids, and an outdoor playground.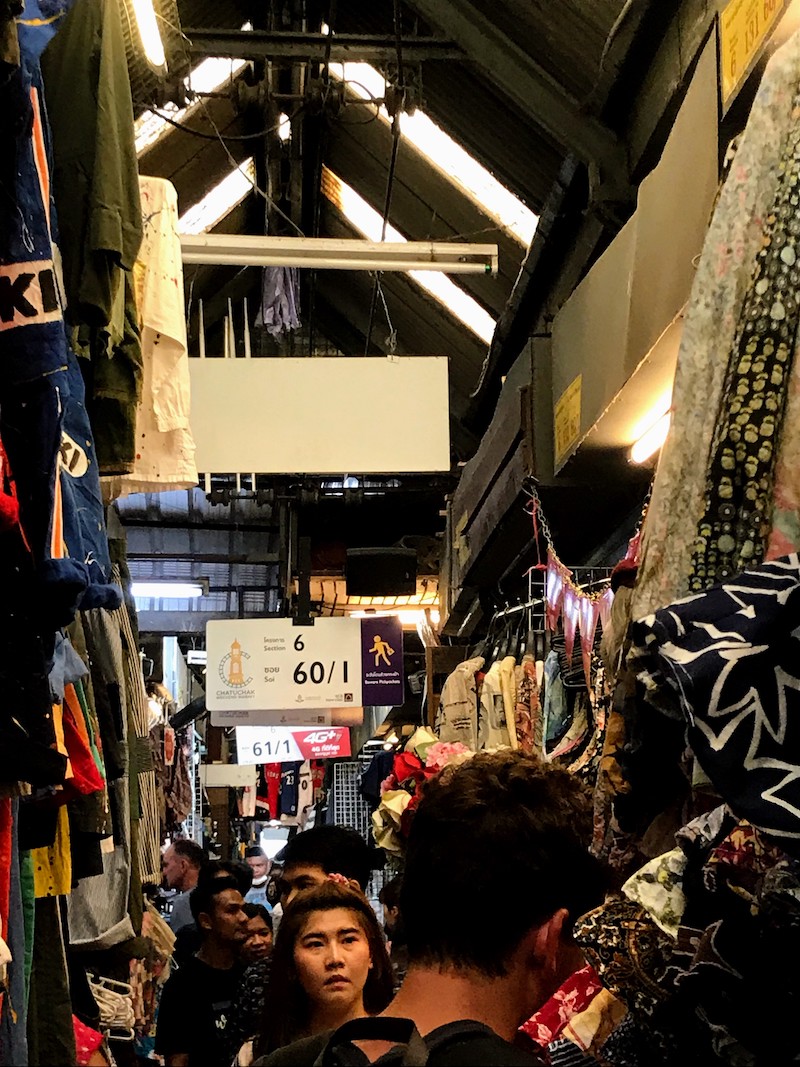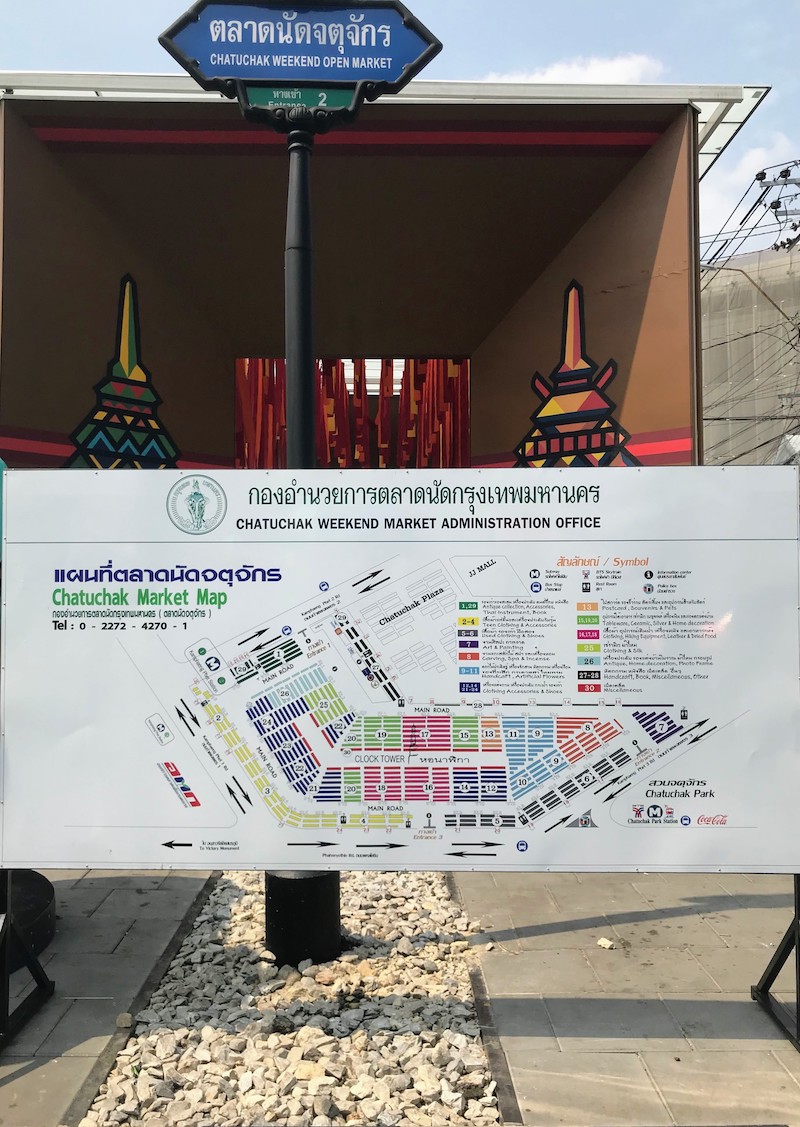 Boat Ride on the River
This one is another classic thing to do in Bangkok. Take the local boats up and down the river. It can take forever, but it's also good entertainment and a great way to see the city while getting an uplifting breeze. The boats stop at many of the must-see places in Bangkok, like Grand Palace, so the boats can get extremely crowded as many tourists use this inexpensive transportation. Sixten pretended that he was the captain and enjoyed every minute of the boat rides.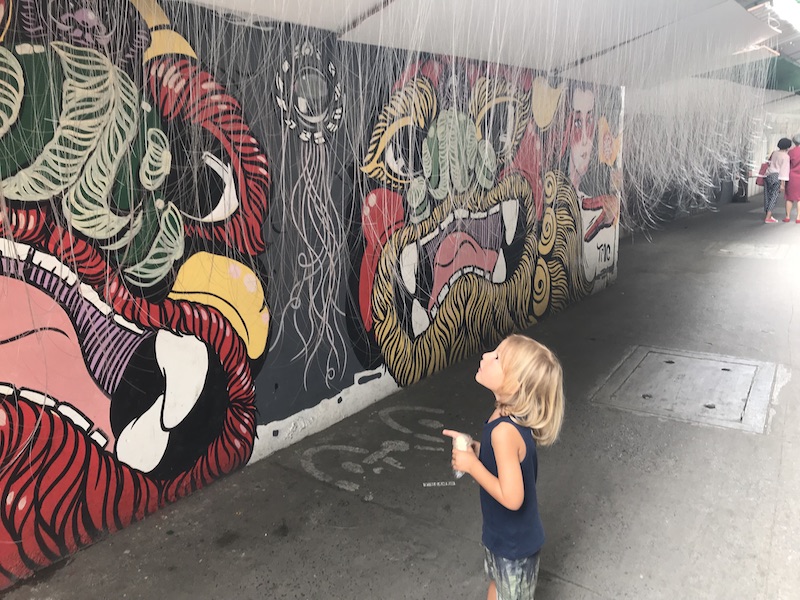 Holiday Apartment Rental in Bangkok
We chose to book an apartment with a kitchen in a complex with pool and gym so we could have some comfort –  like we also had when we rented an apartment in Penang – and stayed in Bangkok for five nights.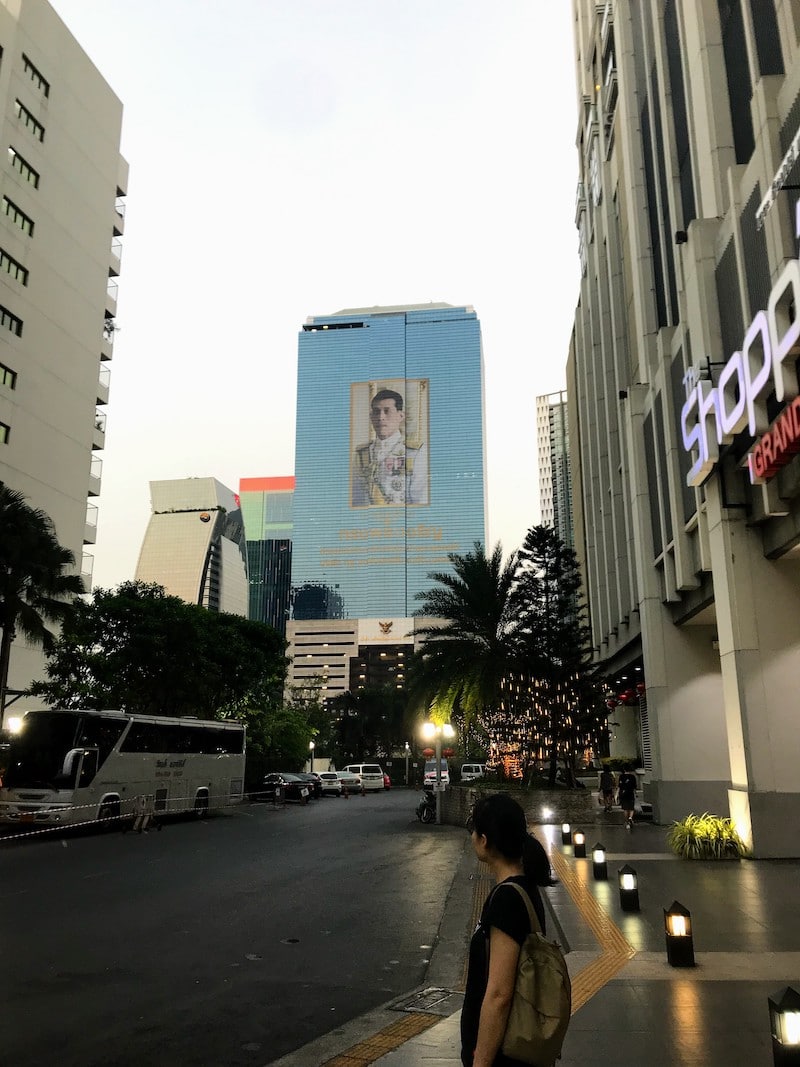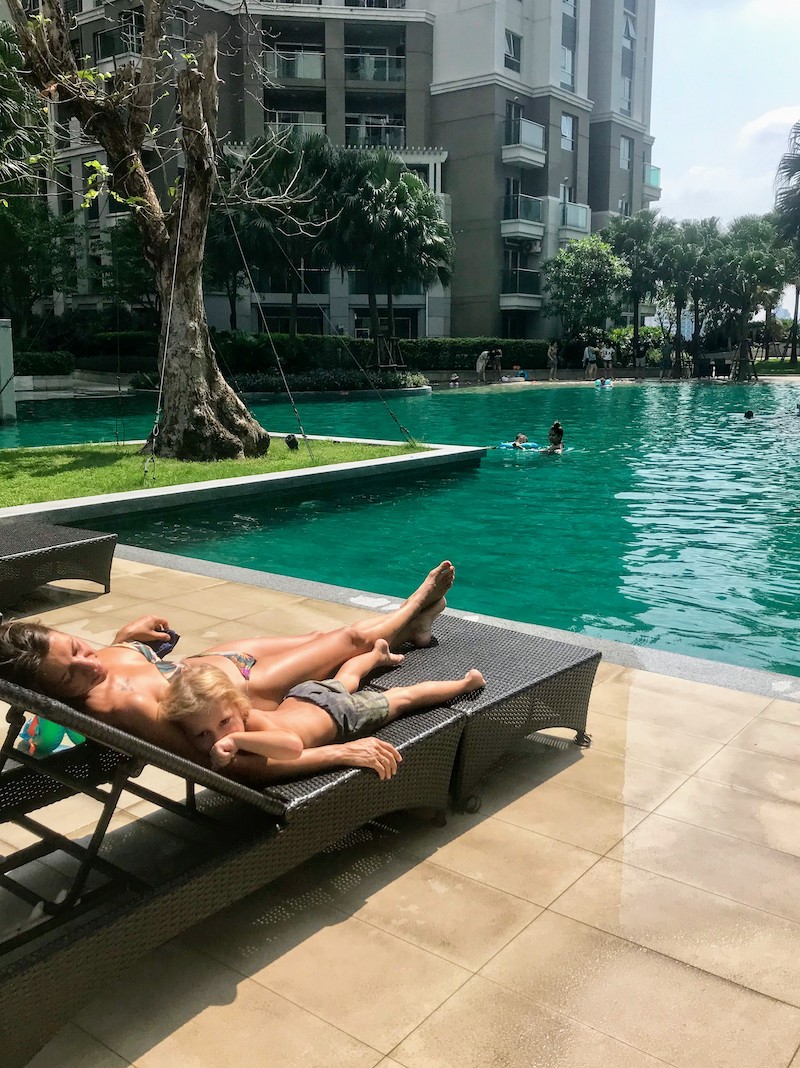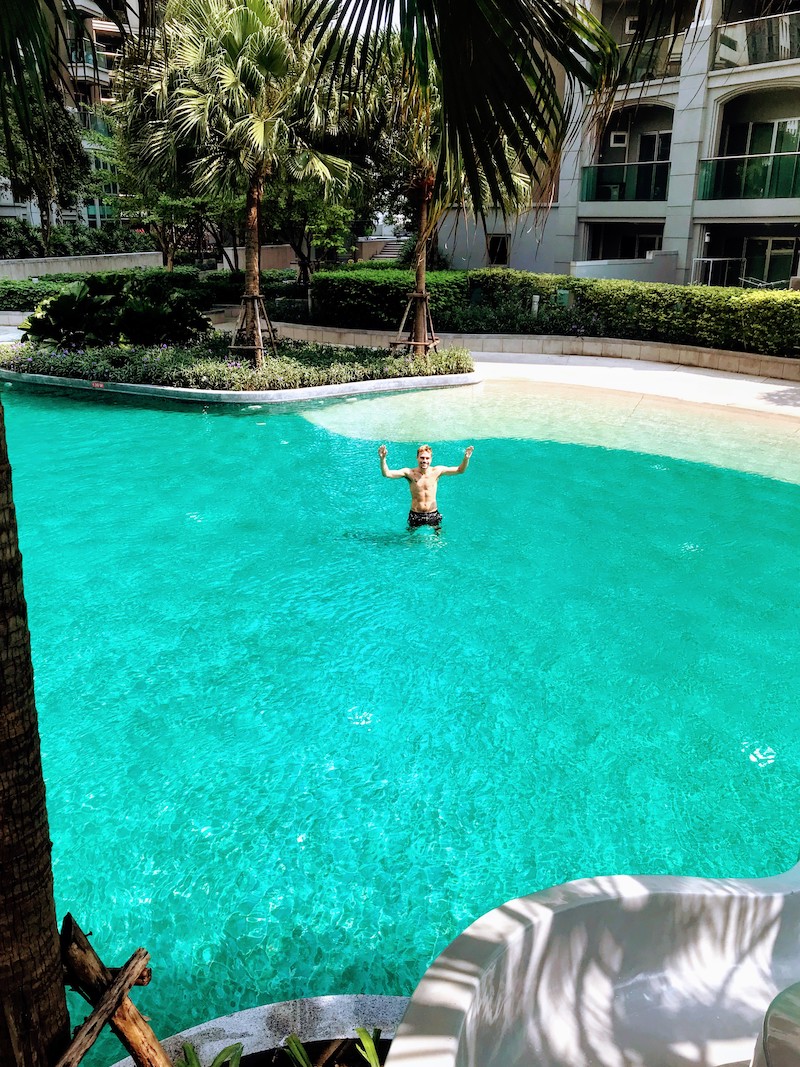 Getting around in Bangkok
Bangkok is huge so getting from place to place can take a while. It's quite easy though with boats, decent metro and sky-train. You can also use Grab which is very cheap and works great.
Should you visit Bangkok with Kids?
Yes! It's great fun and there's tons of stuff to do. But be prepared that it's hot and the air can be quite dirty, so consider to get accommodation, that lets you relax and cool down as well.
If you want some more specific tips or links to accommodation etc. just message us. You can also read some more Bangkok tips in our other Bangkok post.