What better way to start the first day of a new year than under the sea? January 1st I went diving around the local islands off the coast of Ao Nang, in the Andaman sea.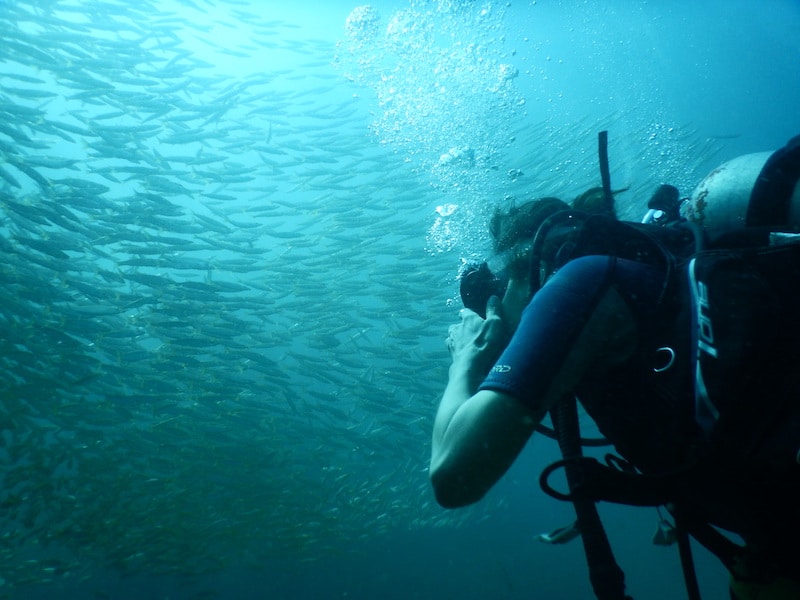 Why Dive in Ao Nang – Krabi?
When we were going to Koh Lanta, in the middle of December, it was my plan to go diving, and Matias was also considering it.
Both Matias and I are scuba divers, but we have to split up when diving. Sixten is still not comfortable in deep water, so there's is no point in going on the boat together.
When I was in Lanta 12 years ago I had some great dives. Arriving at Lanta, I was a bit shocked to see how busy the island had become, and how many boats (with about 50 people on), was going out to the same dive sites. It really turned me off and as the prices are also double of what a dive cost in the rest of Thailand, I decided to wait a bit.
So we went to Krabi, Ao Nang – to dive near the local islands we heard are less busy, but still great dive sites. I got the tip about the local islands from a Facebook group I'm in; Girls that scuba. A great community if you are interested in scuba diving!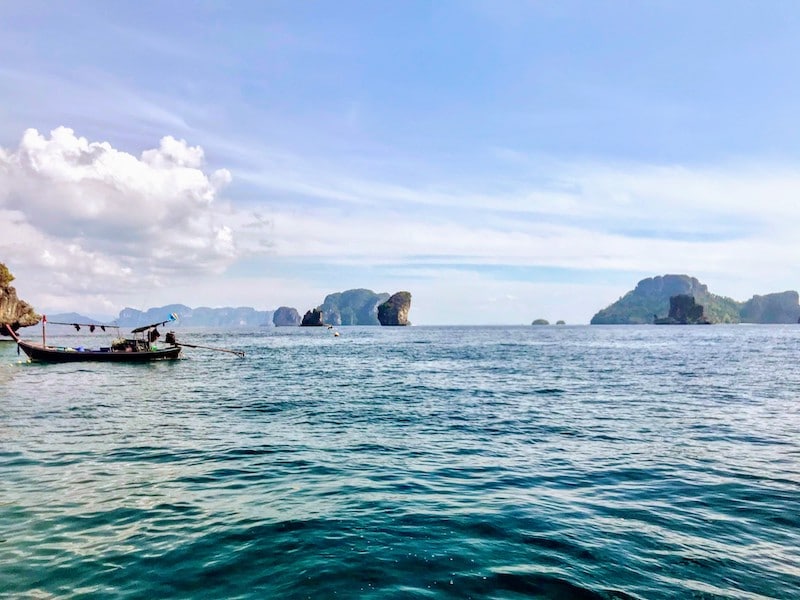 The Local Dive Sites in Krabi, Ao Nang
I chose the diving company called Local Diving, as they are specialized in the local islands and I booked a dive day for January 1st!
We went out on a traditional longtail boat, which is a simple wooden boat. We very only eight people, where four of us were diving and four were snorkeling. So relaxing and nice! It also seemed like it was the only diving boat going out that day, we only met one other longtail boat with a few people snorkeling.
The only negative thing was to see how much garbage and plastic was floating around in the ocean – Really sad  – Also below the surface was a lot of tin cans and plastic bags, so during our dives, we collected the garbage we could carry with us.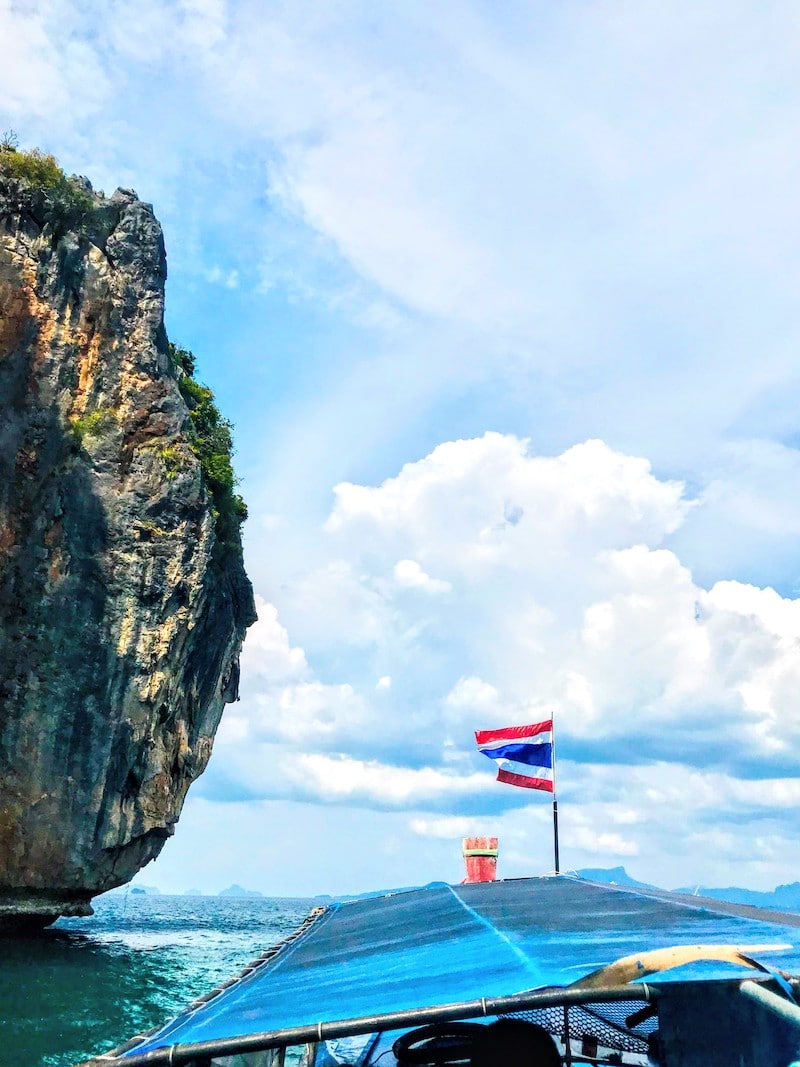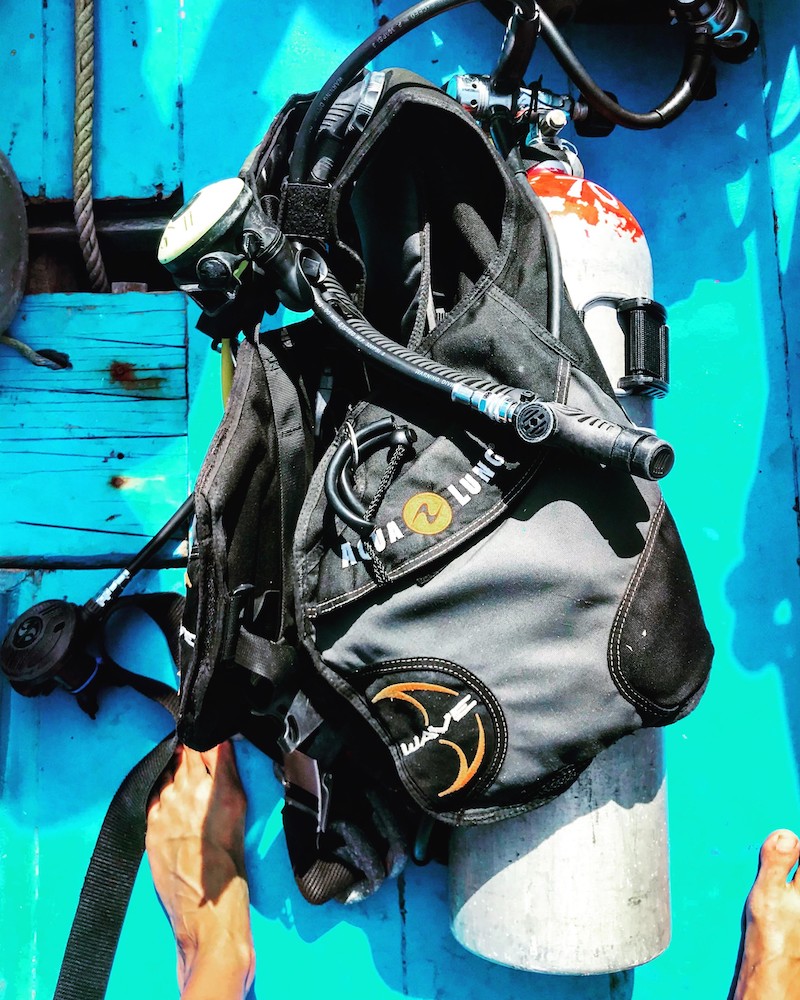 Macro-life and Swim-throughs in Ao Nang
We had two great and easy dives. The visibility was 10-12 meters and the macro-life was great, we saw various nudibranchs and seahorses. We went to the two dive sites called Koh Talu and Koh Yawabon.
On our second dive, we went to an area with two swim-throughs (tunnels inside the corals), surrounded by large rocks and corals. This was the highlight of the dives. The interchange of the light and darkness was so beautiful. One moment it was dark and the next moment a sunbeam would hit and change the light and what was visible. The light would swiftly hit the walls of corals and huge fish steams then hitting the sea fan corals and the bottom of the ocean where we spotted a blue-dotted stingray.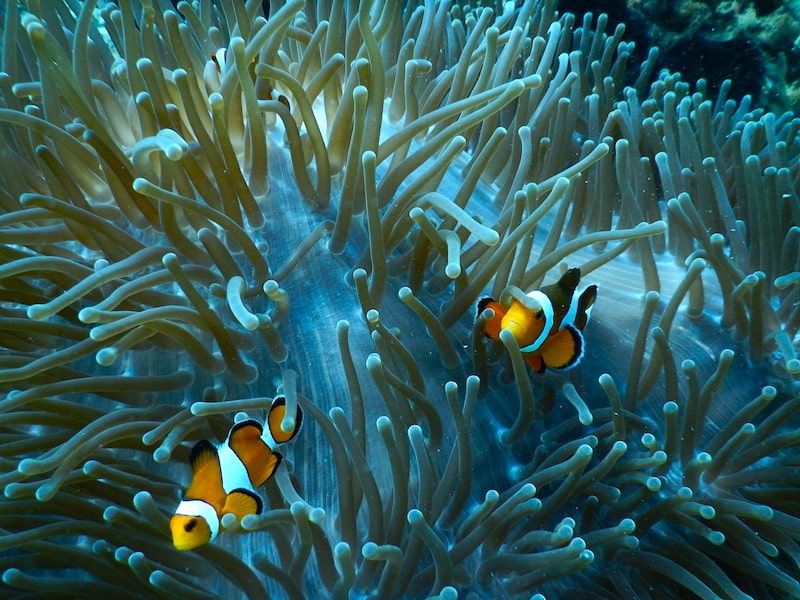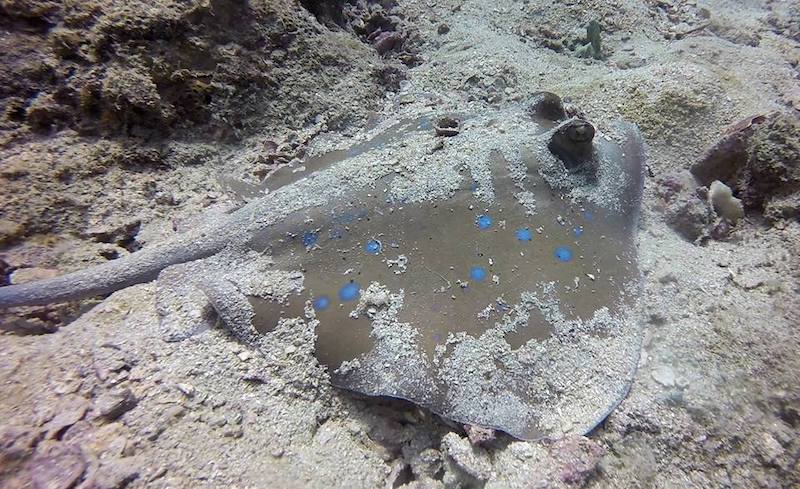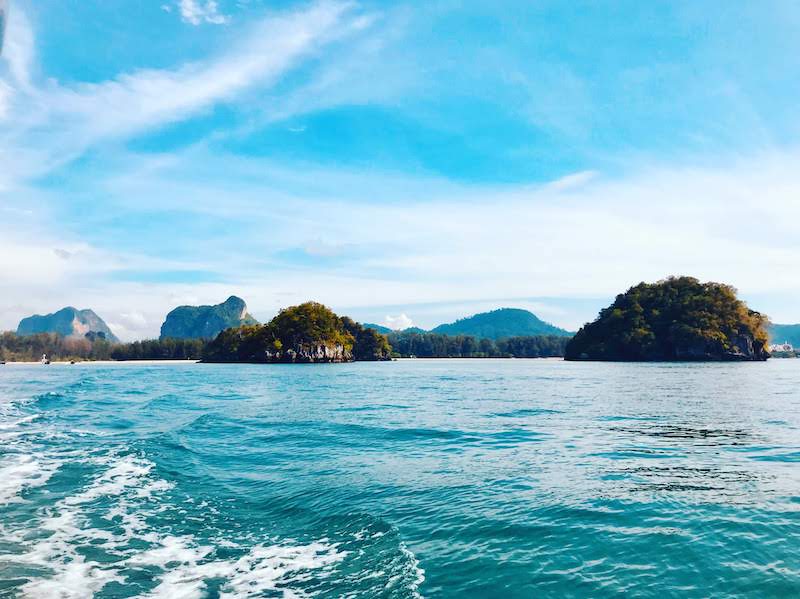 Where to Stay when Diving in Ao Nang
If you would like to go diving in Krabi, Ao Nang I recommend you to stay in Krabi and arrange for the diving company to pick you up. We stayed a bit outside of Ao Nang at Jungle Village, but neither this hotel or Ao Nang town is somewhere I would go back to again, as it's more McDonalds, KFC and souvenir shops than Thai places.
If you stay in Krabi and need to go to Ao Nang to arrange your dive, it's very simple. Just catch a white Song Thaew outside the Vogue shopping center in Krabi. The trip takes around 30 minutes and costs 50 baht.
Happy Diving
/Tabita