The Morrocon coastal town Essaouira is charming, laid-back and picturesque. It offers small local eateries, with amazing tajines, a 2,5 km long honey-colored beach, and windy weather for surfing.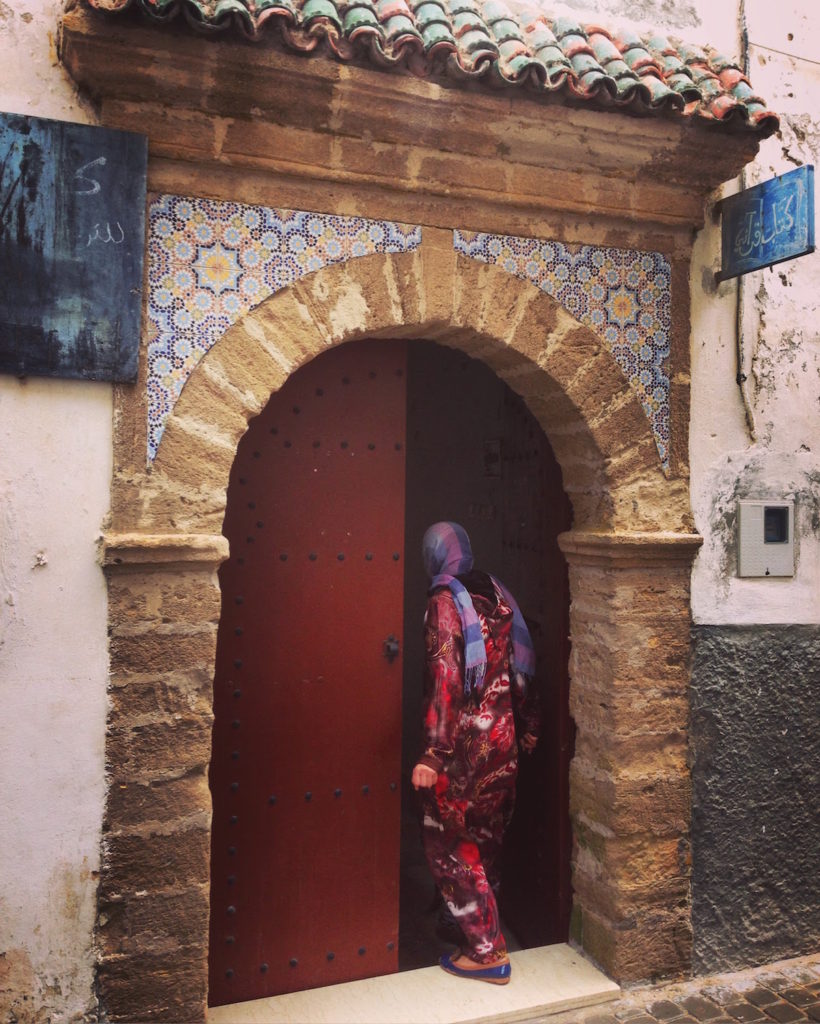 Calm down in Essaouira
After spending some days in Marrakech, we were ready to breathe clean ocean air and headed for Atlantic coastal town Essaouira. An 18th century fortified city located three hours south of Marrakech.
Essaouira is a great, less-touristy alternative to Marrakesh, and the weather is perfect all year round. When we came in February it nestled nicely around 22 degrees.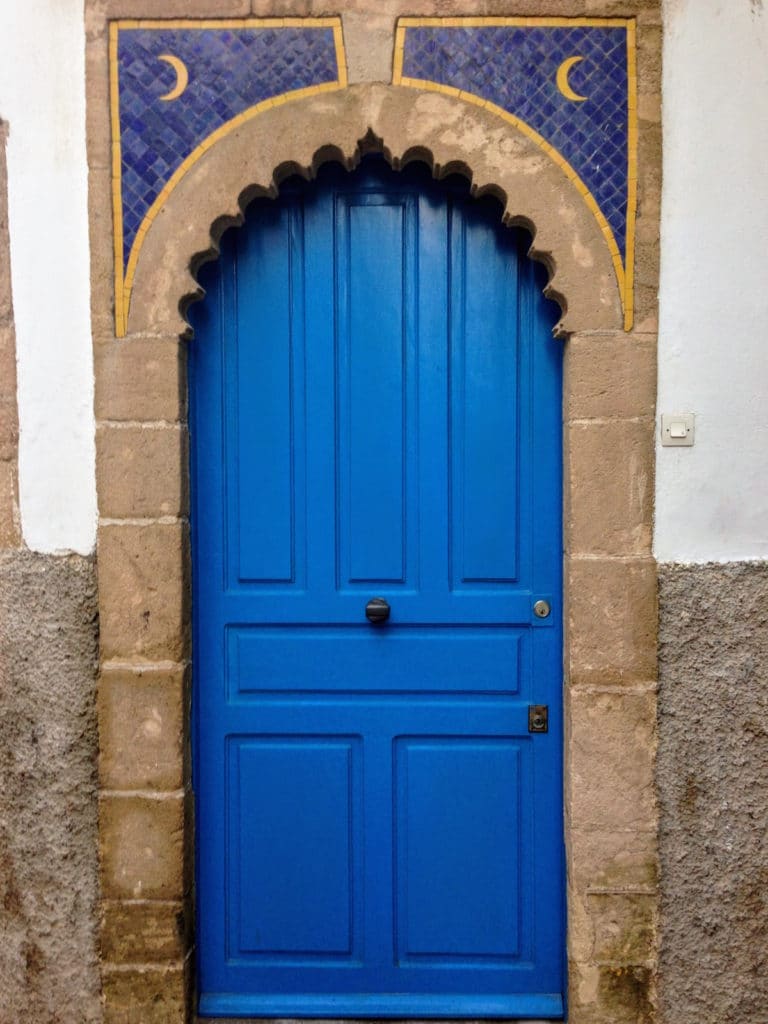 5 best things about Essaouira
We loved to hang out at the spacious Moulay Hassan Square and watch the local life. Go there in the afternoon where the cafés fill up with locals having tea and chatting while the kids are playing on the square.
We took long walks on the endless sandy beach. Essaouira is often very windy, so the beach conditions are better for playing, running or surfing, than sunning.
Essaouira can be covered by foot and is easy to find around/ not so big you'll get lost for real.
The medina is really beautiful, with the main colors white and blue. When you wander around you will also find some amazing colorful doors.
The shopping for Moroccan decor is great. Essaouira's medina is more peaceful than in Marrakech, as the medina is a lot smaller and less busy.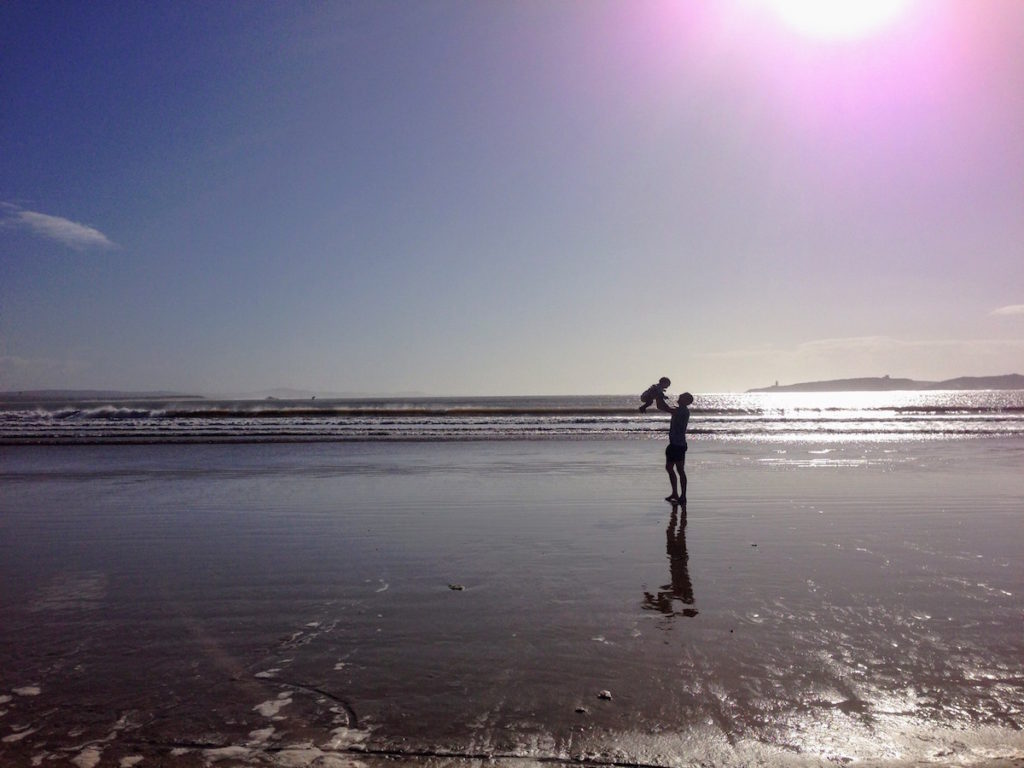 Places to Eat in Essaouira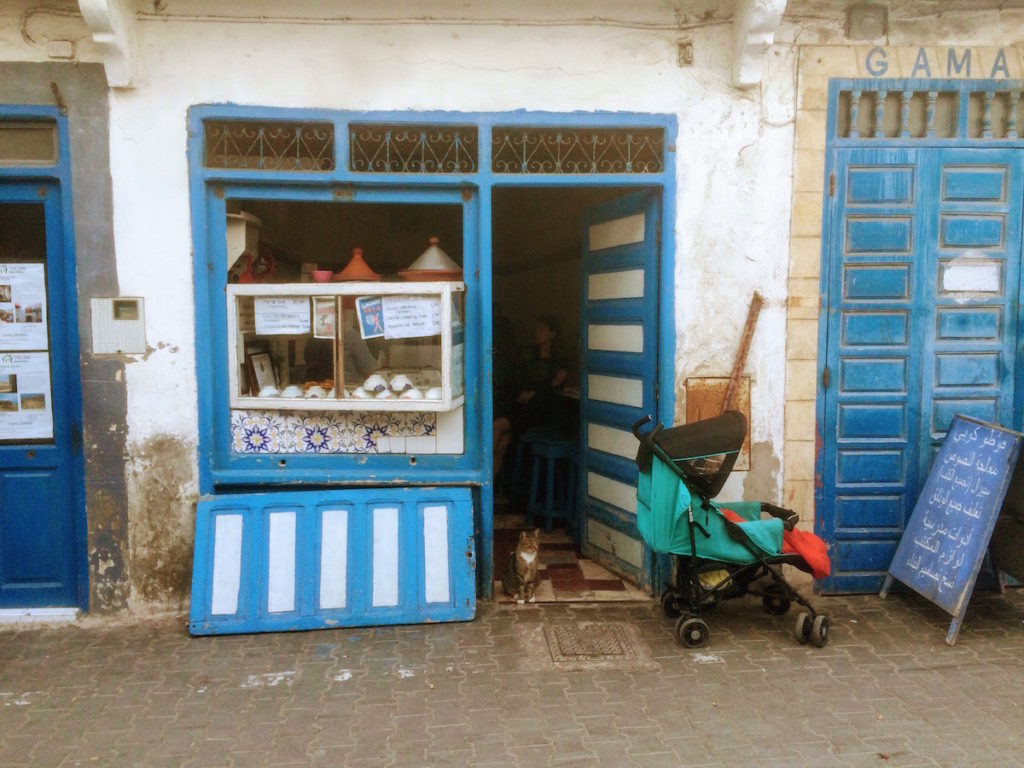 Places to Stay in Essaouira
The French-owned resort, Riad Baoussala, on the outskirts of Essaouira, is both pretty, relaxed and authentic, and it has a pool.
The local family owned Riad Chems Bleu is located in a quiet backstreet of the medina. The rooms have nice decor and relaxing patios to sit and enjoy the sun. Some rooms have a private terrace. The staff is amazing and the breakfast is served on the rooftop terrace with an ocean view. We stayed here and loved the place.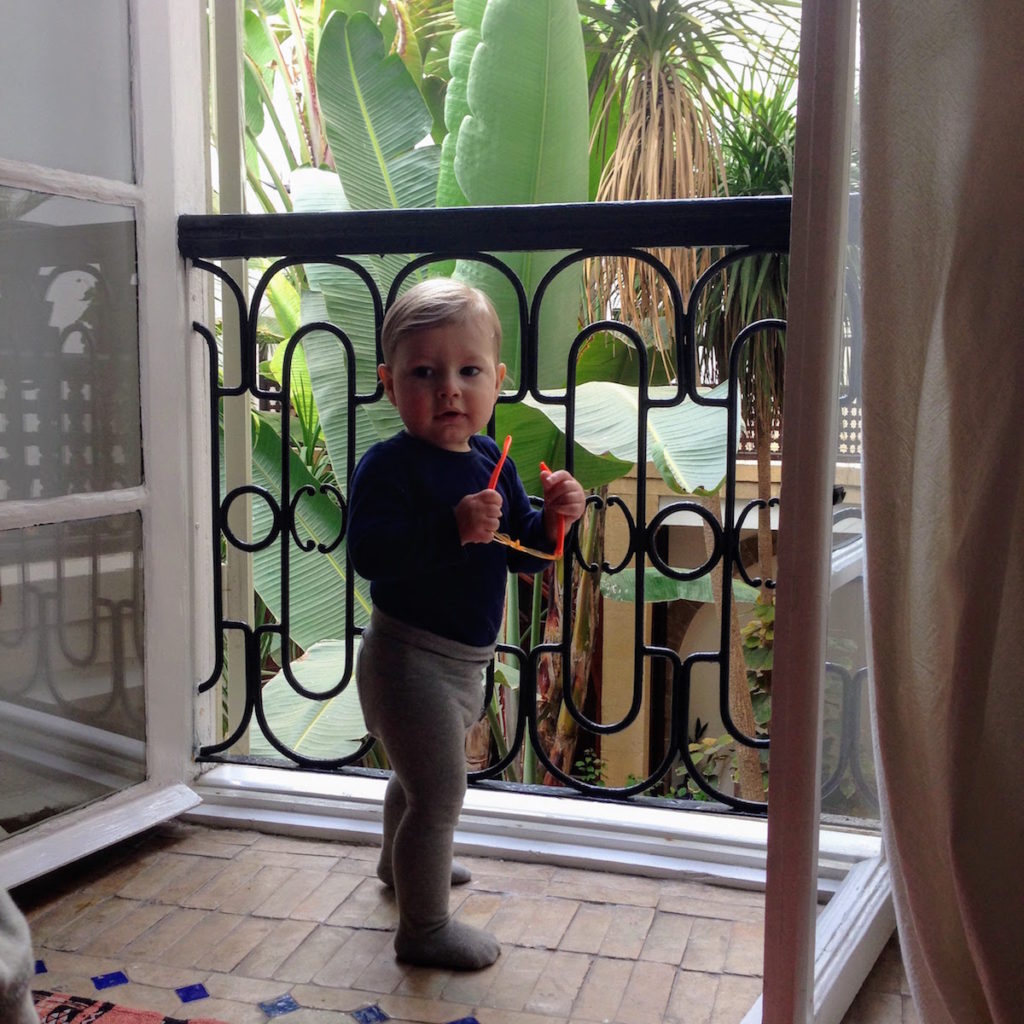 Essaouira was a great place to travel with kids. The locals generally love kids and are so helpful if you have any needs.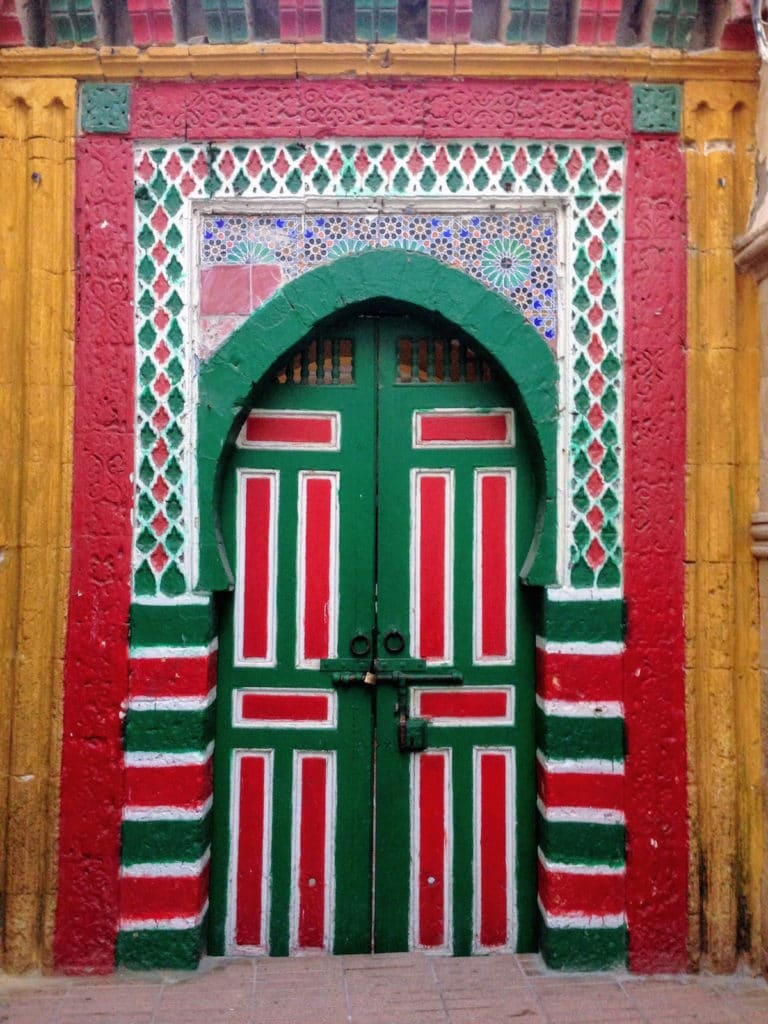 Getting to and from Essaouira
It's cheap and easy to get to Essaouira from Marrakech, but you can also go directly there.
Bus From Marrakech to Essaouira
We took a taxi to the bus station and got tickets for the local and cheap bus Supratours, (75 dirhams). http://www.supratours.ma.
The bus takes 3 hours and makes one stop at a nice eatery along the way. It arrives just outside the wall of the medina in Essaouira, where many hotels and riads are located.
Fly Directly to Essaouira
You can catch a direct flight from Paris, Orly, and London, Luton to Essaouira Mogador airport, It's about 150 dirhams by taxi transfers and 8 dirhams by airport shuttle bus.