Agriturismo Vultaggio is situated between Marsala and Trapani. You can stay in rooms or luxury tent-villas or just (as we did) drop by for an amazing Sunday lunch. The place is super kid friendly and the food is some of the best we had, why we also came back for lunch again on a weekday later on our travels.
Local, organic and biodynamic produce and natural wine
Agriturismo Vultaggio is focused on using only local and seasonal products, with many organic and biodynamic products. Their pasta is made from typical Sicilian grains they produce themselves, and they offer only Sicilian wines (many organic and natural choices).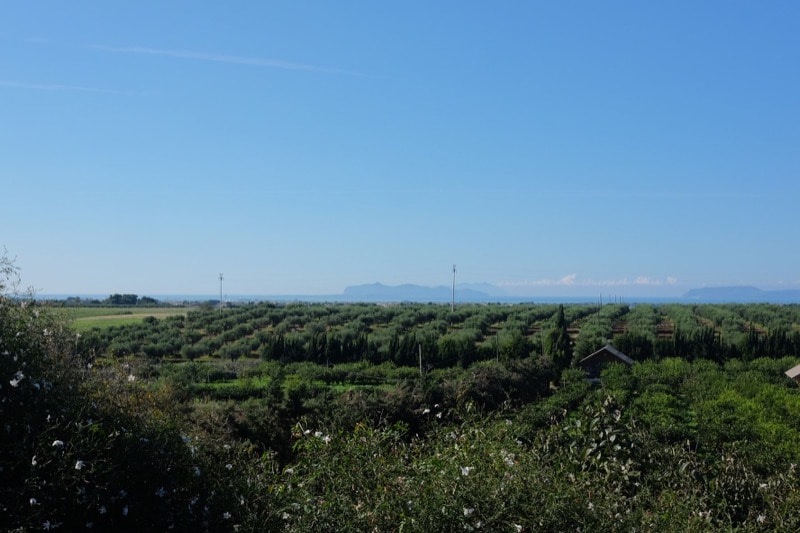 Sunday lunch at Vultaggio
We booked a table for 13:00 on a sunny day and arrived as some of the first guests. The place really quickly filled up though, as this seems to be a place many families do their Sunday lunch. The place was packed and it was more a feeling of being at one big family get-together, than being in a restaurant. Perfect with kids, as the place also has a playground just next to the restaurant.
We opted for the set Sunday-lunch menu (menu fisso), which offers antipasti, primo, secondi, fruit and desert as well as water, and a coffee for only 28 euros per person. That's a steal!
Antipasti consisted of around 15 delicious, small servings to share. Superb olives, panelle, caponata, peperonata, tripe stew with cacciocavallo cheese and much more. The bread that came with it, was extremely good. Made from a local darker grain and full of flavor, that was enhanced by whole fennel seeds.
Primi was three servings to share. Busciate pasta with stufato al maiale with salsicce. Tender braised pork and fennel salsicce in a tasty tomato sauce, with al dente cooked busciate (the local pasta type of the region). There was also pasta with bean sauce and couscous with braised meat and vegetables, typical for the region.
After the primi we were basically full, so we didn't mind service was a bit slow.
For secondi was a selection of grilled meat. Salsicce, pork chops on the bone and thin slice of beef from the shoulder. Simply served with olive oil and lemon – we took leftovers home.
After a sweet and tasty orange, as the fruit serving, we had cassata and casatelle for dessert. Cassata was the best we've had so far, beating Adamo in Modica. Casatelle was warm and crispy, straight from the fryer – delicious.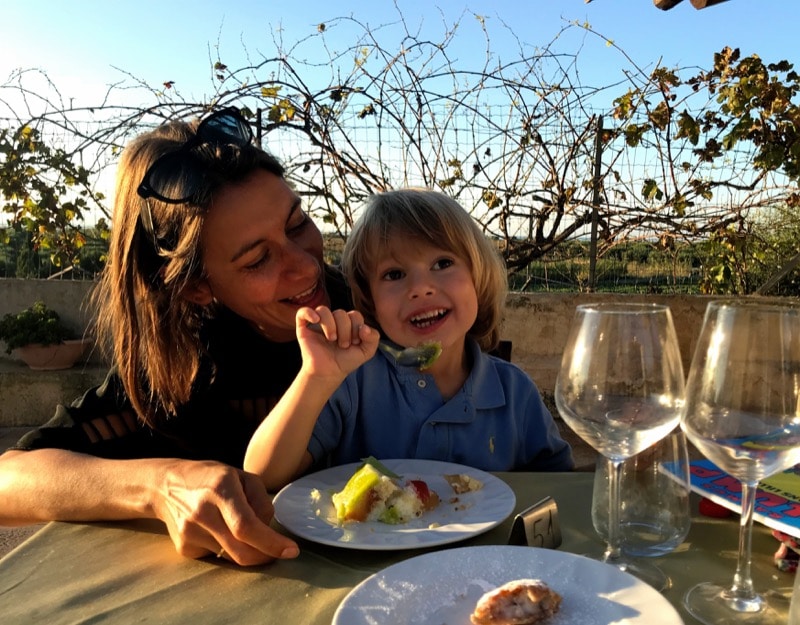 Along with the food, we drank the house white, which was a local organic Grillo (dry) that went well with the meal. The wine card had a lot of great offerings, so we also bought an amazing rosato from Barraco, to take home.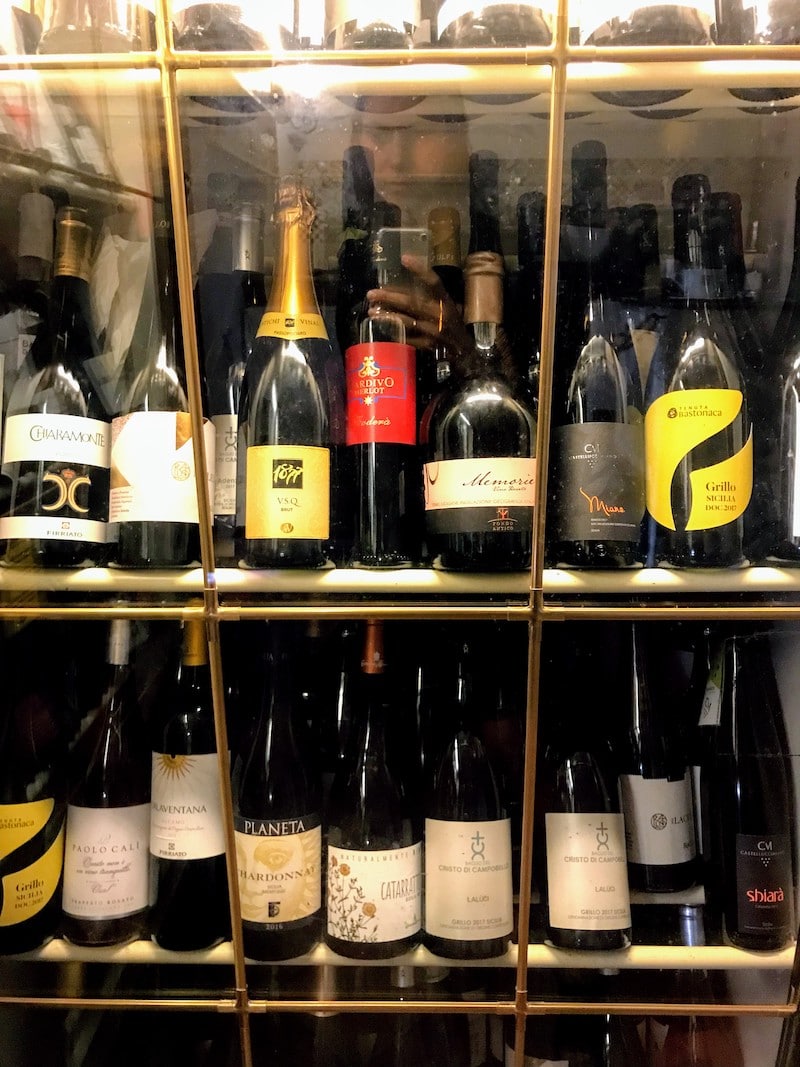 Agriturismo Vultaggio is a great choice for a quiet meal in the countryside. Go for the Sunday lunch and set aside your afternoon to sit back and indulge!
Getting to Agriturismo Vultaggio
You'll find Agriturismo Vultaggio just a short drive from either Marsala or Trapani. We took the drive from Macari (San Vito lo Capo) and it was about an hour.
Agriturismo Vultaggio ctr. Misiliscemi, frazione guarrato, 91100 trapani TP, +39 0923 864261